We have been having some pretty wild weather these last few weeks, wind, rain and snow. Wind speeds in the mountains of over 140 km/h and at home we had a max wind gust of 69.2 km/h. As you can imagine we have not been getting out into the mountains to much. But with a break in the weather for the morning the hu'parents announced "let's go snowshoeing for the morning"! Our friends came along too, Ian, the human, and Border Collie Meg who is a little younger than Kyra.
We couldn't reach our destination because the snow was banked up on the track, it was icy and the humans were worried about slipping off the mountain. Good choice, they stopped and we started our walk in.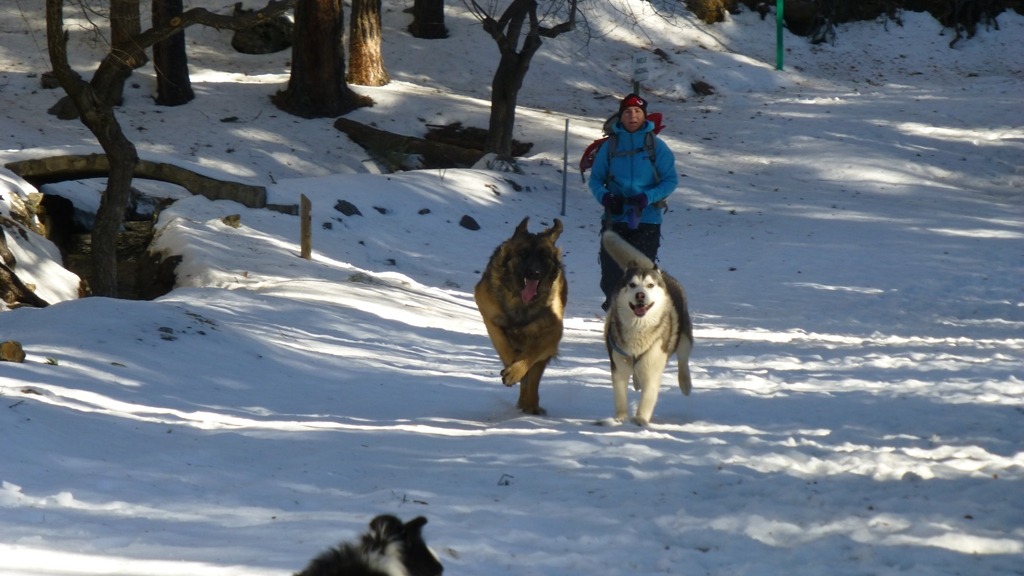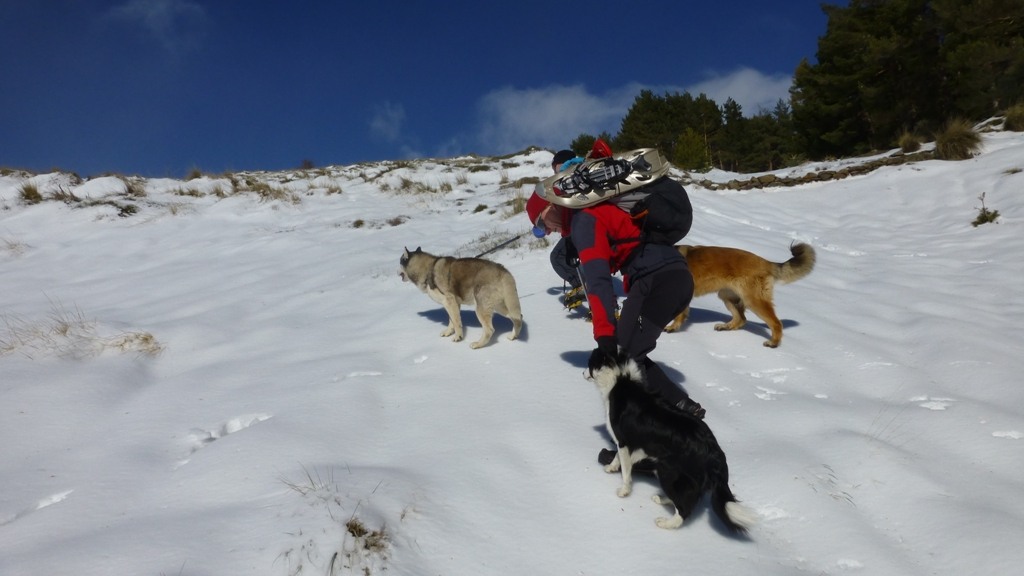 The wind really picked up, we were struggling with the icy slope, humans were ok because they had crampons on. So we changed our plan, instead of going up, we would go across and head back to the car.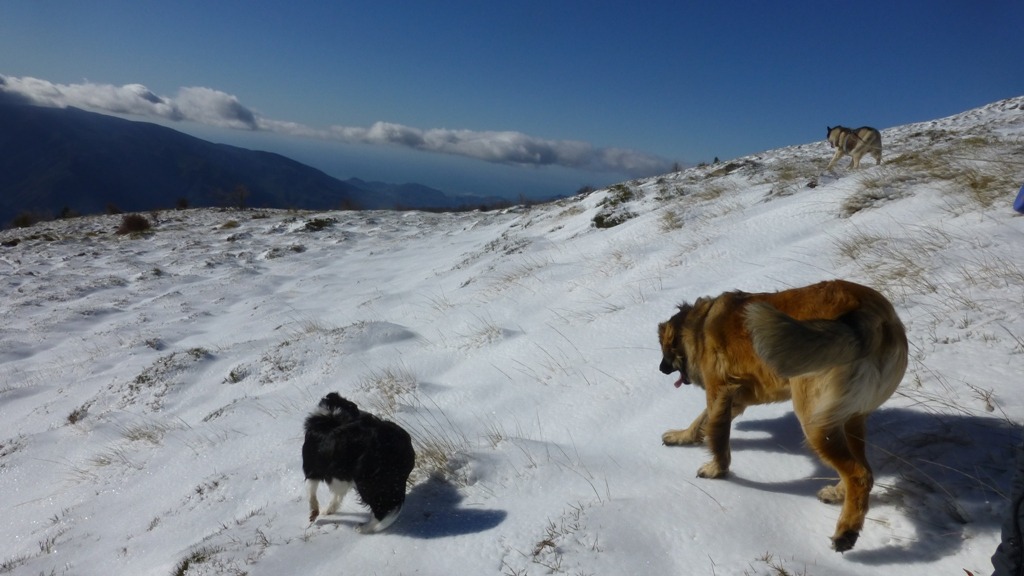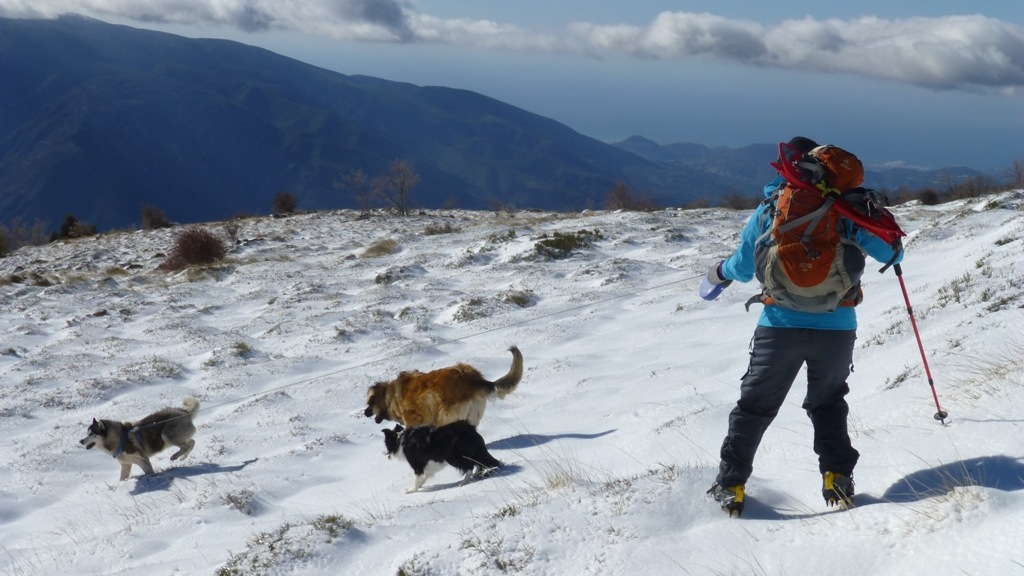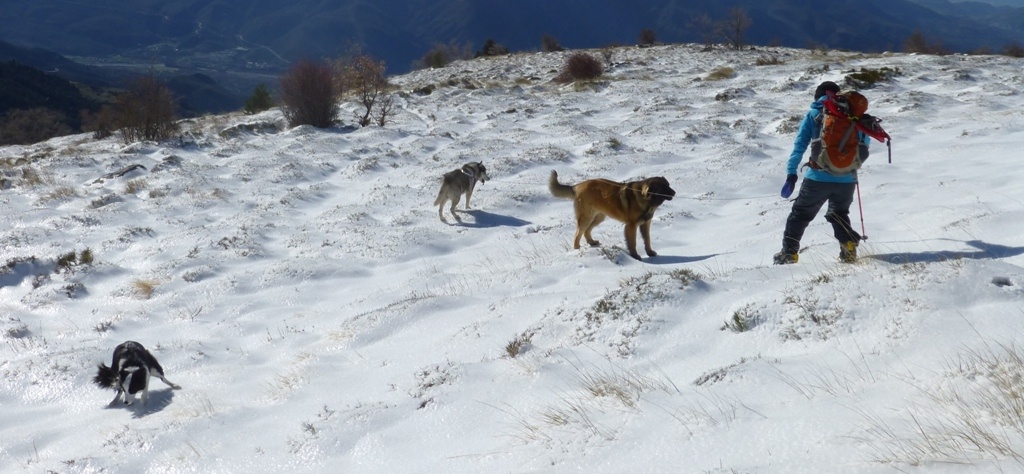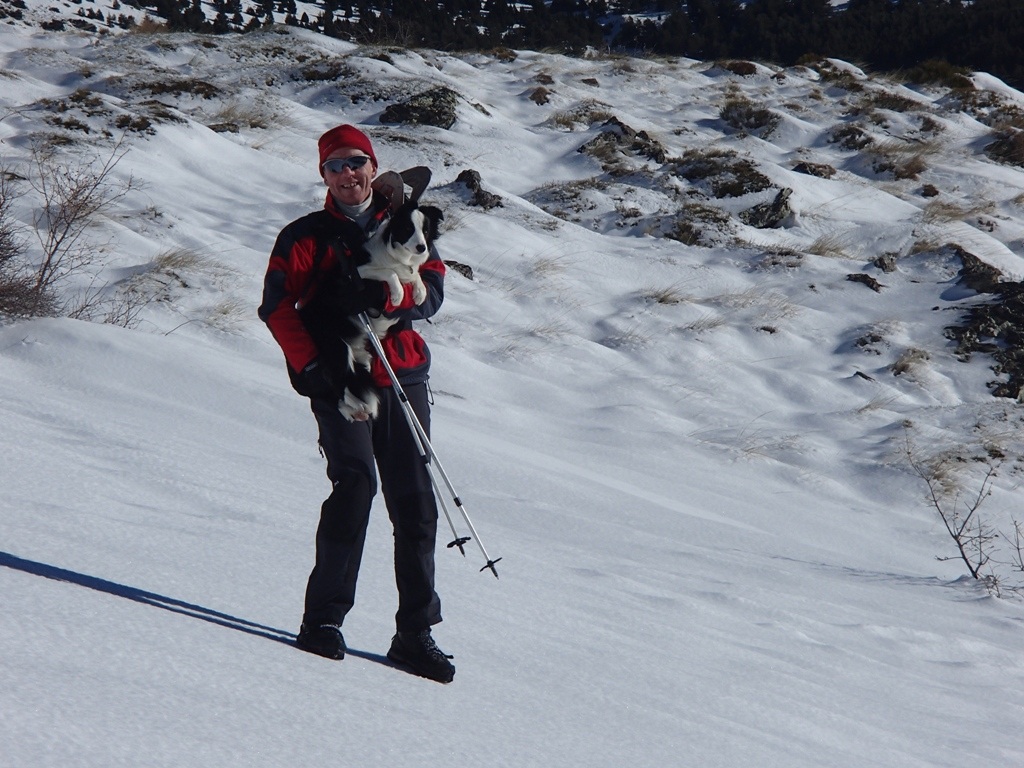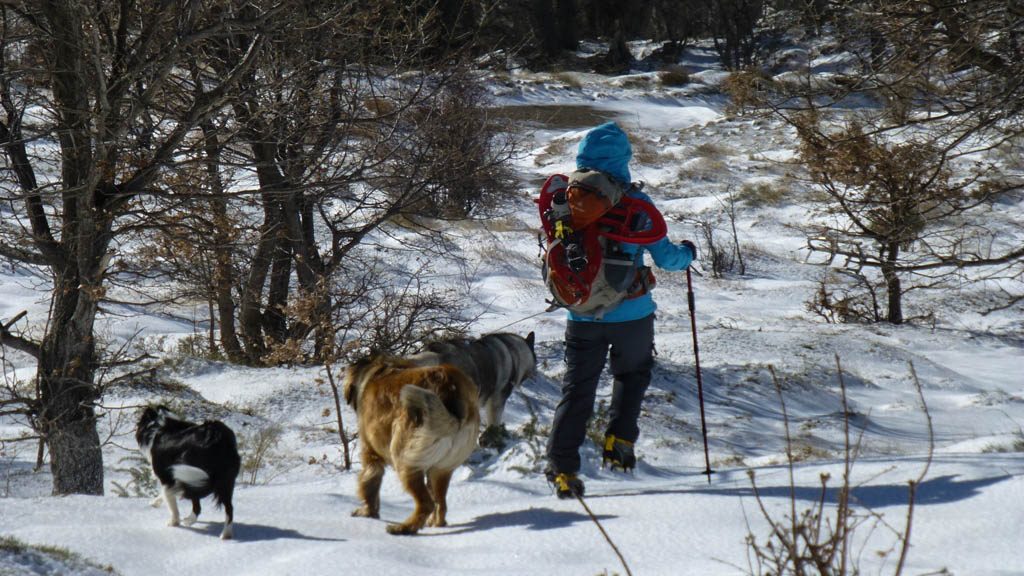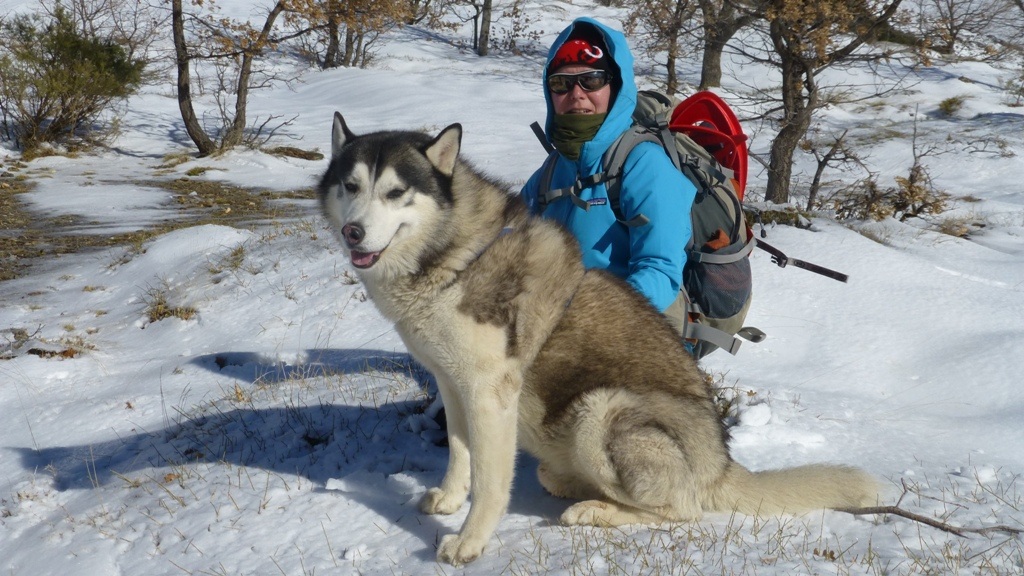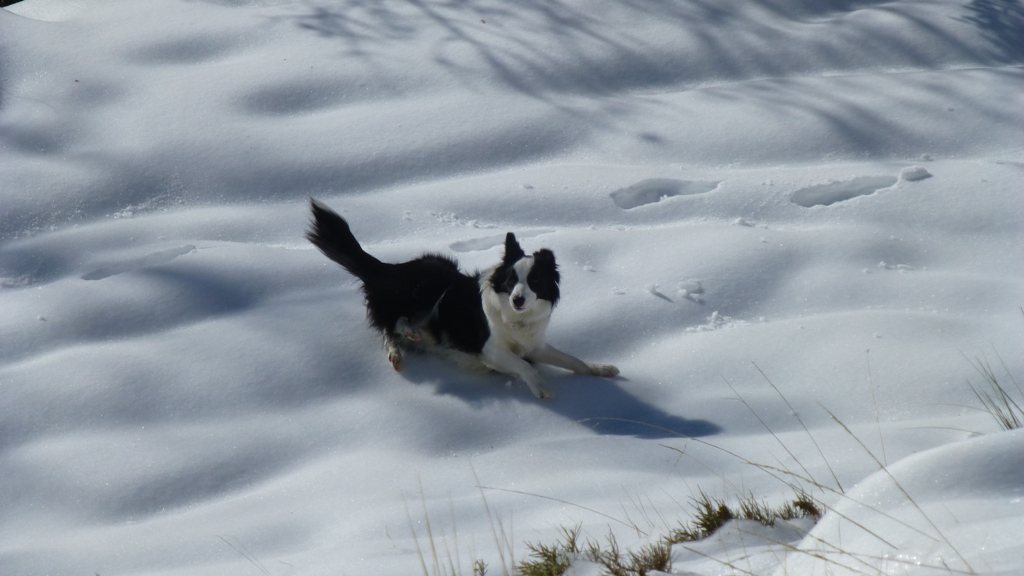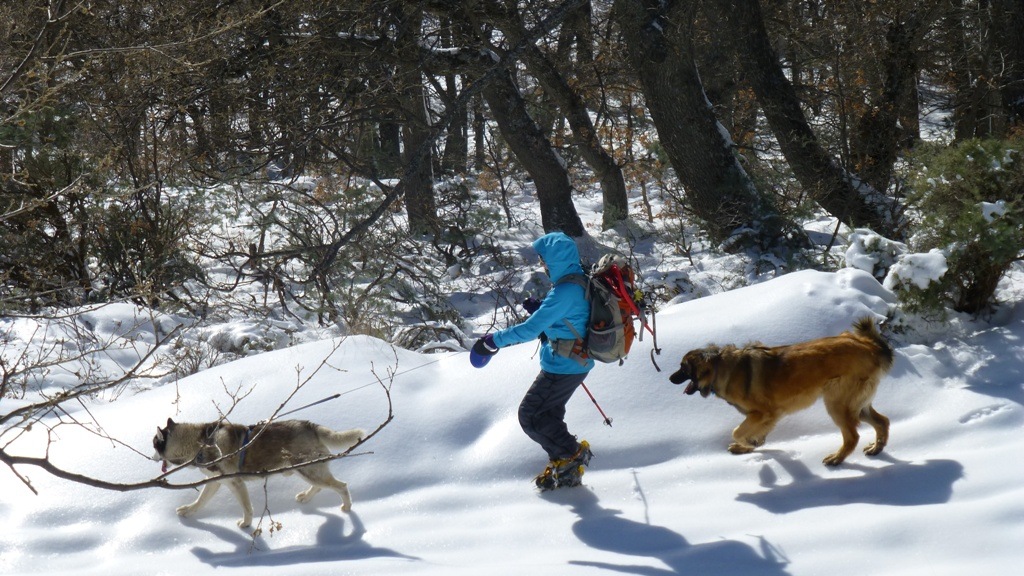 And the stars of the show :-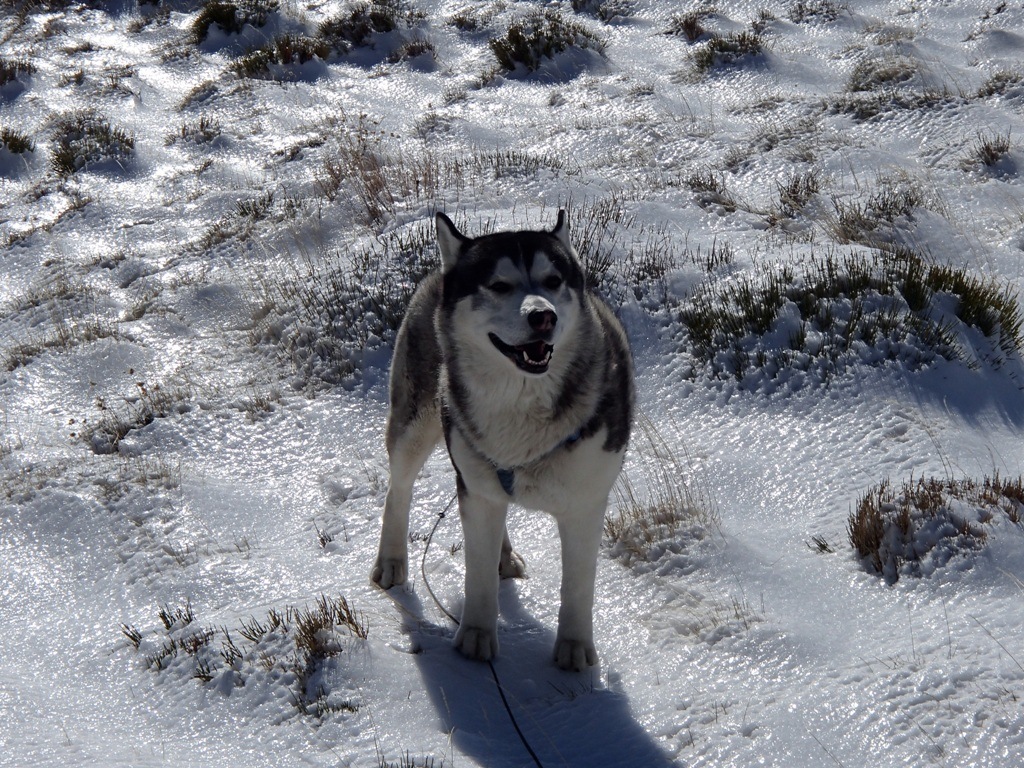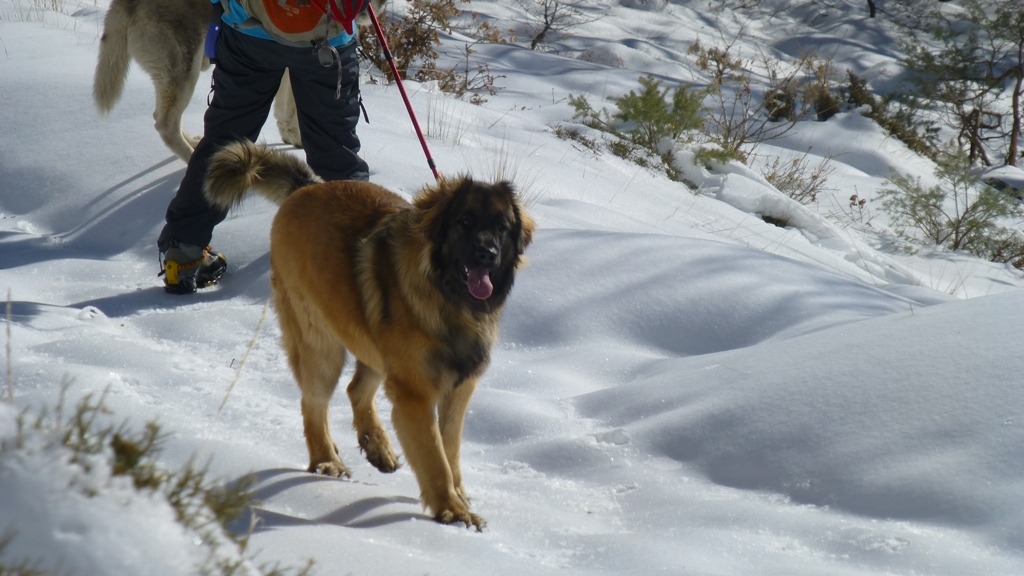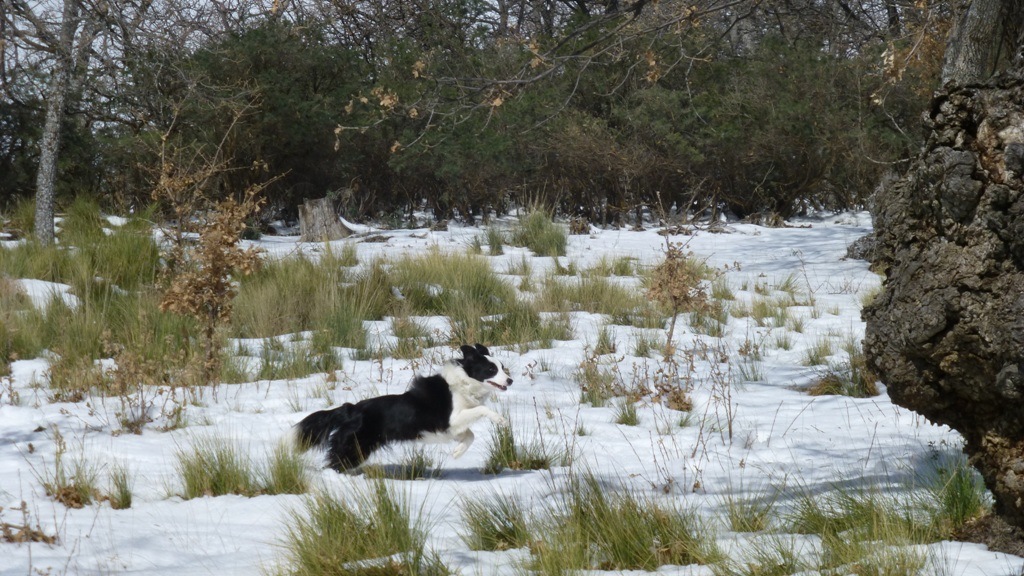 KB: It looks like you had a great time! Our snowpack gets like that too, especially after high winds and strong sun. It's worth climbing the ice though. Your views were tremendous and the pups looked very happy!
kHyra: Such fun! Of khourse, I want to see the humans try that in just their paws ;-) Hugz&Khysses, Khyra PeeEssWoo: I wonder how many Khyra's it takes to ekhwal a Kyra ;-)
RumpyDog!: What a wonderful outing!
RAHUSKY: What a great time Khumbu! We pups have natural crampons BOL! Kyra and Meg look like they were having a blast too. Glad woo got to run off leash for a while, that's always fun. Play bows, RA
Clowie: That does look slippery! It looks as though you had fun though.