We have had some nice weather recently so mum decided it was time to get out and relocate the onions as the weeds had grown so tall after all the rain and then the sun.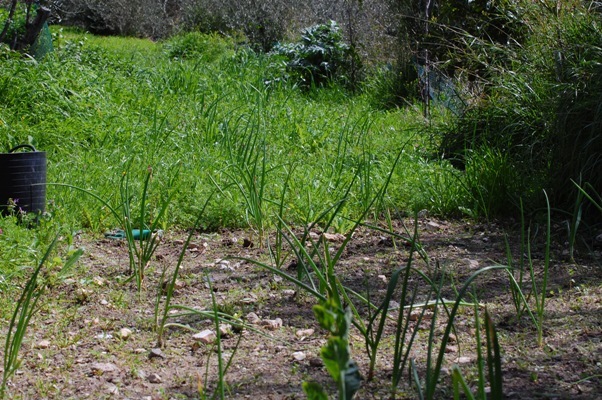 So off went me and mum into the garden. Bruno and Tapa stayed by the pool as its cooler there, but I had to be with mum to keep an eye on things and make sure weeding was done correctly. She always makes me wear my collar outside, not sure why but she does.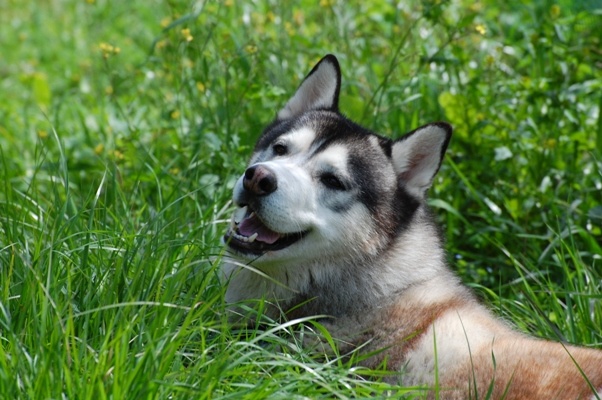 After a while it got too hot so I went and found myself another kennel, its where the rotavator is normally stored.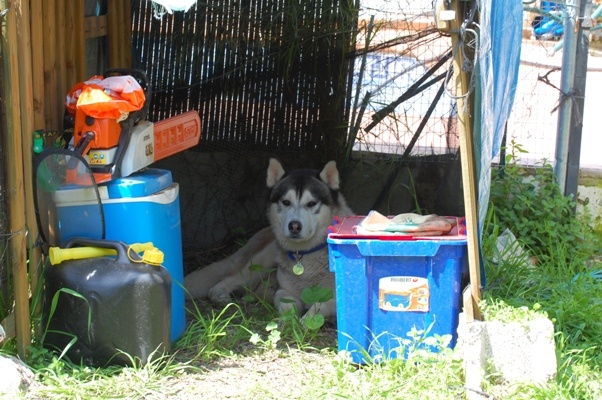 After a little more time I thought id best check out and make sure the weeding was being done ok and that all was safe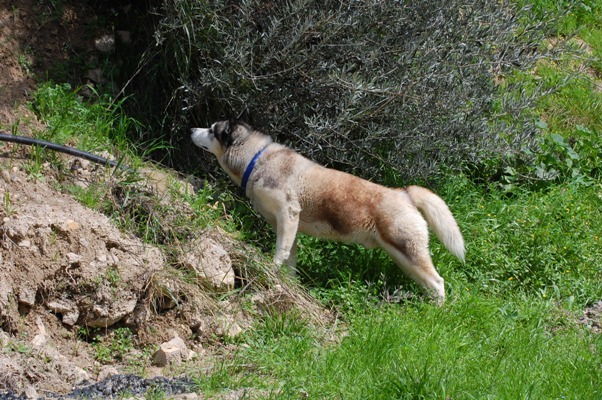 Then I went to lay in the shade again.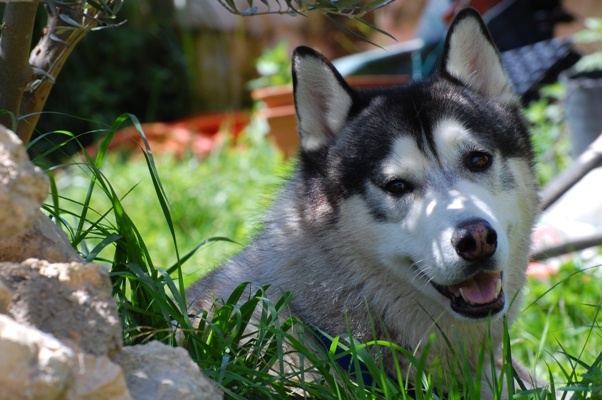 And thats when it all happened! I was checking out the other side of the garden to make sure it was safe, ok I was bored really, when those pesky cats made me chase them. I could not help myself, the torment, they want to be chased they enjoy it, I certainly do.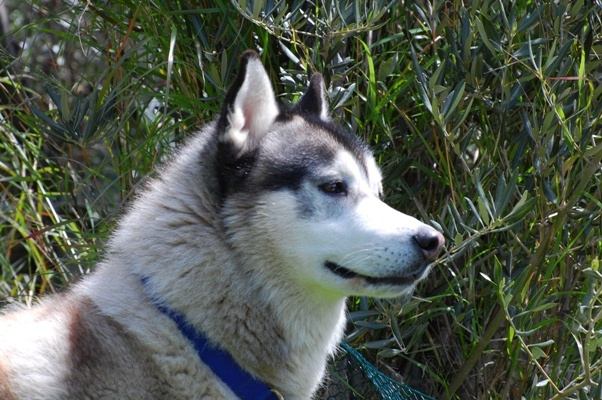 So off I went, up the garden through the onions, down the embankment and off into the distant olive trees. Blimey it was a bit too hot for running around though.  Mum took Bruno out to help look for me which he enjoyed but he then got hot, none of us were out for long, I never go far, im to scared to be on my own.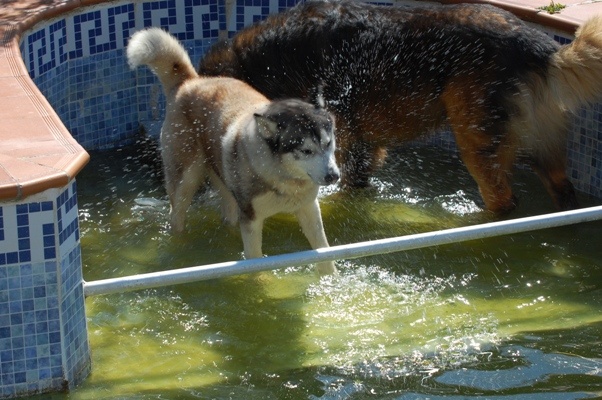 So then I got tied up, I was told that if I wanted to be outside with mum and couldnt be trusted then thats how it was to be from now on. The cheek!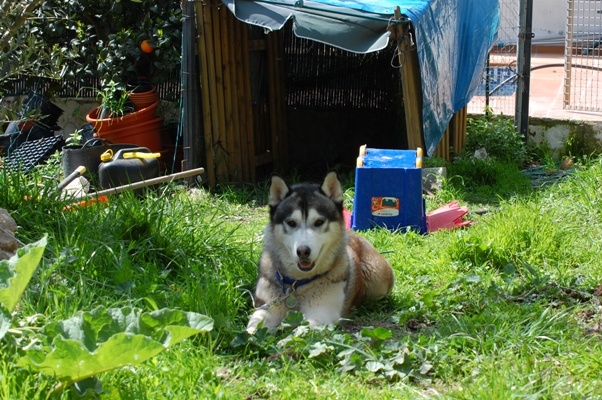 Just to finish off the story, im now banned!  Work out for yourself what I did! woooooo wooooo
Victoria Twead: Khumbu, I loved this story. Did your mum actually find the onions?
Khumbu: Thank woooo. She has been out for 4 days, I was out for 3 day before getting banned, trying to locate them, another day or two and they should all have been found again :-)
OLI: Hey Khumbu….sorry to hear you got tied up again….you need to chill out mate and stay in the good books….cats are not worth bothering about…..mmmm but pheasants… well that was what I got in trouble for today…..chased it right across the fields….mum doesn't understand that my ears stop working when Im chasing !!!
The Thundering Herd: At least you had a period not tied up. We never get that chance. Just saying. Something about reputation.