So hu'dad joined us on a walk today and we found a flower to help us celebrate Khumbu's birthday yesterday. The flower was from the Ermita and was just blowing around, it was a plastic one. Kyra and Khumbu both tried it out.
We had a high of 23C (73.4F), that is crazy for winter.
Hu'dad did have more photos but managed to delete them.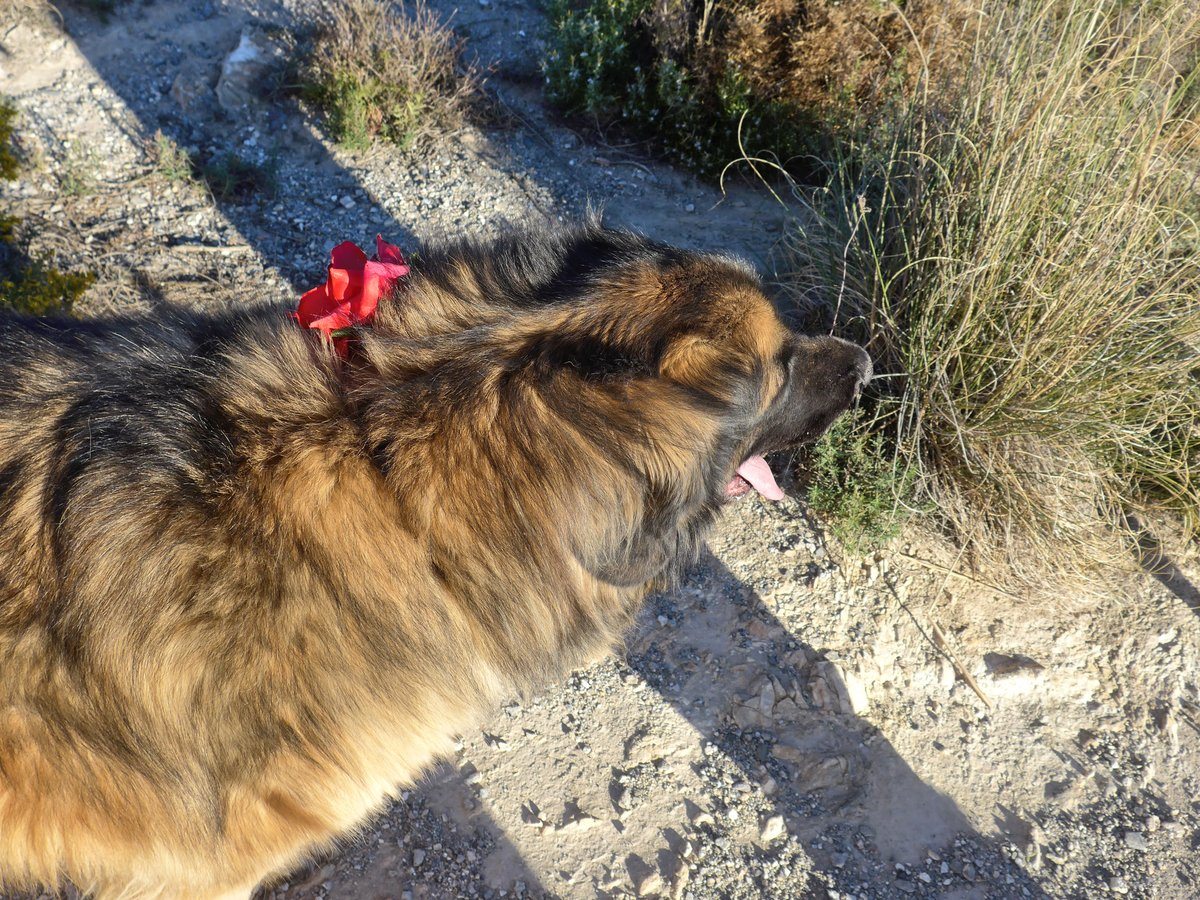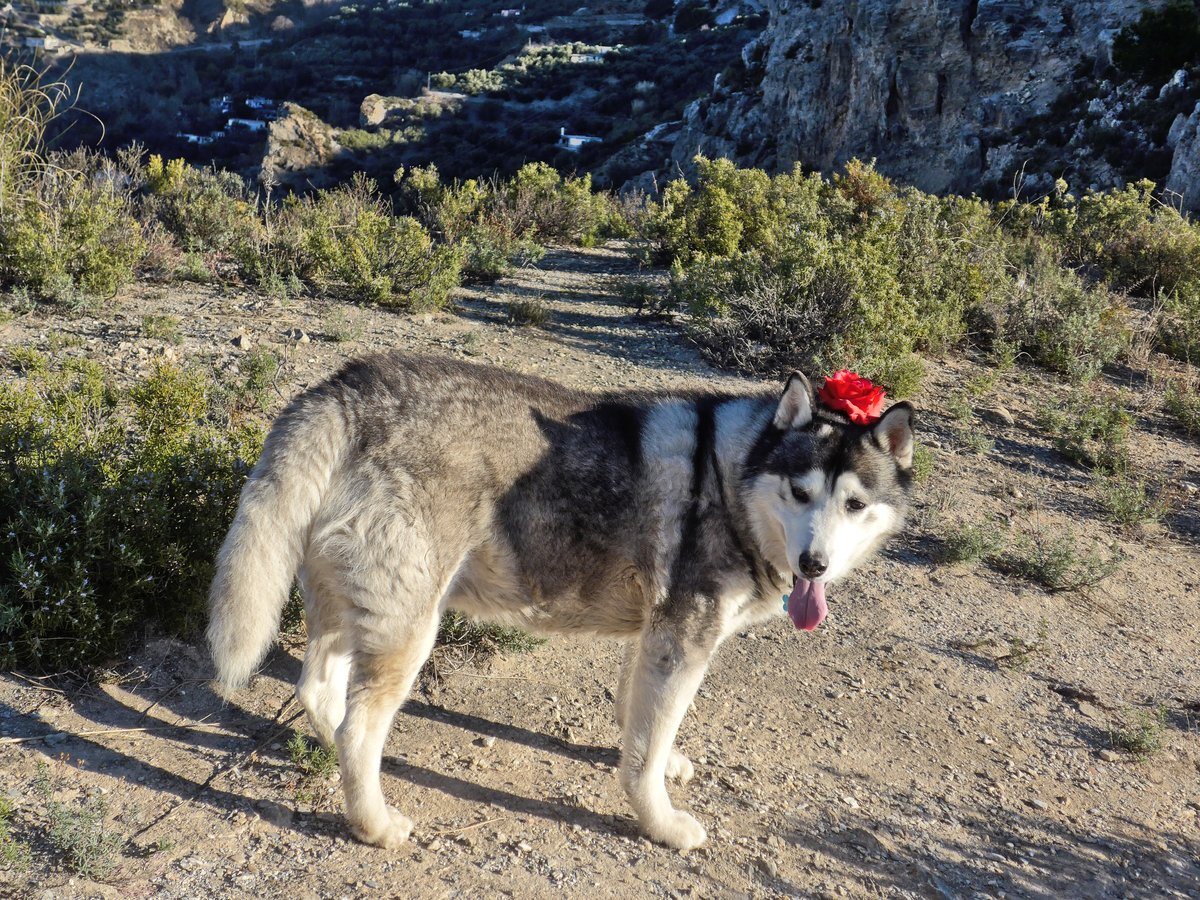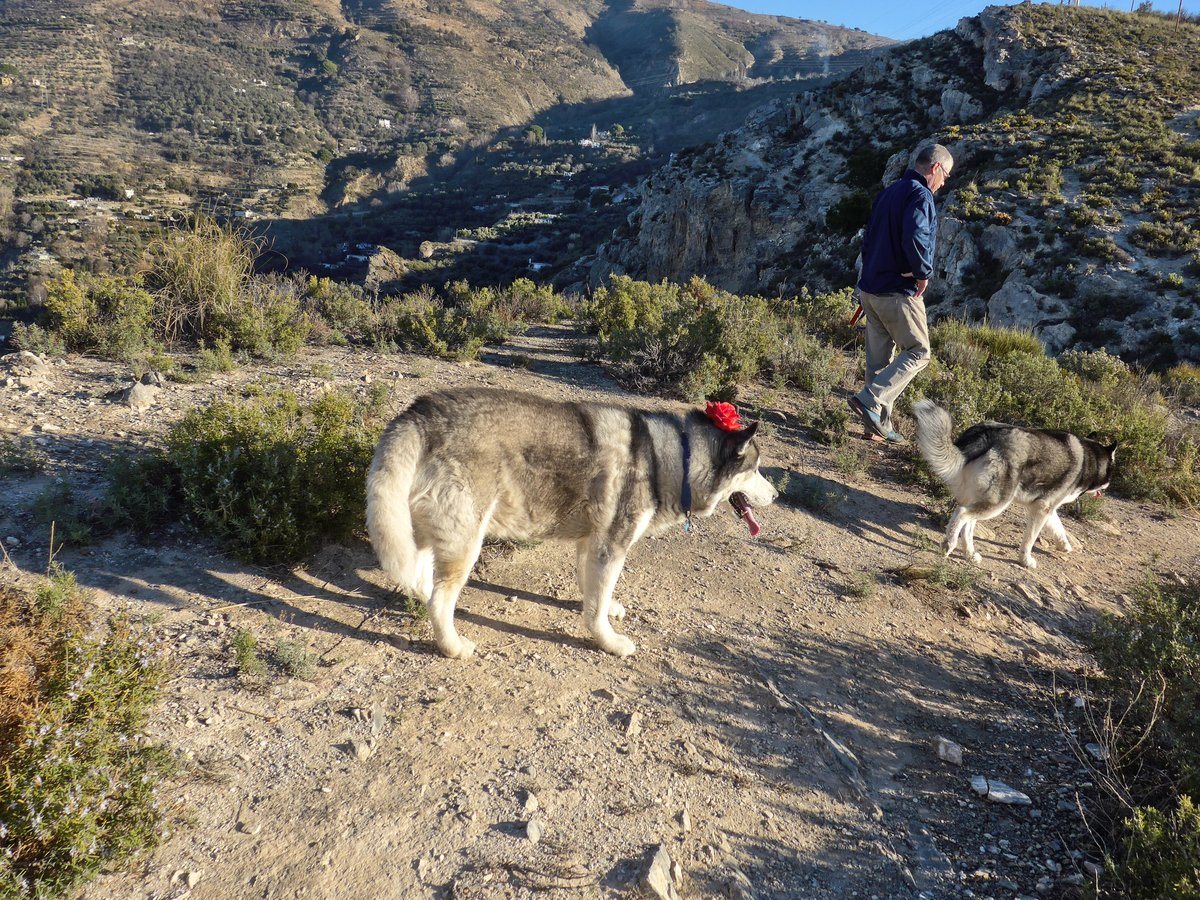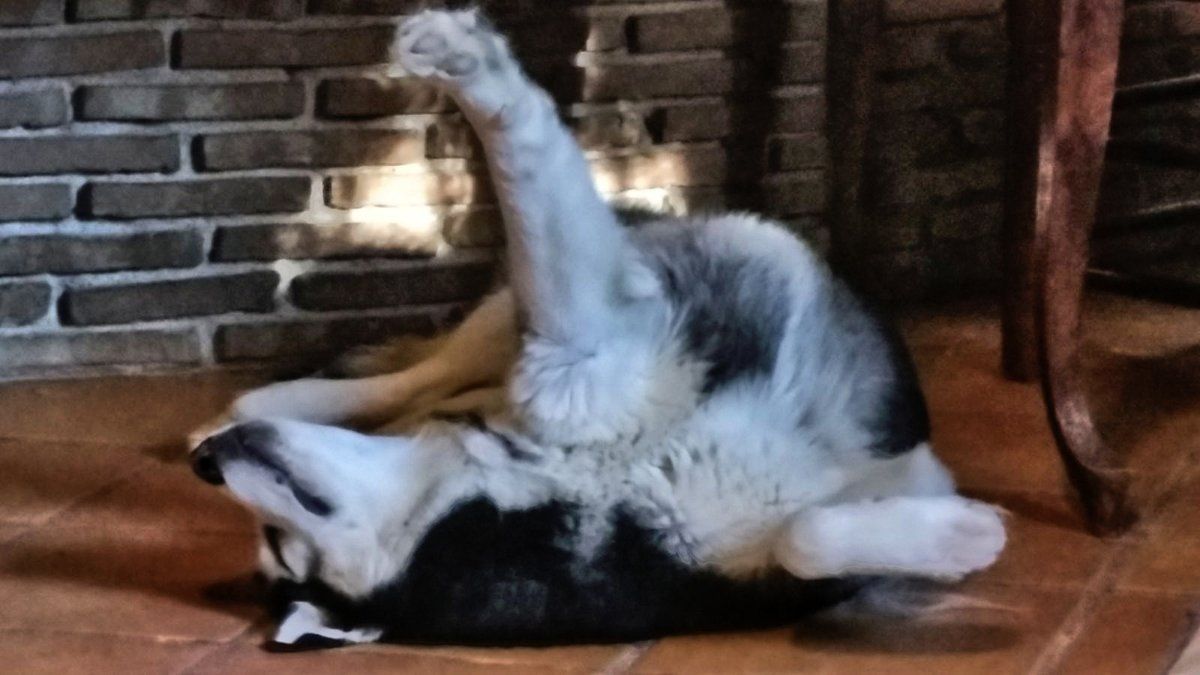 And a little video of Arko, doing what he does best.
The Ao4: YAY! We love all-family walks! Did your hu-dad have fun? I'll bet he did! Great video – and we LOVE that group shot! Cam and Mags
KB: Family walks are the best! But that weather is crazy. Your dogs were panting in every photo, and it's February! Well done, managing to get that many dogs organized for a photo!!!