Dad has been growing things on top of my kennel so I went to investigate. Turns out there are strawberries, coriander and oregano, mum has some squash seeds up there too. Apparently im not supposed to go up there, but hey thats my kennel roof, im a husky and I will go where im not supposed to.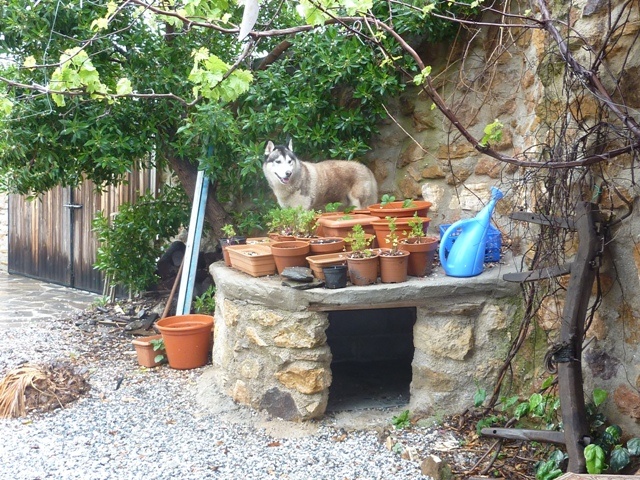 After being caught up there I thought I would sit and act cute to not get into trouble, it worked, they found it rather funny in the end, works every time, woooo.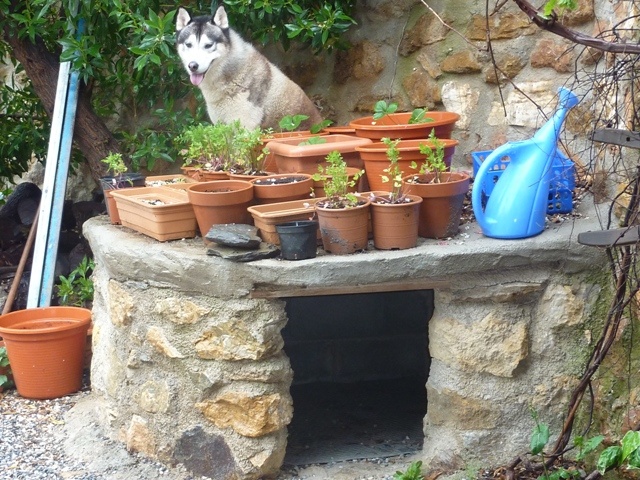 Lisa: The cute face works everytime! :D
The Thundering Herd: Looking cute is always the solution. P.S. - Love your kennel. It looks awesome.
Oli: Well done mate…I agree with you it's your kennel so you should be able to sit on it. How would they like it if their roof terrace was suddenly covered in stinky plants..pee on them… I dare you !!
Jules: I know nothing!! you tell them Khumbu :-)