Hu'parents had a friend come to stay before Christmas, we got to have a mountain day out. We were supposed to stay the night out in an old hut but because id been poorly hu'mum said me and Bruno had to come home! We had a great day walking up to the rocks below Las Alegas, the clouds started to come in and hide our exist so hu'mum called it day for us and we headed back to the car and home.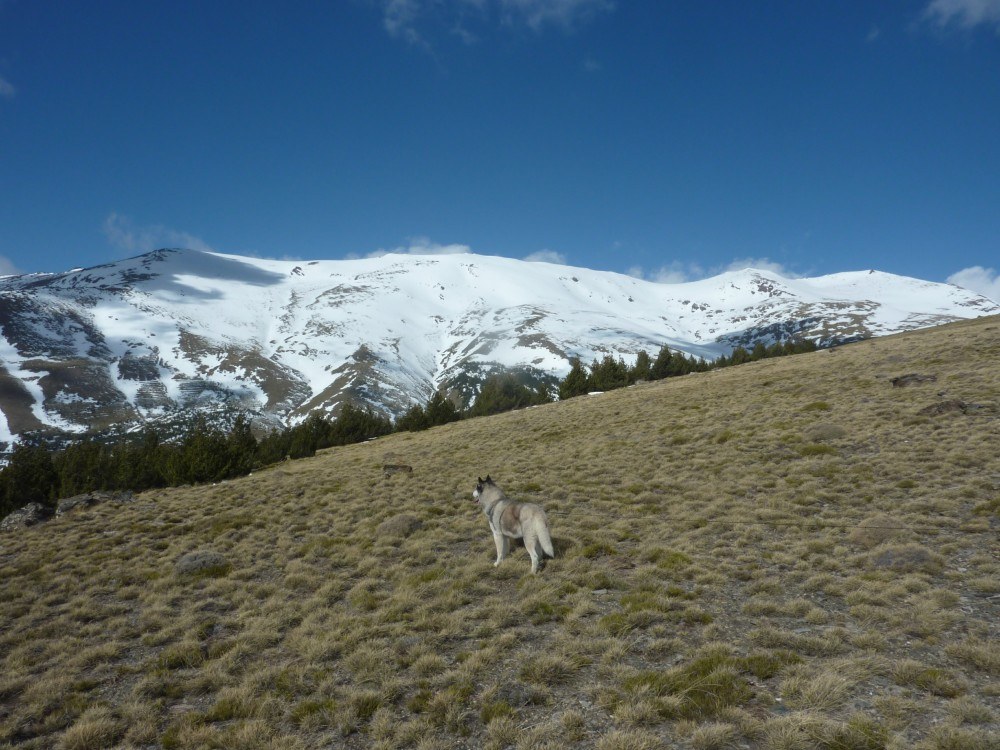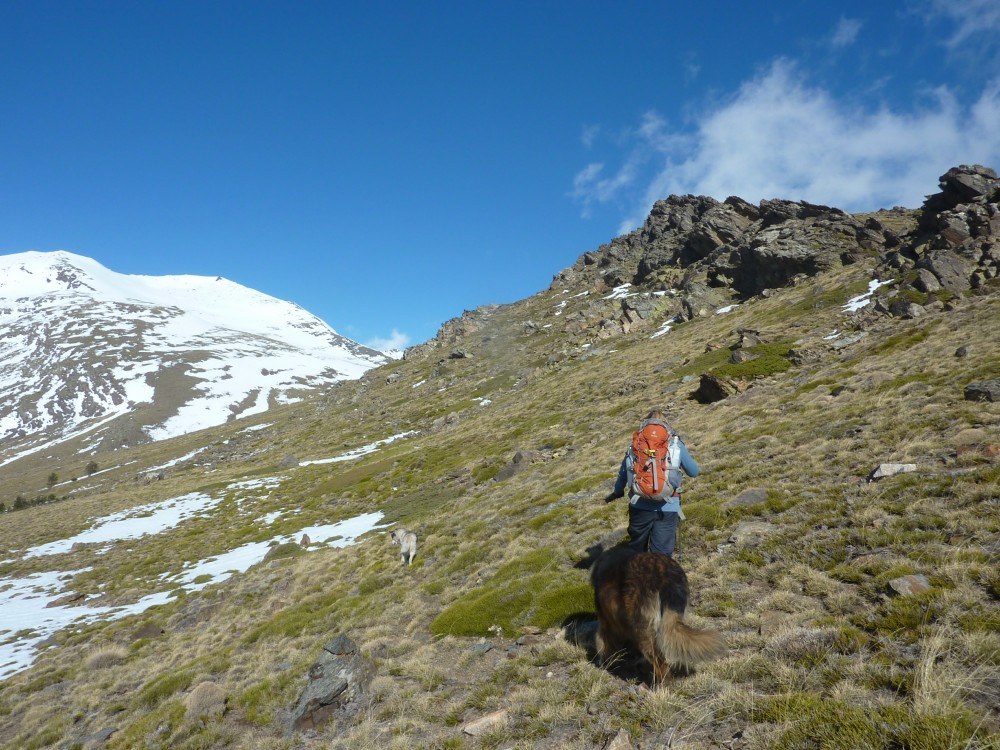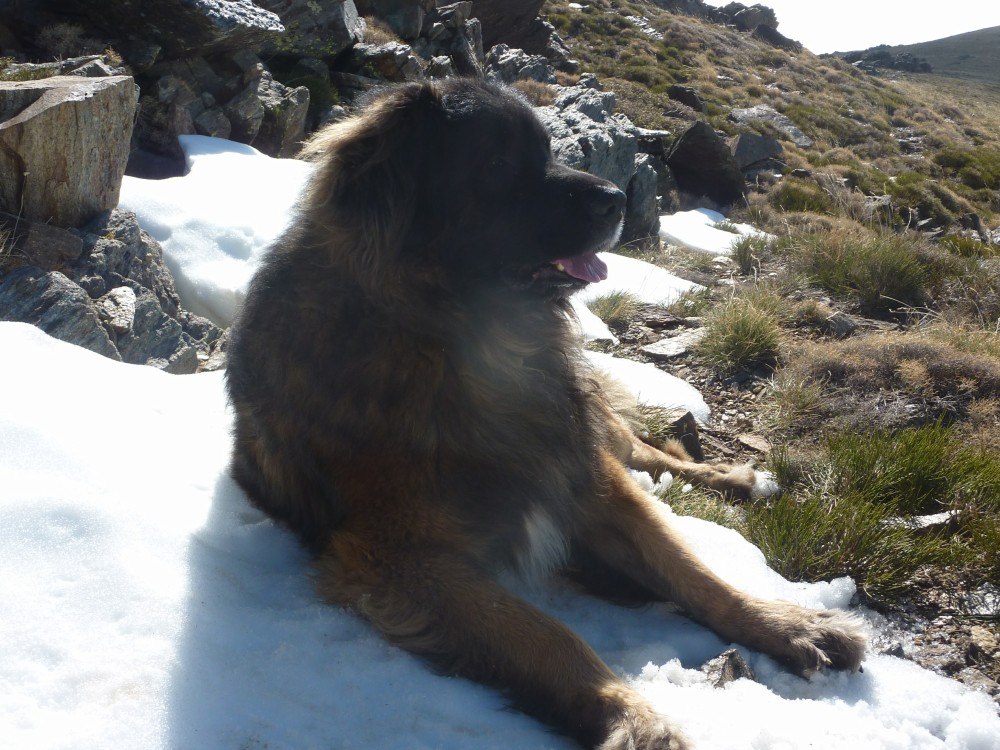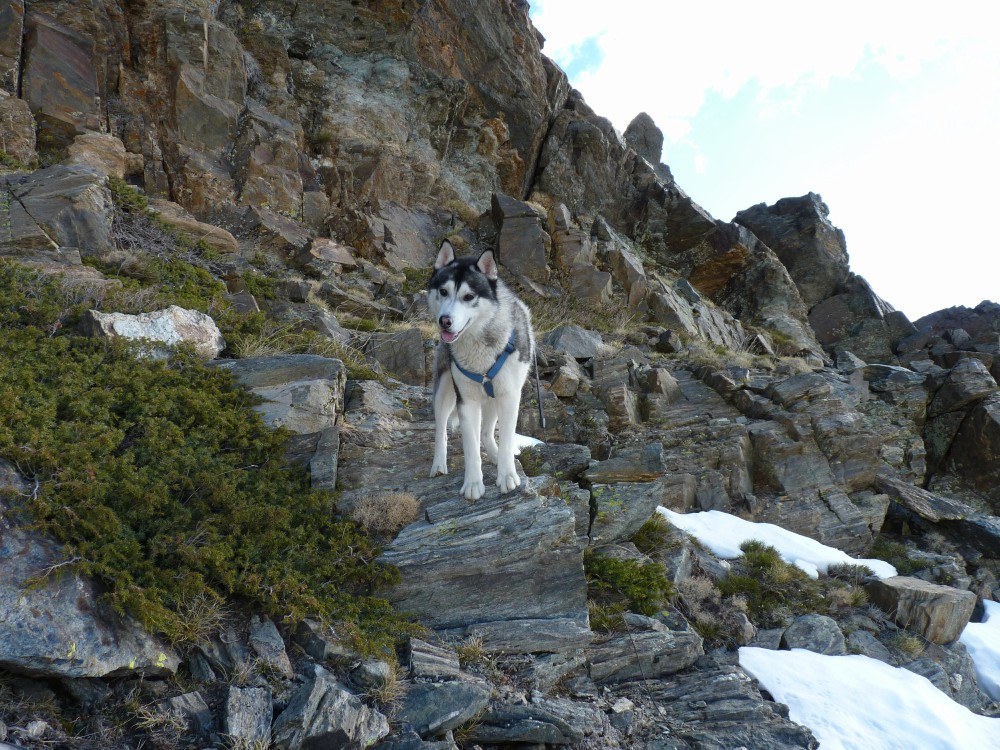 I did find a patch of snow to have zoomies in and nearly do a headstand!
The next day we got to go and walk and meet hu'dad and his friend and James on their way out from the mountains. On our drive up to meet them we got to see a Golden Eagle, wow it was huge.
And when we got back to the car we got to cool off in the acequia.
This picture is nothing to do with our story but thought I would introduce you to Bully (also known as Billy "no mates" as her friends have died now). She lays eggs for the hu'parents and torments us dogs!
Khumbu: Hi Norwood Yes I have a flexi lead but I did eat it that day and break it so I have a new one in the post :) Oh Nordude it would be so cool having you come visit, we would have such fun, Ibex, Wild Boar, foxes, birds and humans to chase in the snow, such zoomies to be had :) Khumbu
Norwood: Khumbu and bruno Pawsome hike! I sure ish i could visit u. Khumbu are u usuallyon a flexi lead? Just curious! I too have a chase instinct, Hi bully Norwood
Khyra: What great pikhs! Of khourse - SIGH! - snow! Mom says thanks fur sharing your pawesome bird pikhs too! Hugz&Khysses, Khyra