We spent quite a bit of time playing with our friend today. He again invited us into his field. We ran around and played in the water. He is such a friendly little fella.
Enjoy the short video of us playing.
After playing we continued on our walk and ended up in another acequia to cool off properly.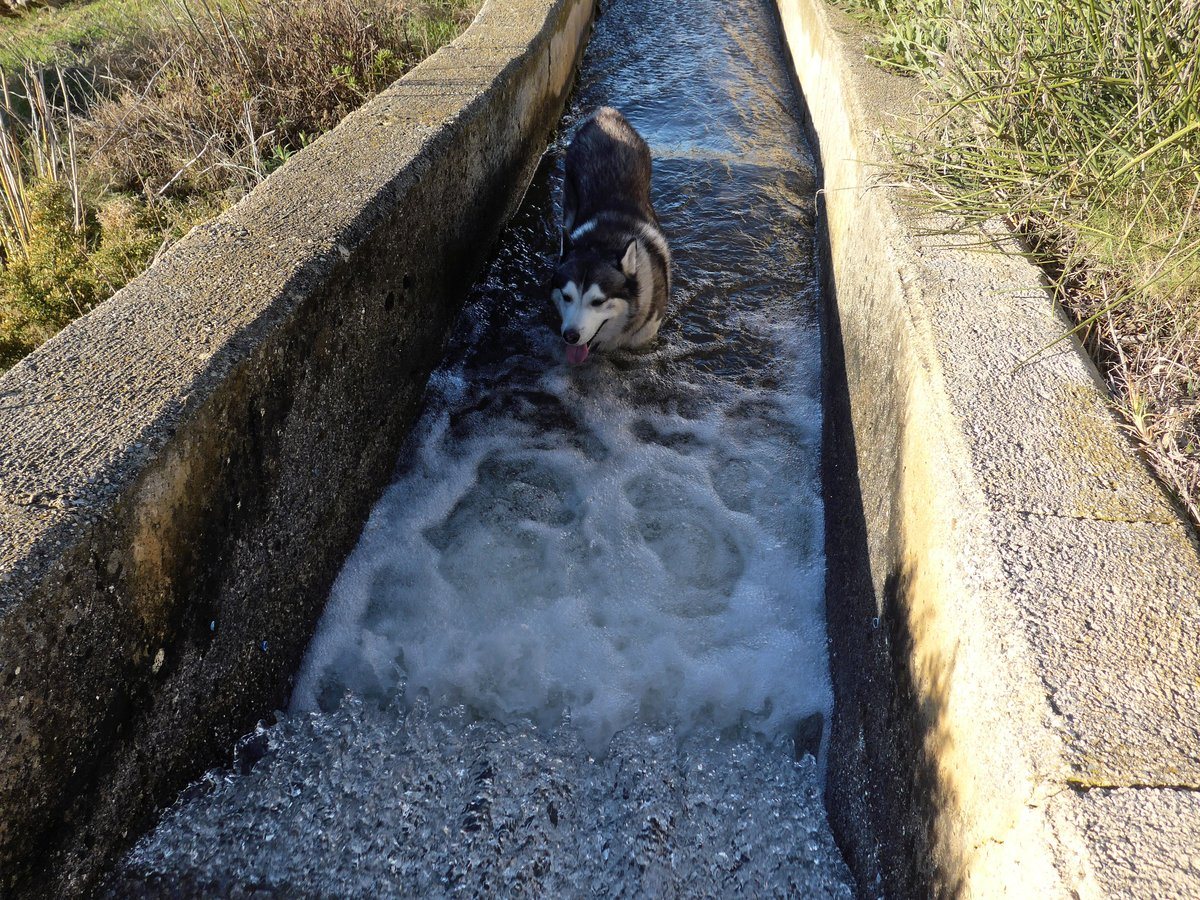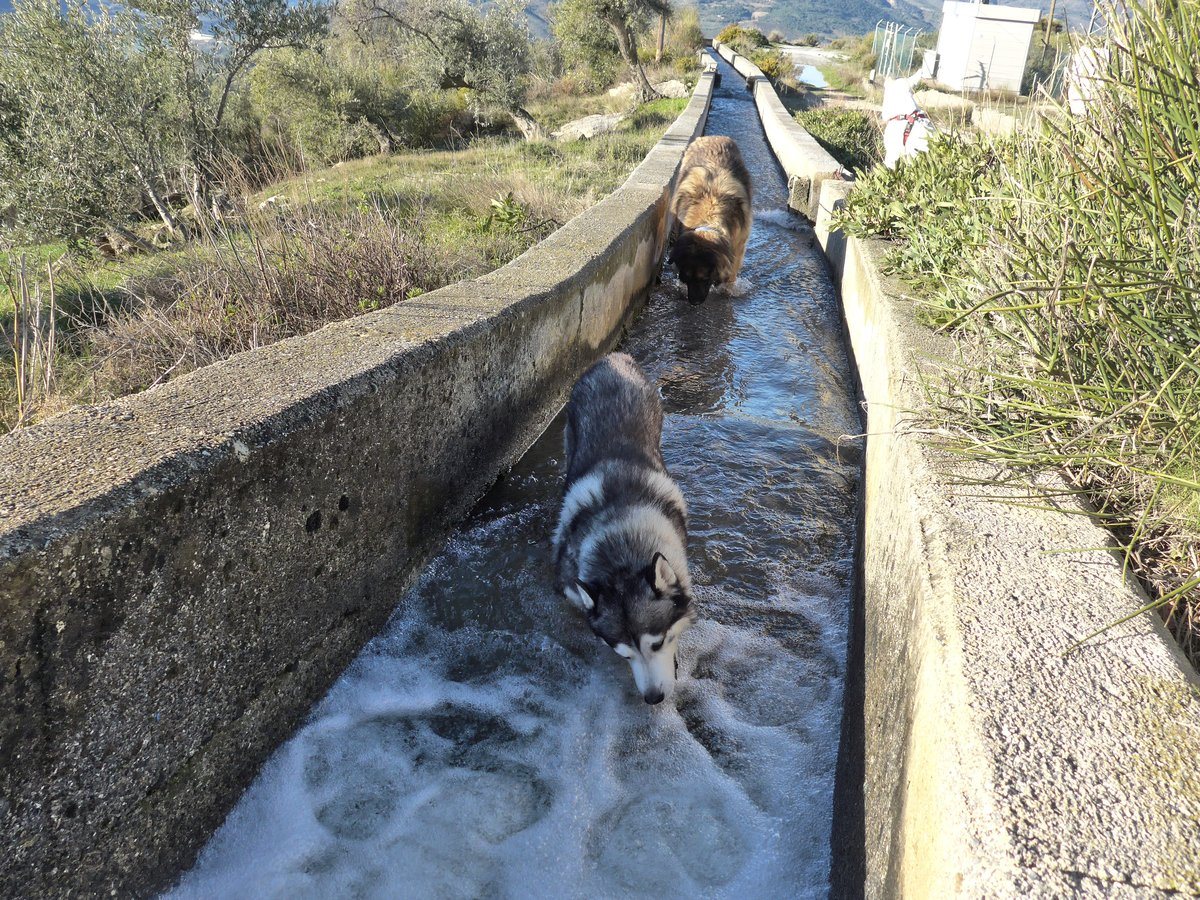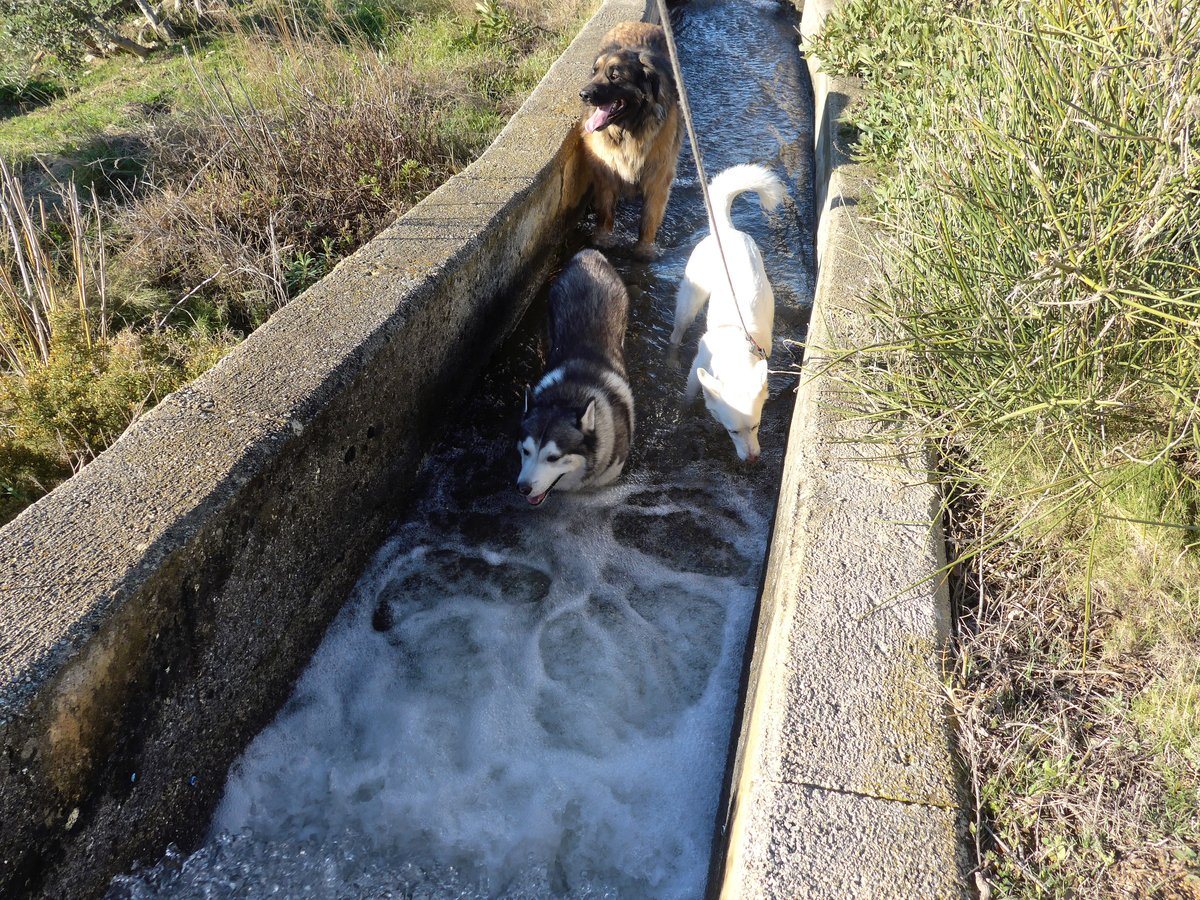 nanuk: What a wonderful time running with furiends! And a pleasant dip to cool off:) Play bows, Nuk