Way back on February 16th it was Rita's turn to go snowshoeing. The following pictures will show you what a great time she had, none stop zoomies, she had an absolute blast. Sorry about all the pics. !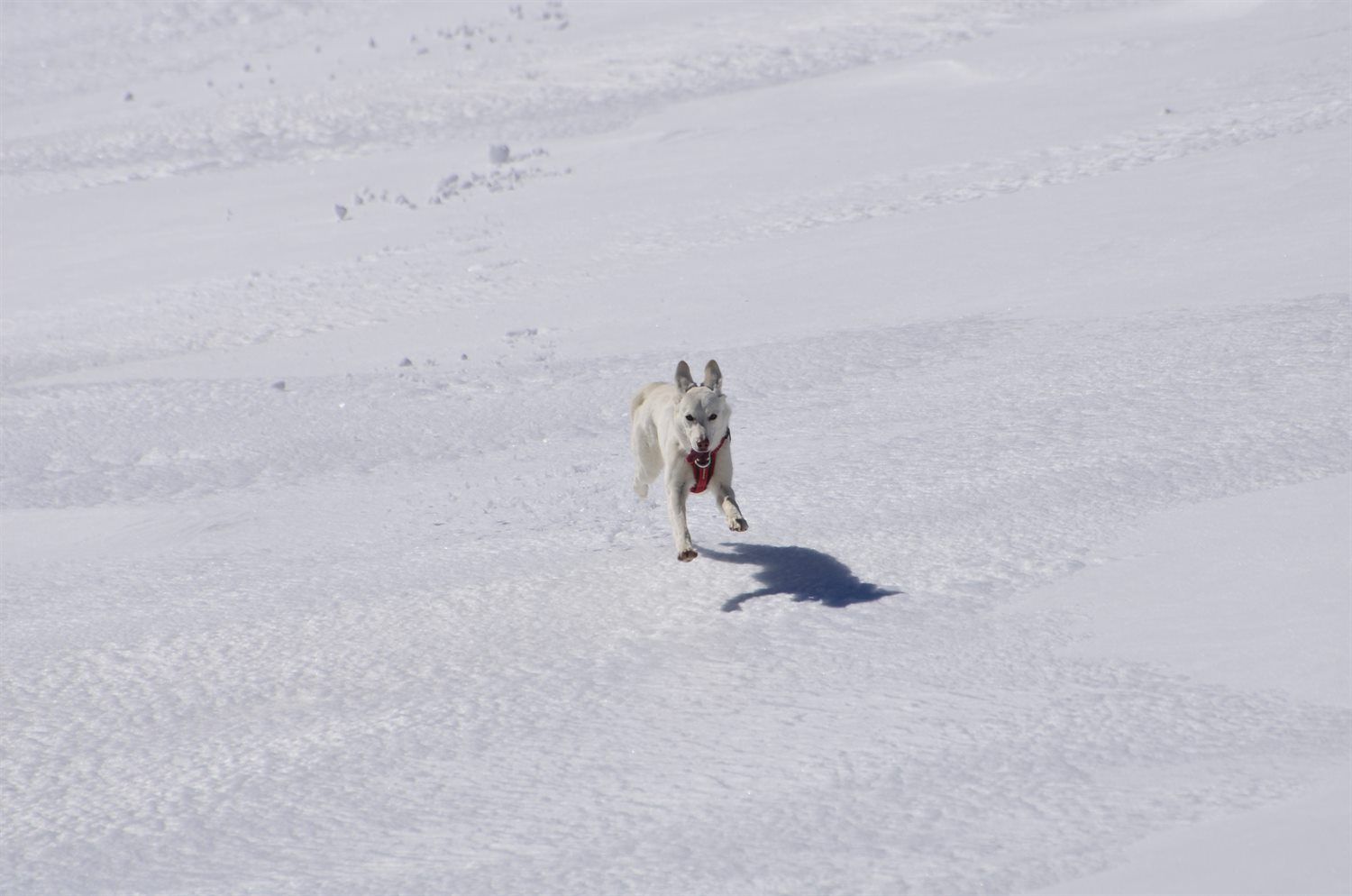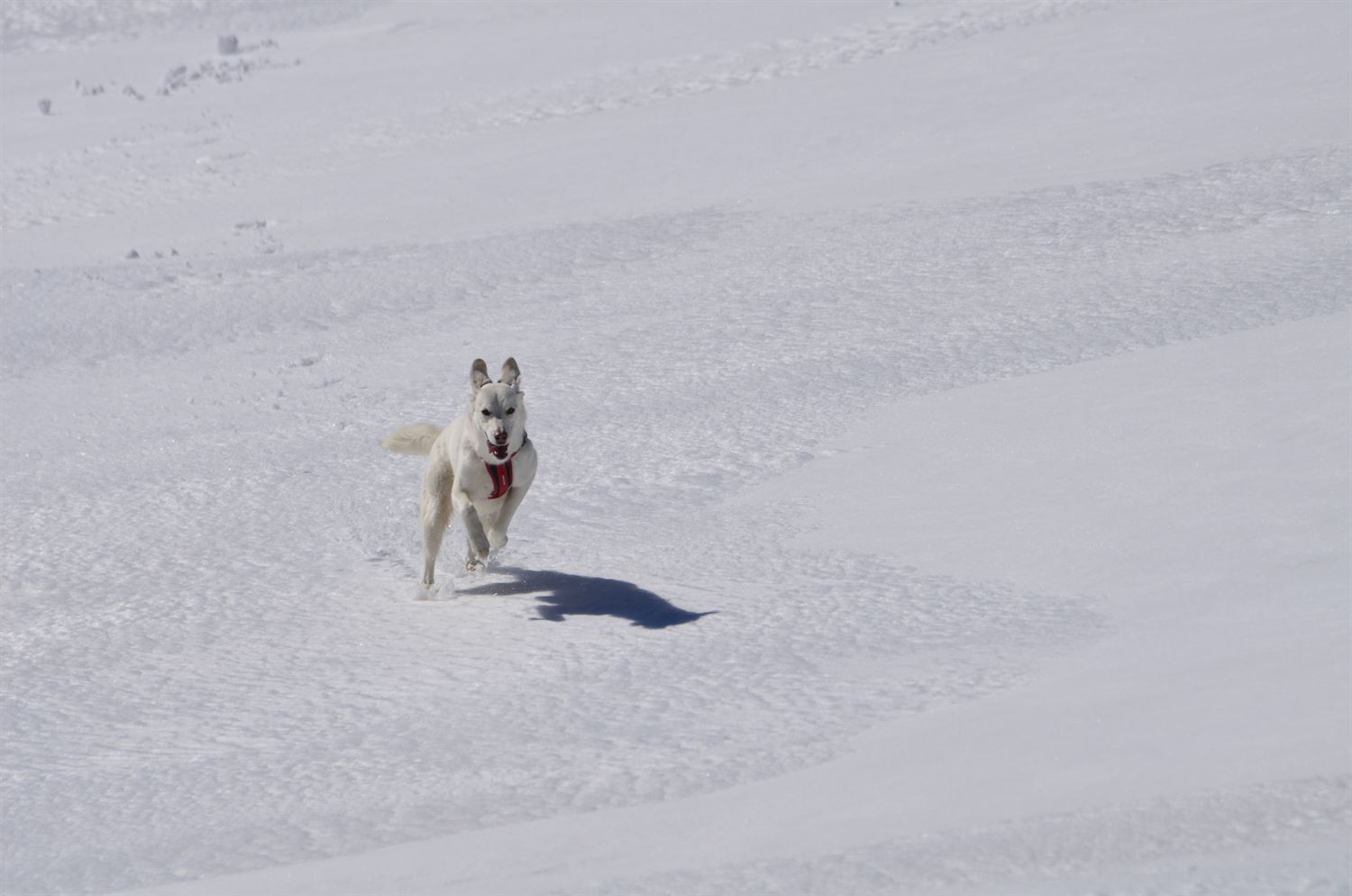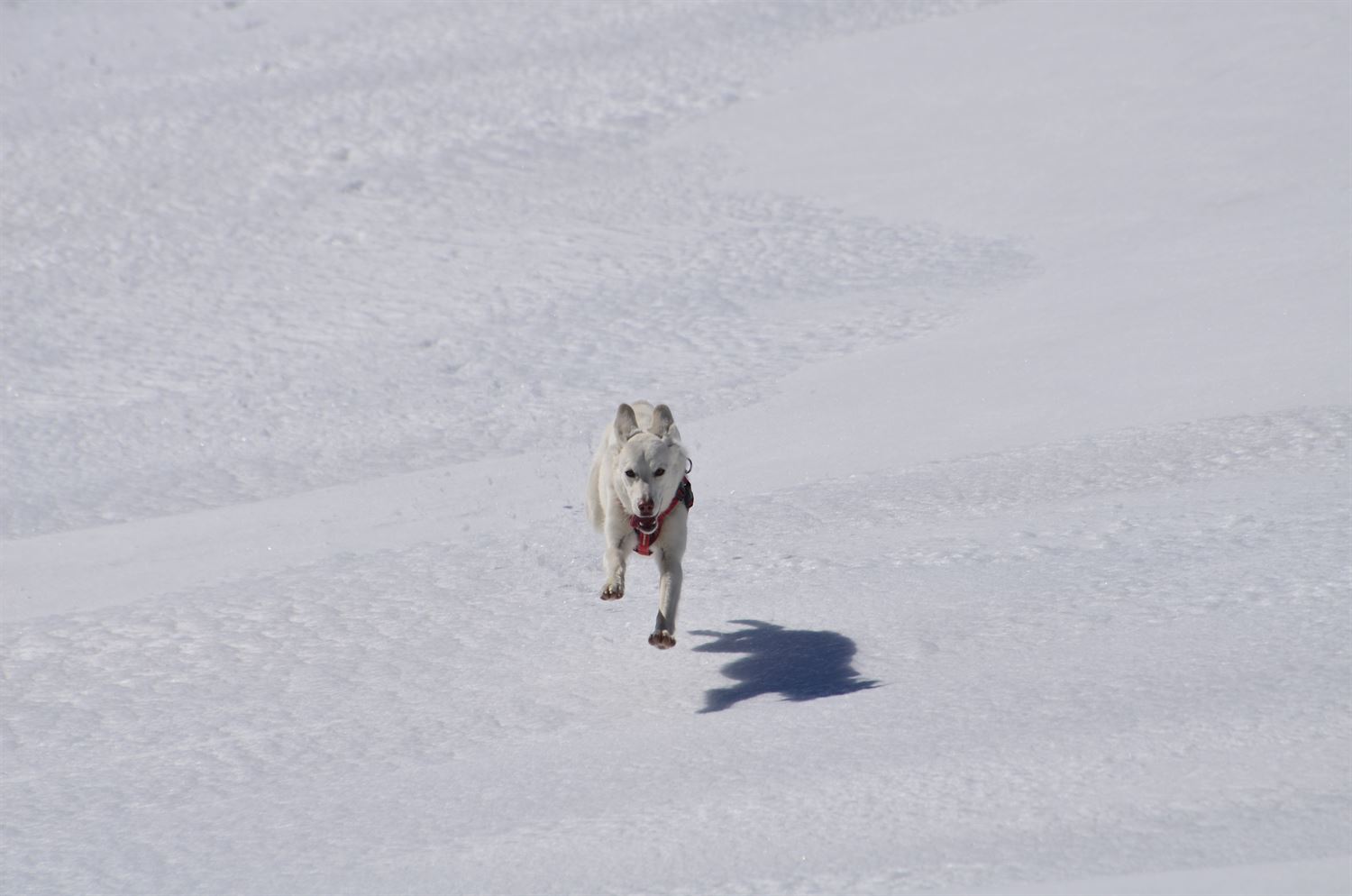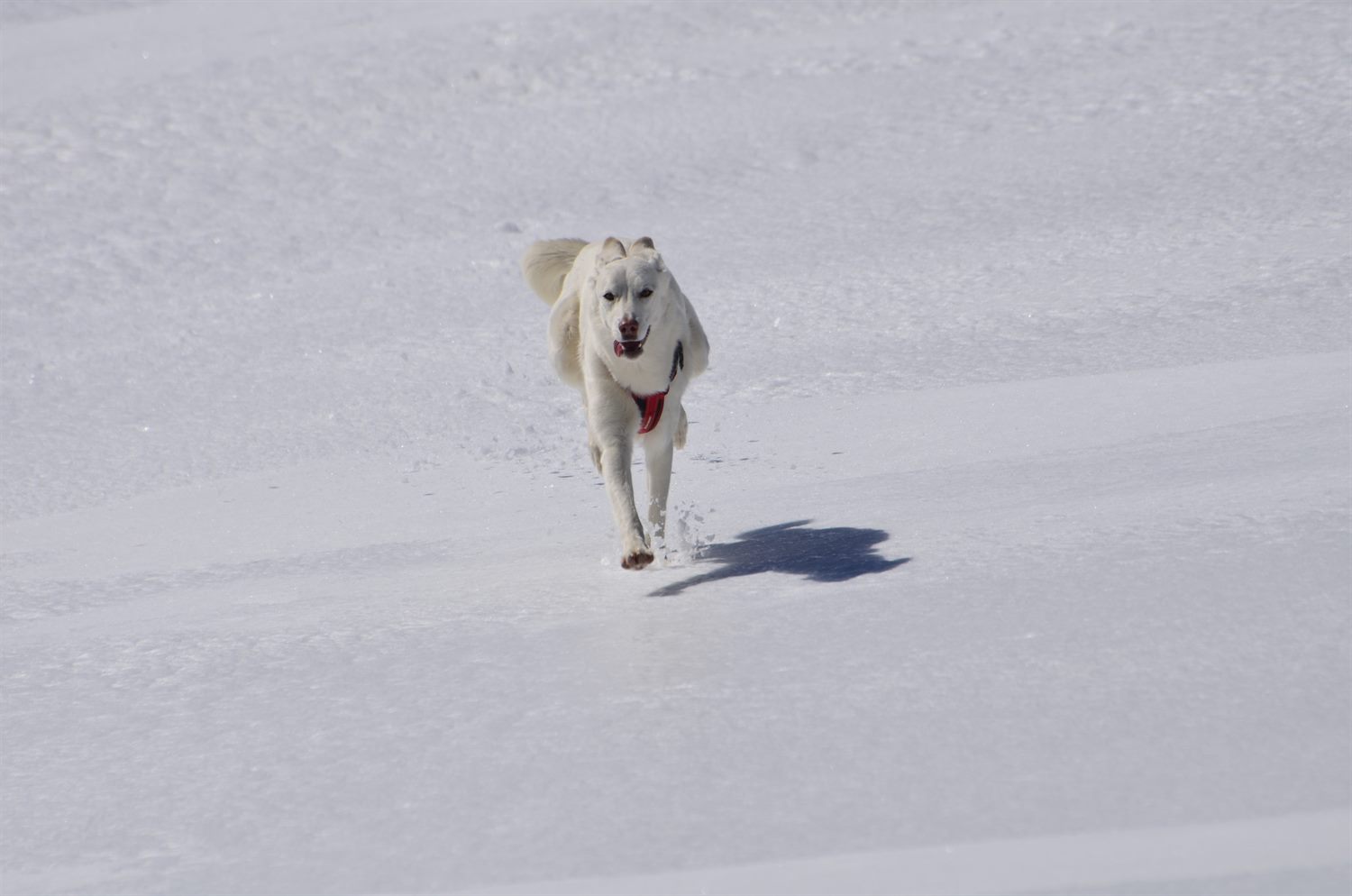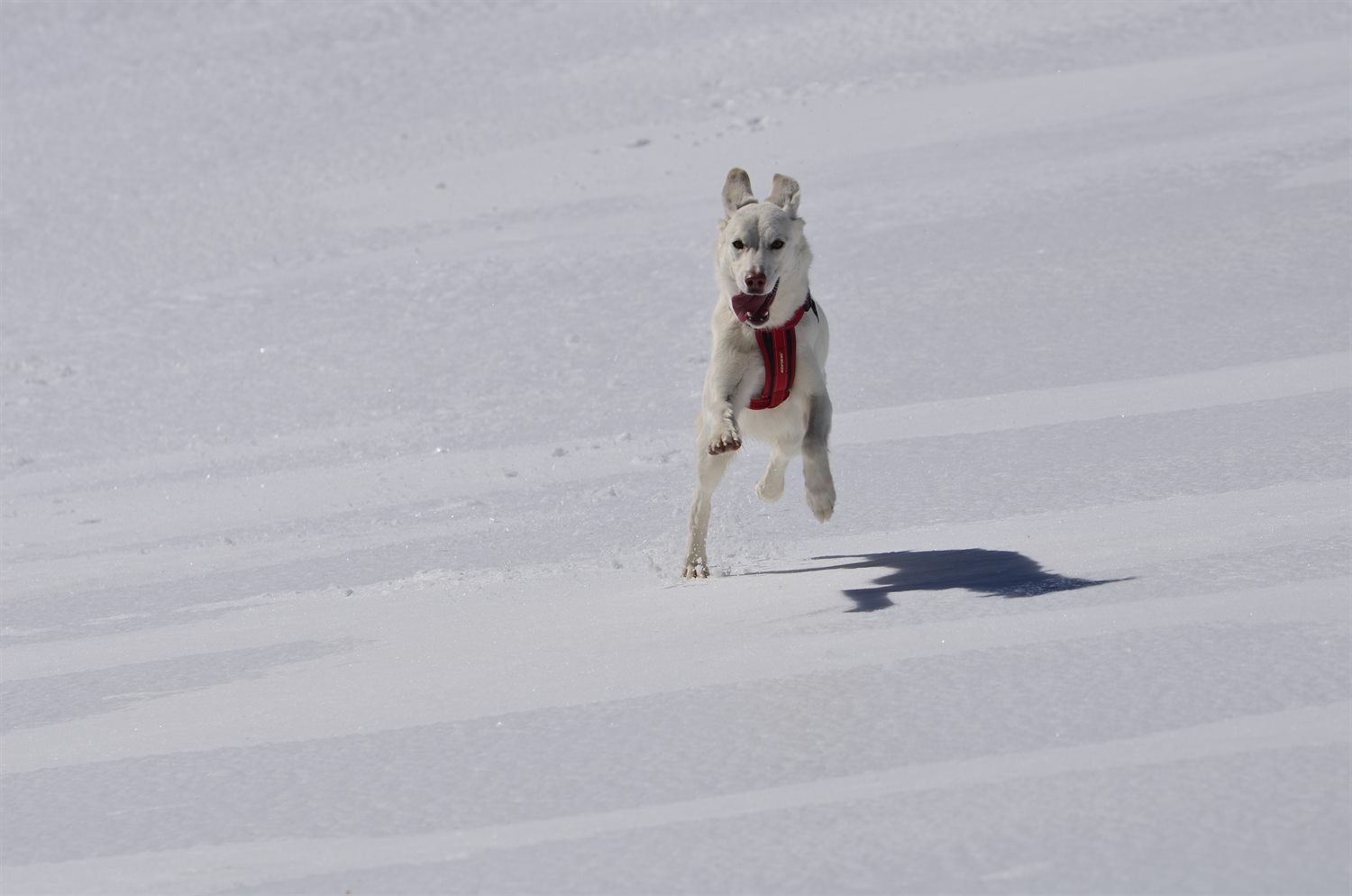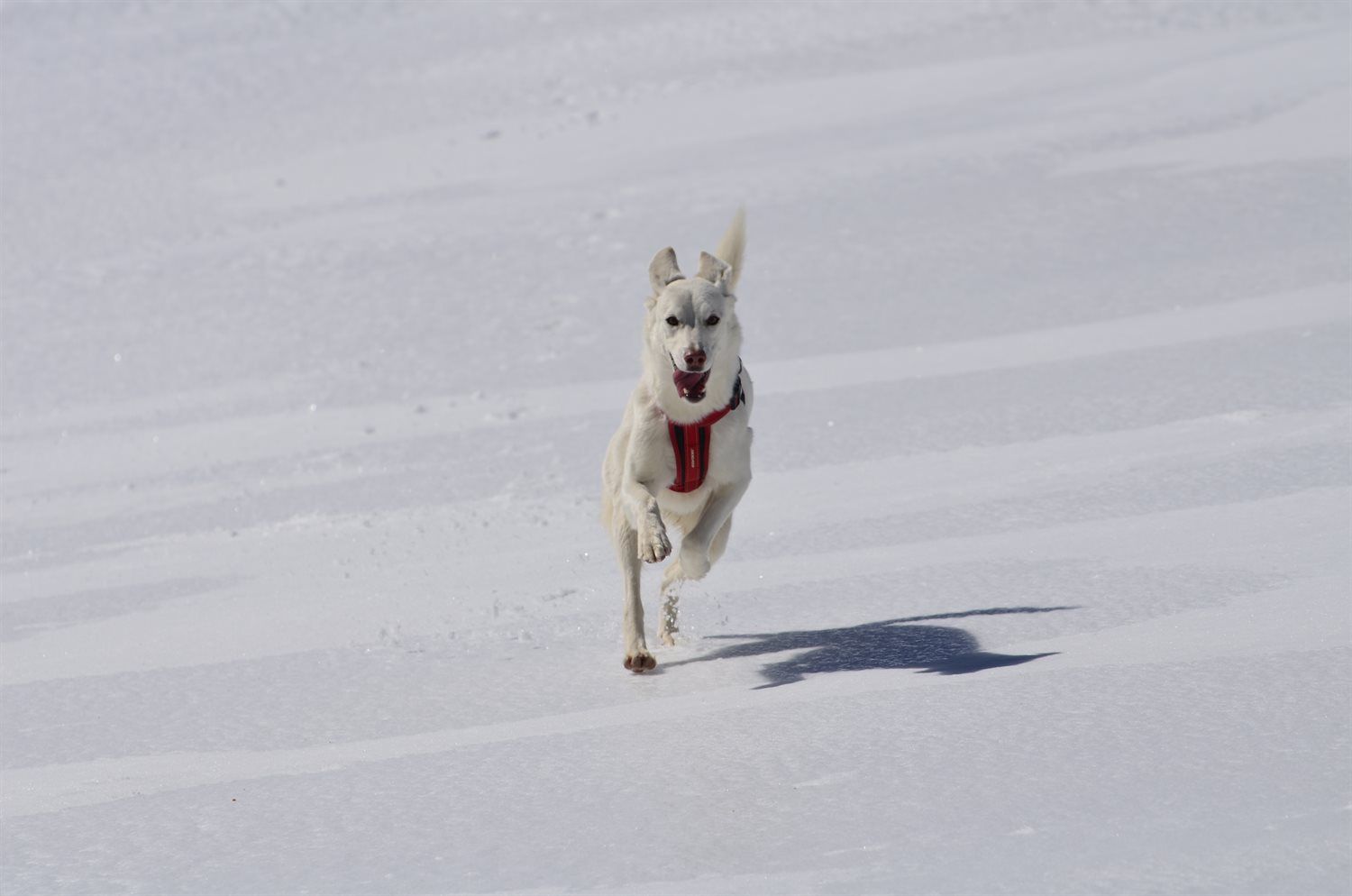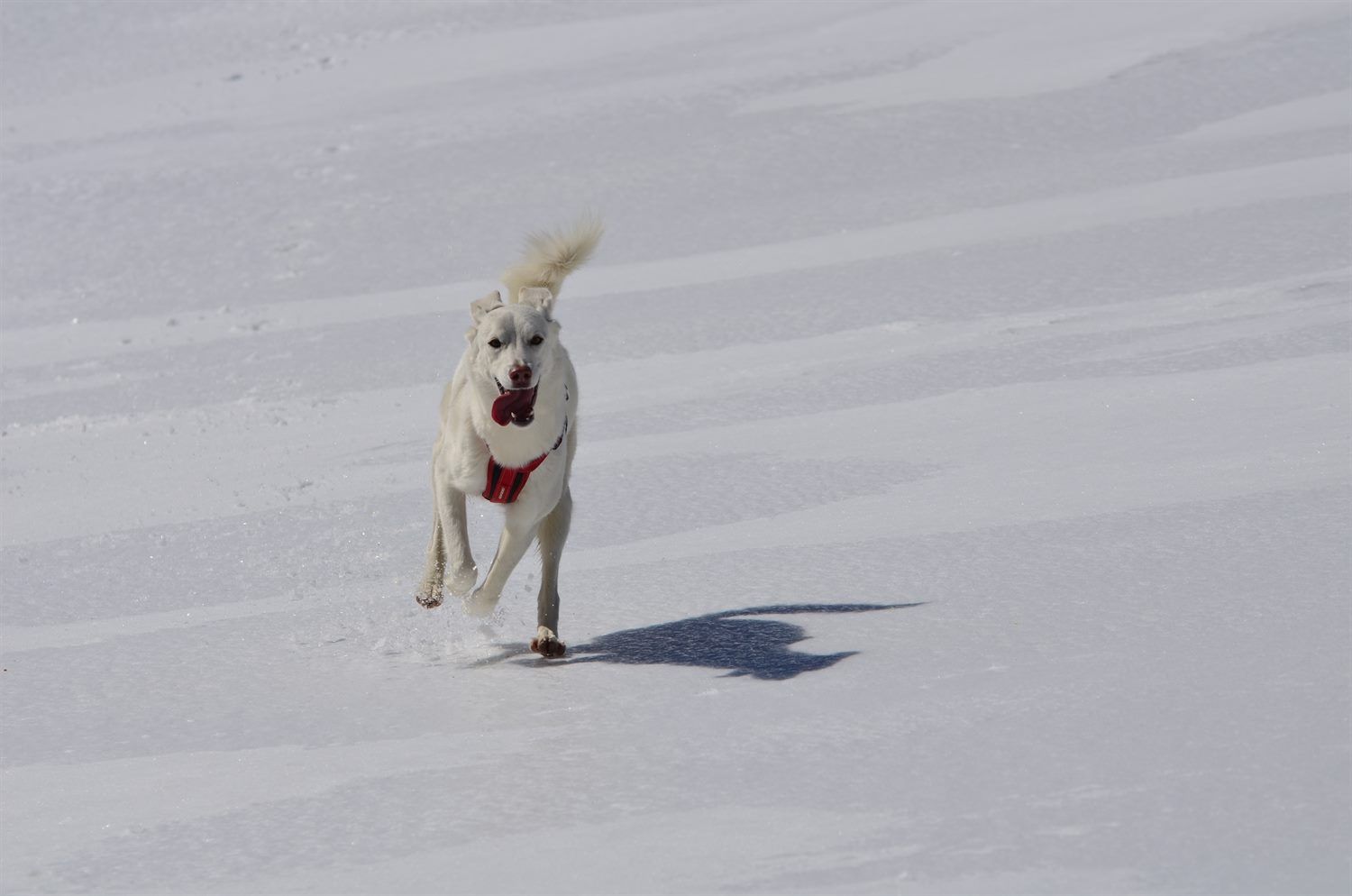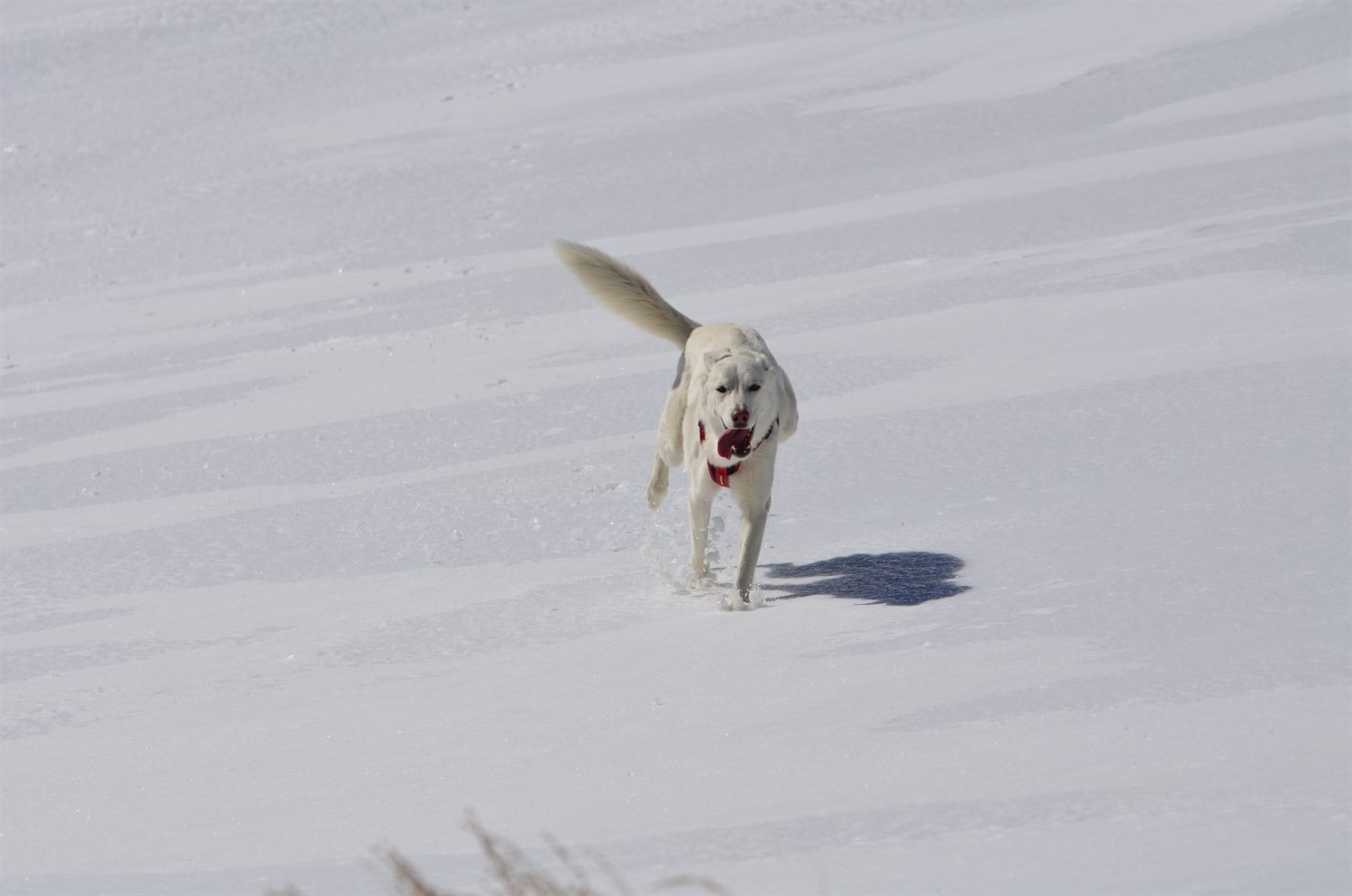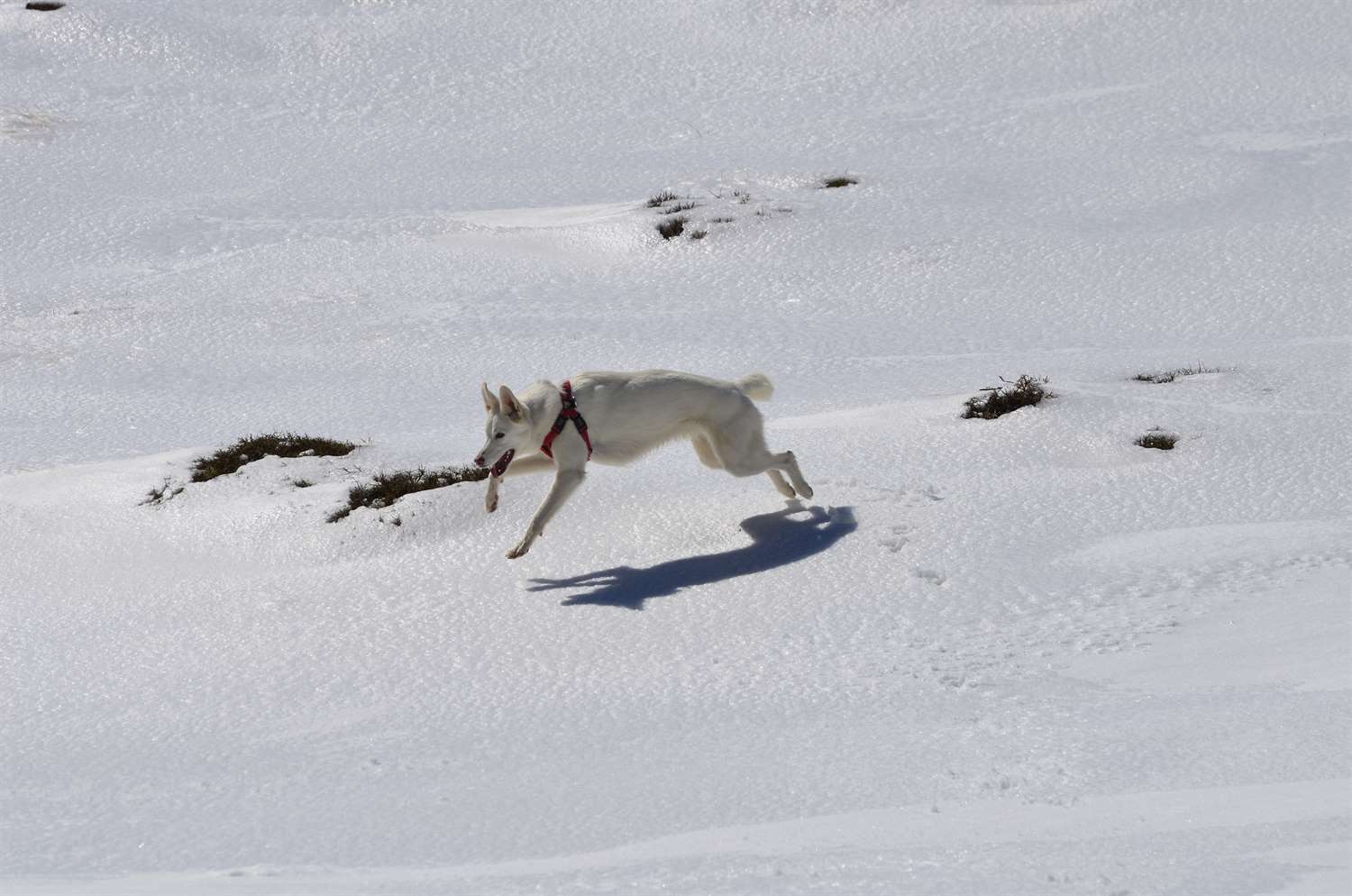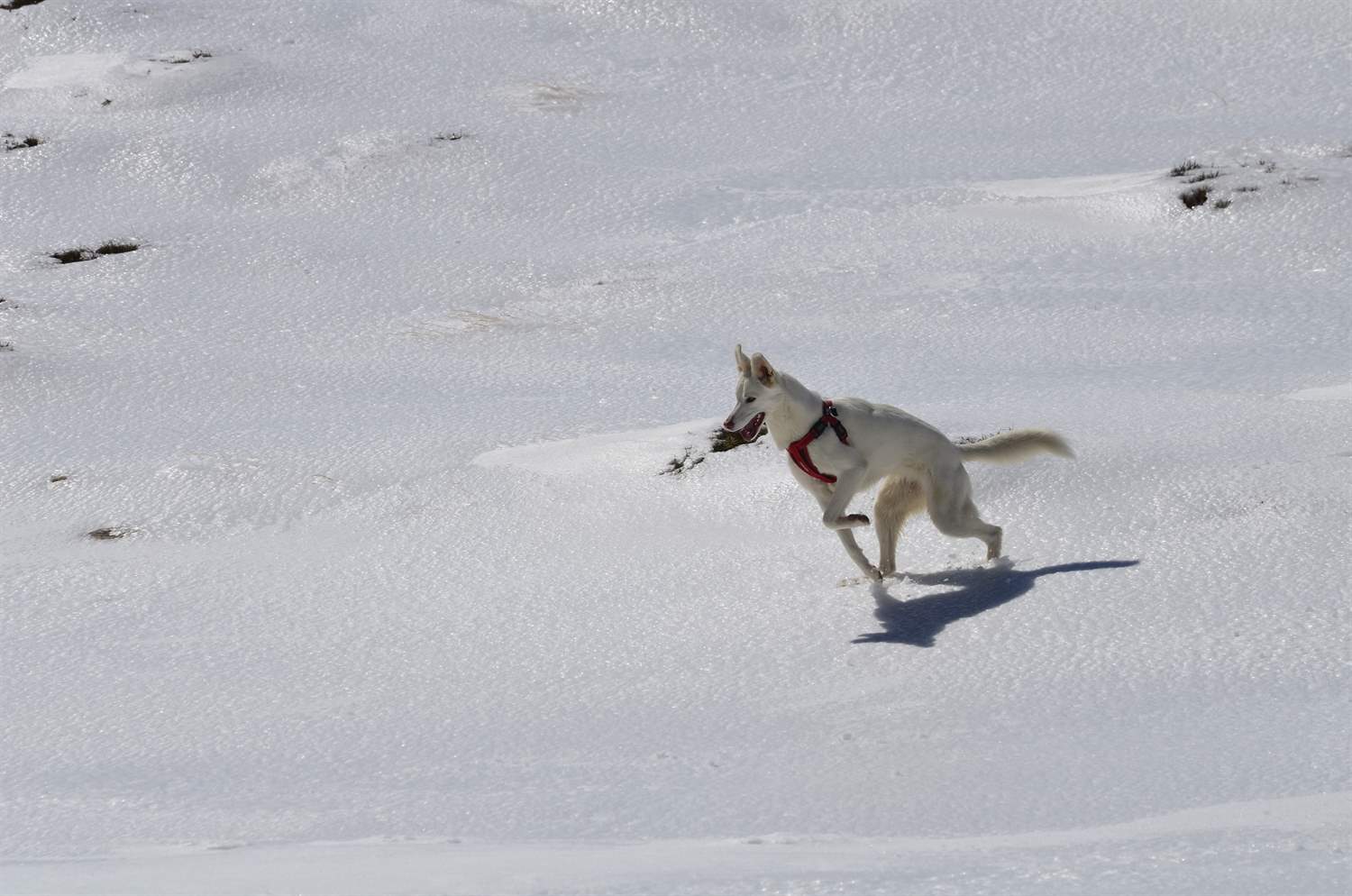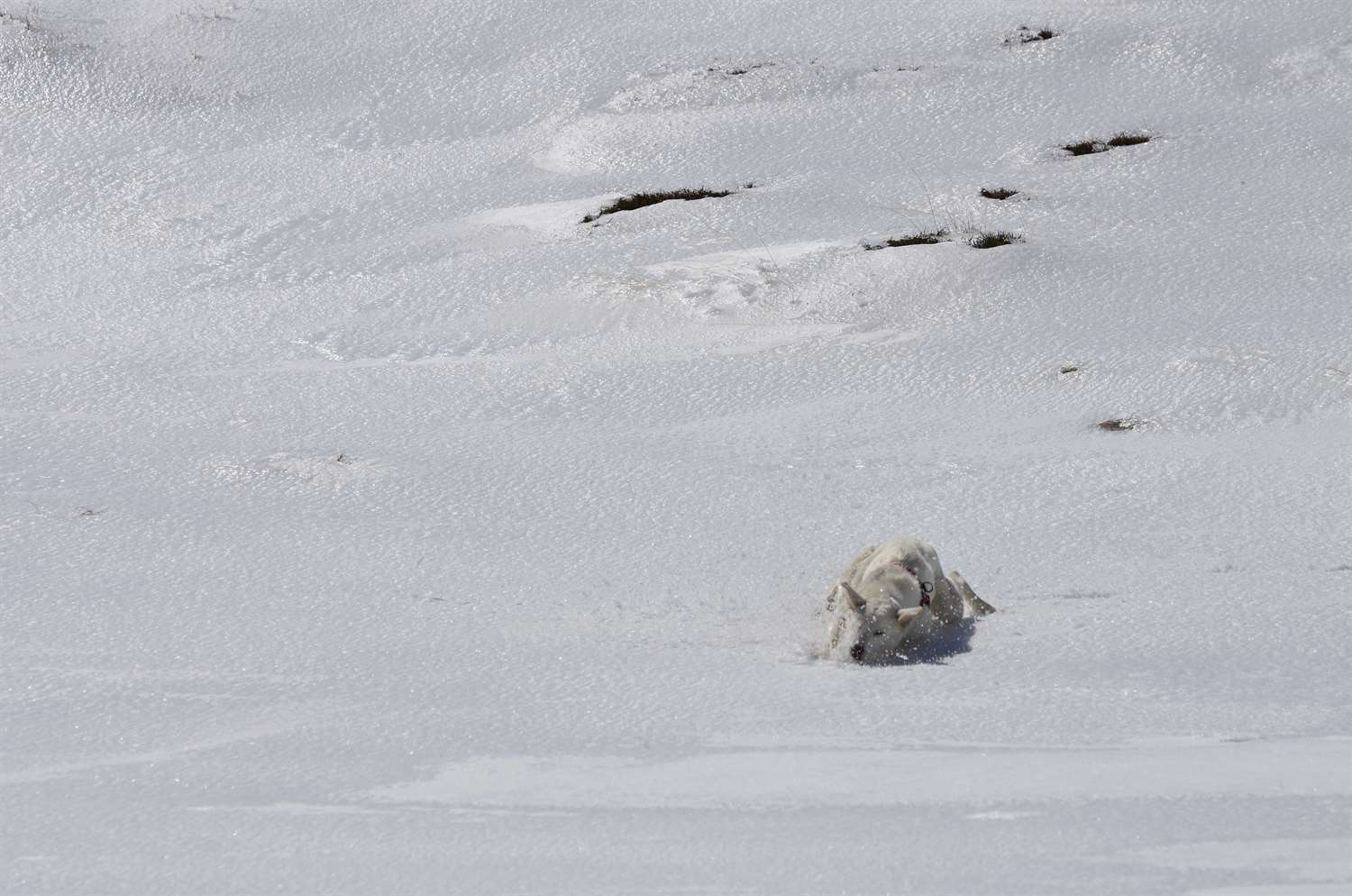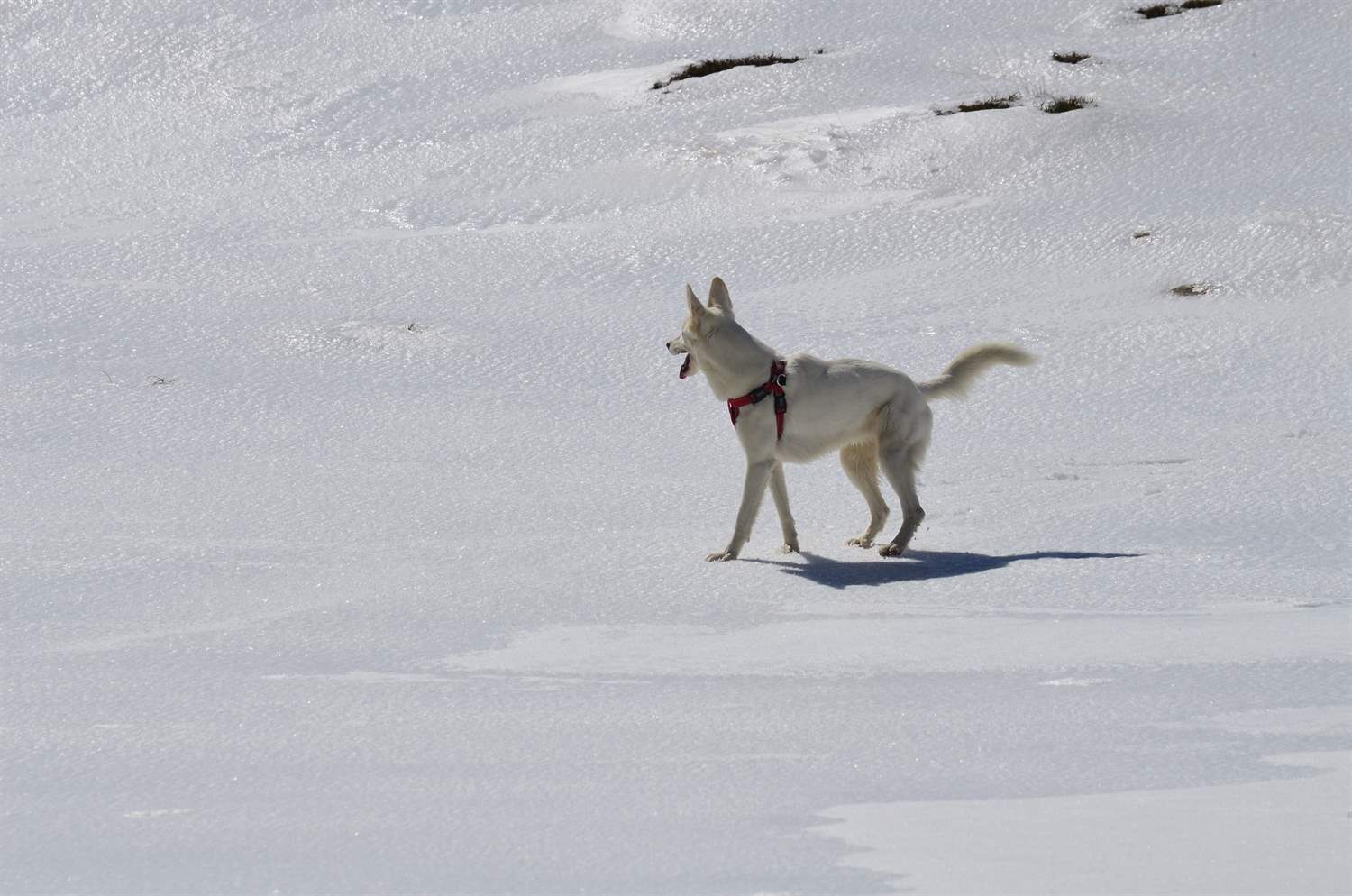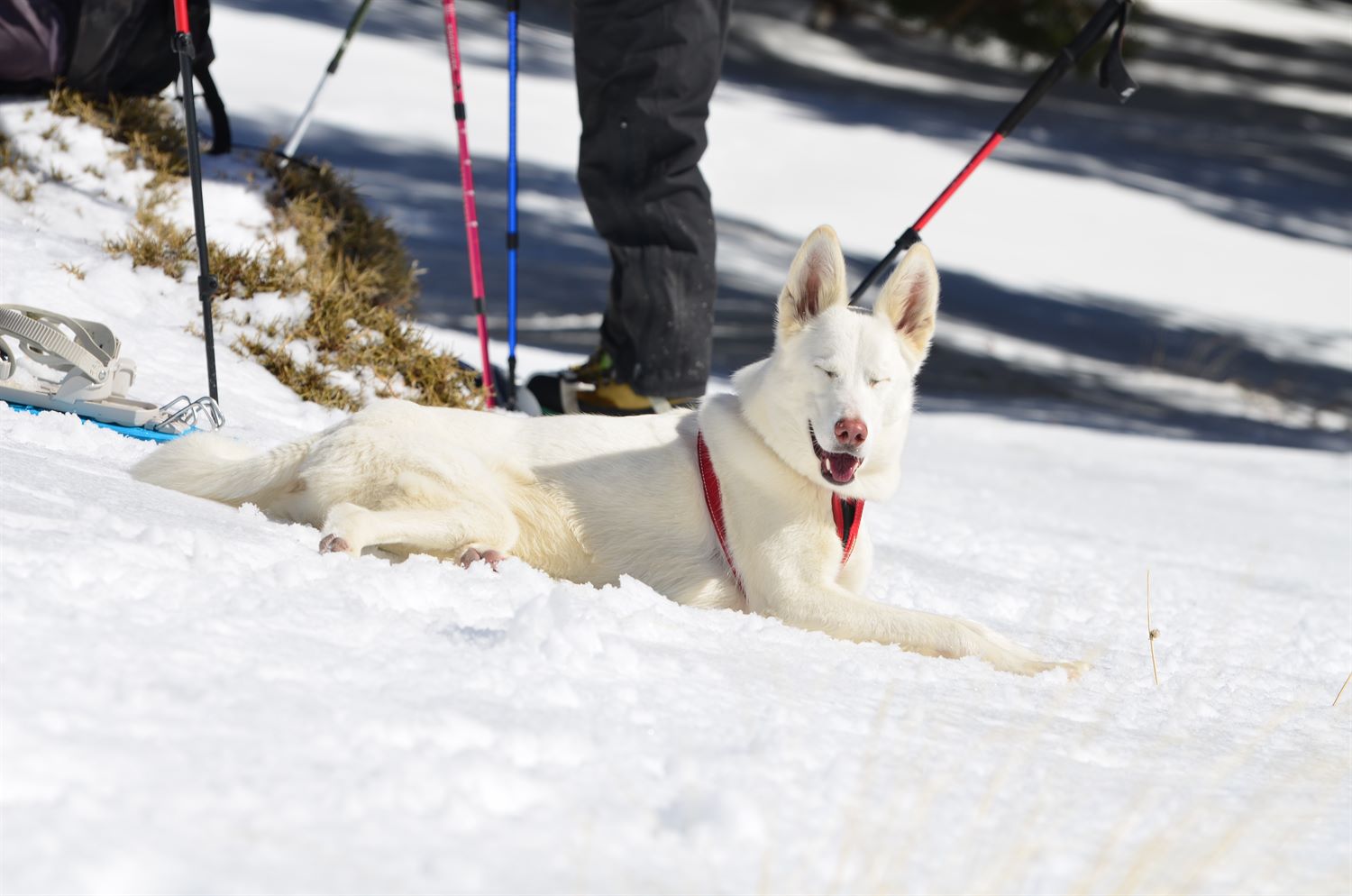 Because this post is about nuttiness we are dedicating it to Angel Norwood, our furfriend who very sadly made his journey to the rainbow bridge recently. Norwood and his hu'mum Debi did everything together from running to snowshoeing to kayaking to long-boarding to road trips. We send Debi lots of love, gentle woos and hugs and to Norwood we hope you are having plenty of nutty time at the bridge. We attach a few photos below to show you what a funballs time they had together, we will miss seeing Nordude.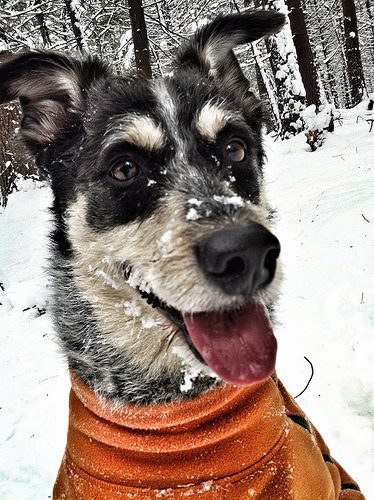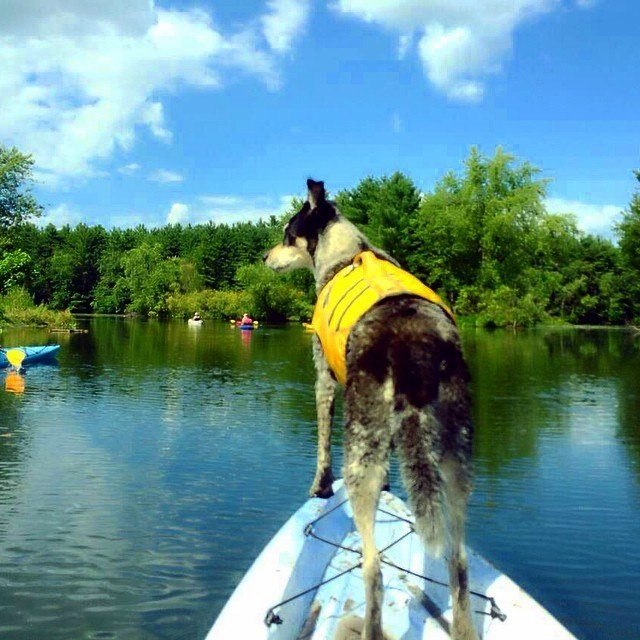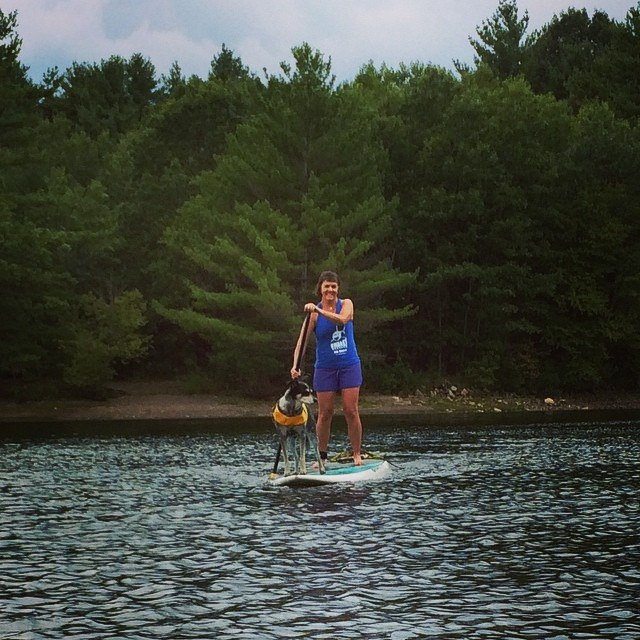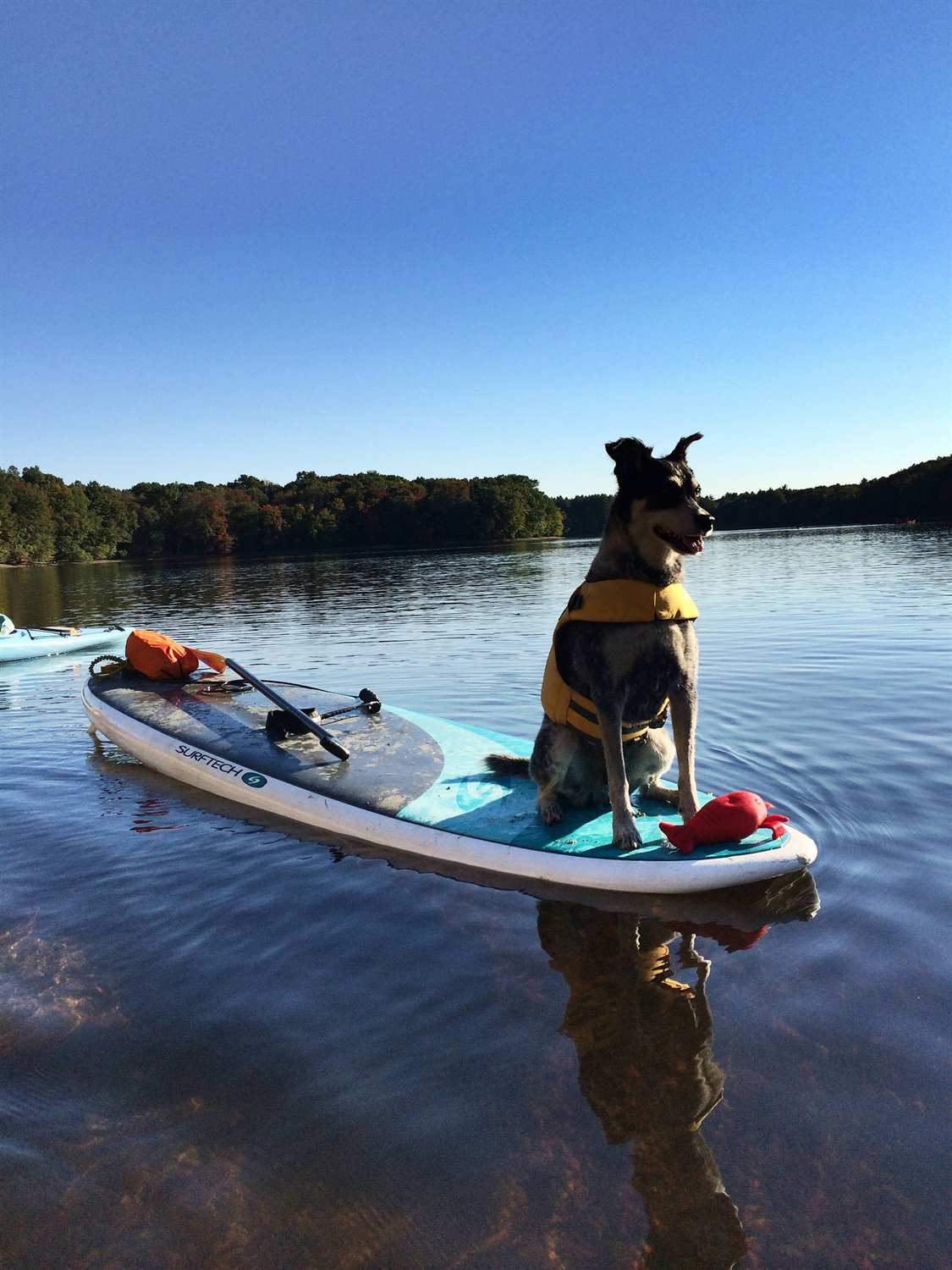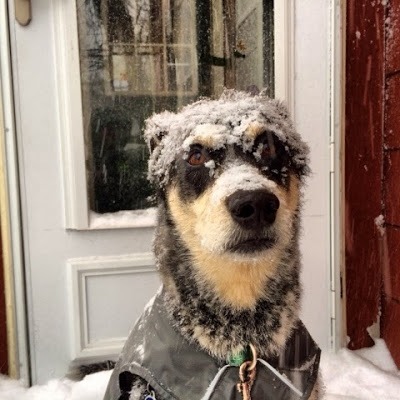 Nanük: Great pictures Rita!! Woo are lucky to run free:) We were indeed saddened at Norwoods departure, perhaps he and RARA joined up somewhere up yonder…with respect, Nuk & Family
Khumbu: Thanks Nuk. We did think maybe Norwood has found RaRa, Benson, Bruno and Tapa and they are all having fun.
FiveSibesMom: Oh lovely Rita…what fun she is having! These photos are wonderful and her smile just warms my heart! It is a great "funballs" tribute to Norwood…who is sadly missed by so many. I believe he is with Bruno, Tapa, Benson, and Ra for sure - and maybe even with our Chelsey and Sandy, all having lots of zany adventures together in those beautiful pastures beyond the Rainbow Bridge.