We went with the humans again, we have to look after them, we are working breeds after all! Basically, we dogs bailed out because of ice, we sat with hu'mum whilst the others went on uphill. Turns out they didn't go much further either because of the ice, should have listened to us. Oh and I got to be off lead all day, yep I was a good husky. Lots of pictures to tell the story.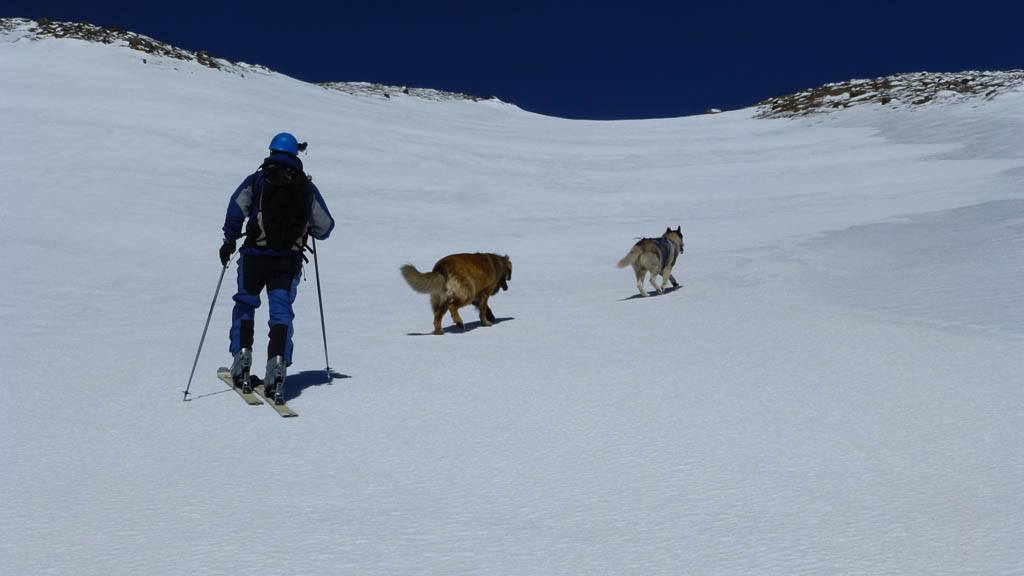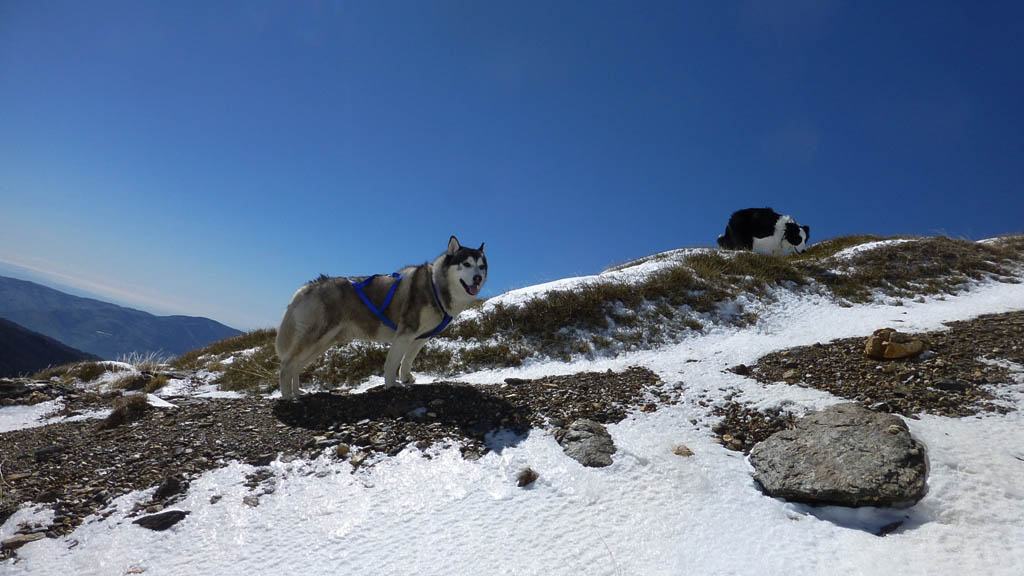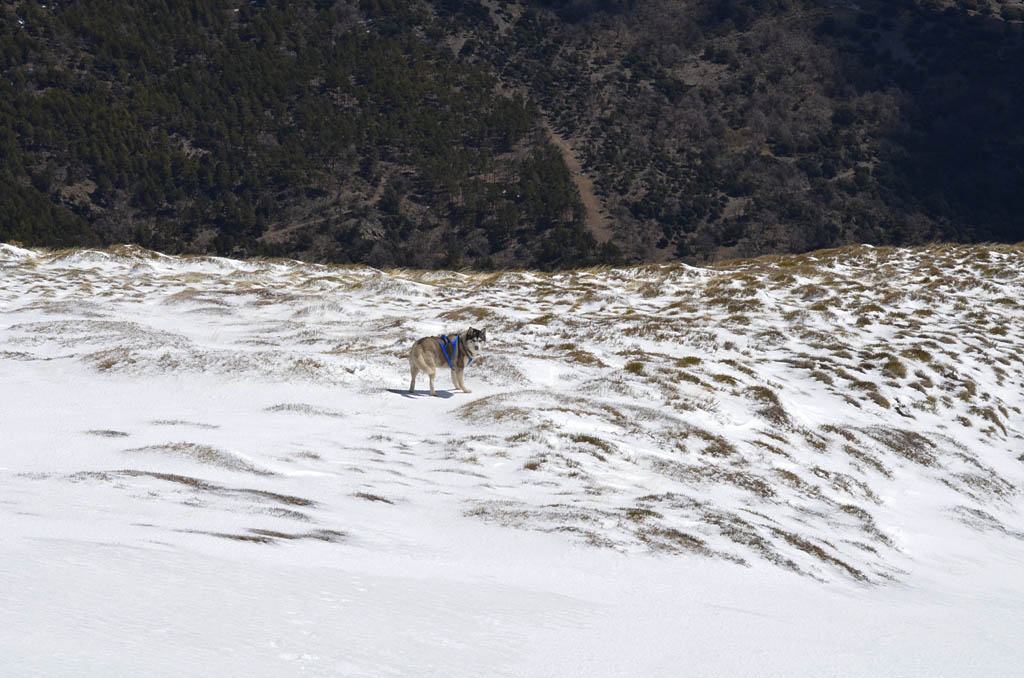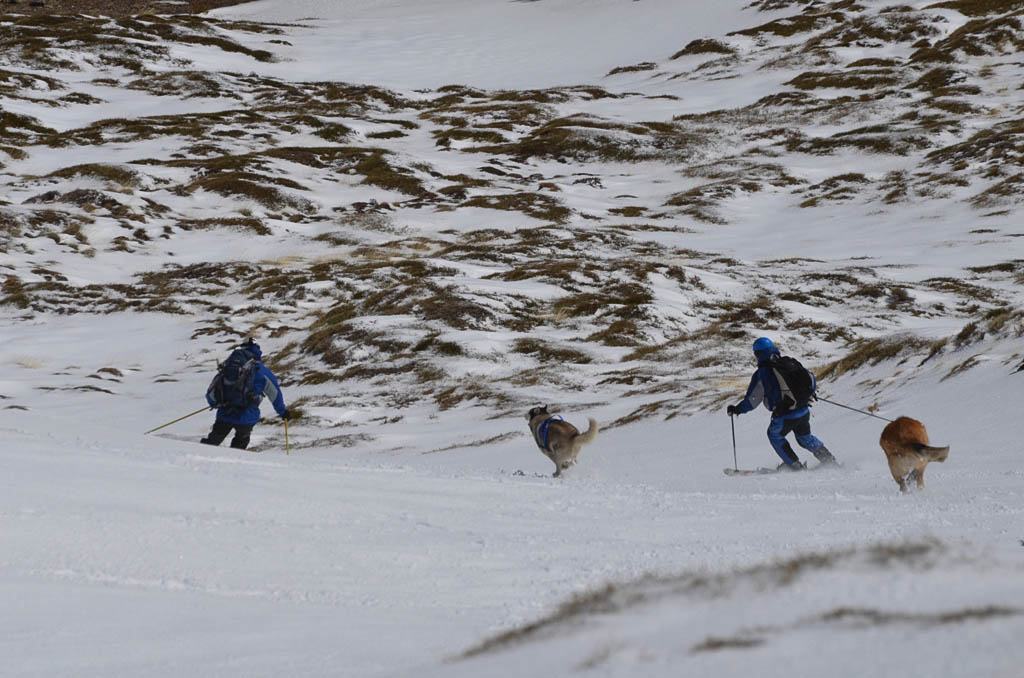 We had lunch and the snow softened up, so the skiers went back a short way again to ski down. We stayed put, well apart from Meg, boy that Border Collie has some energy, she will learn one day like I did, rest when you can.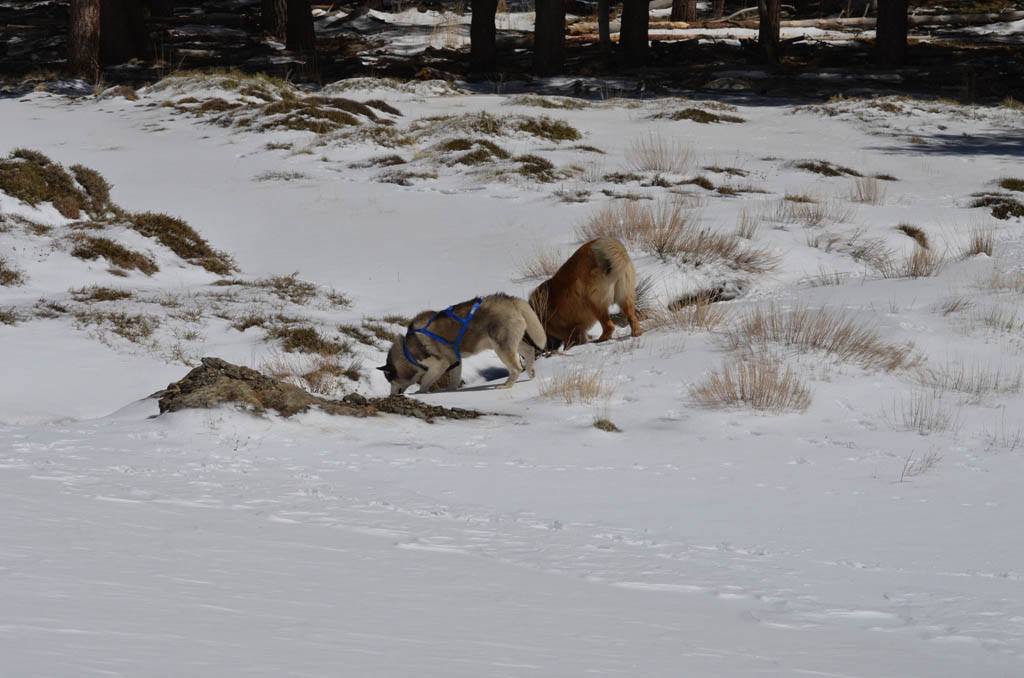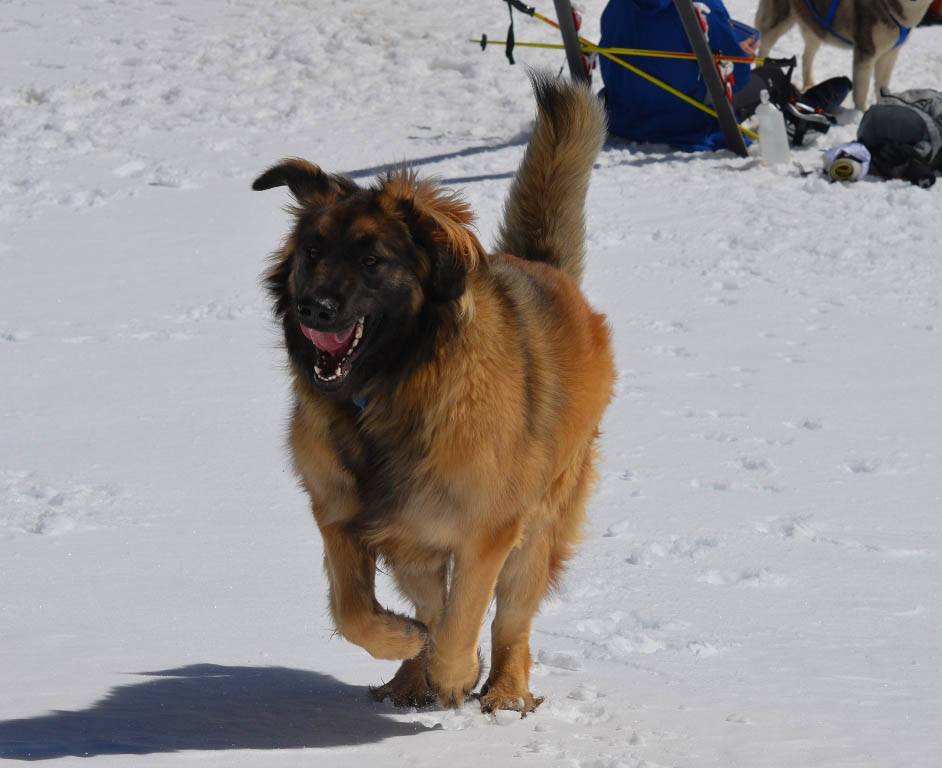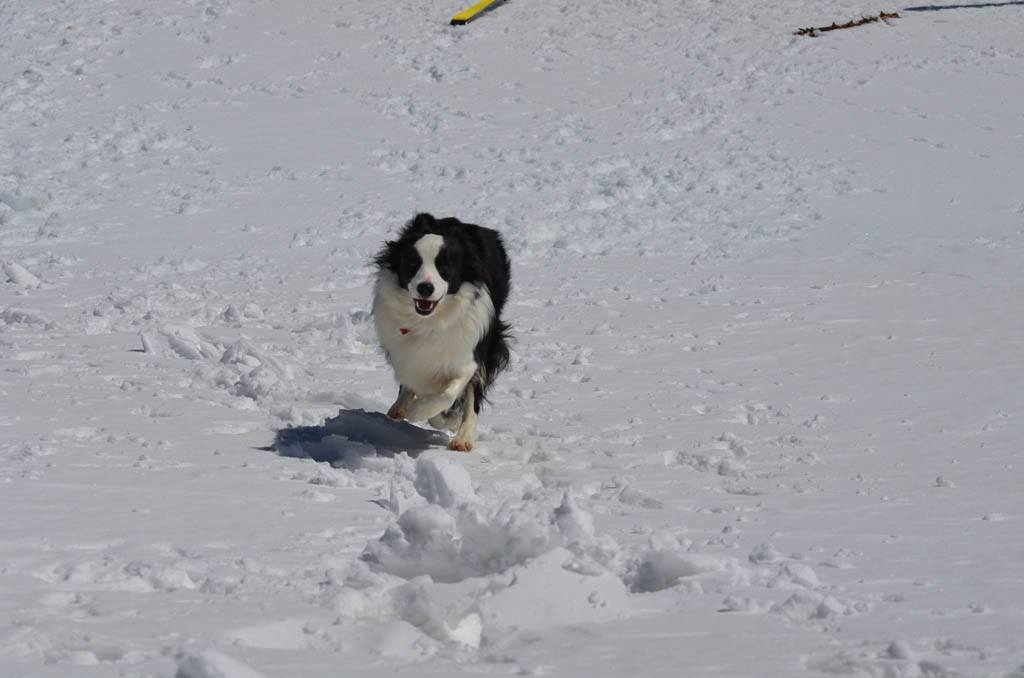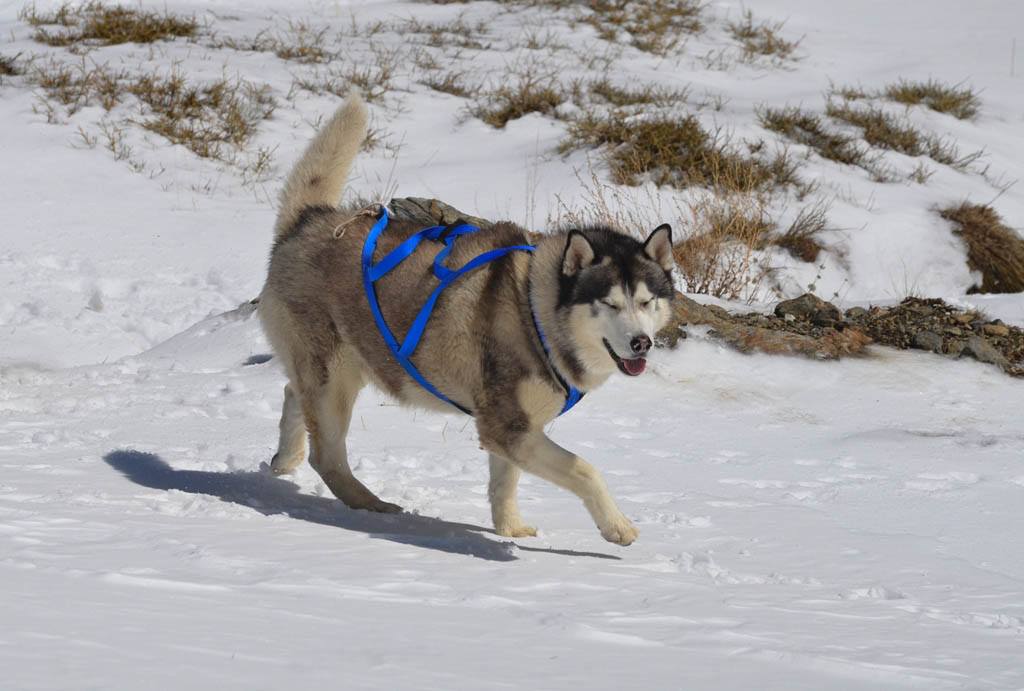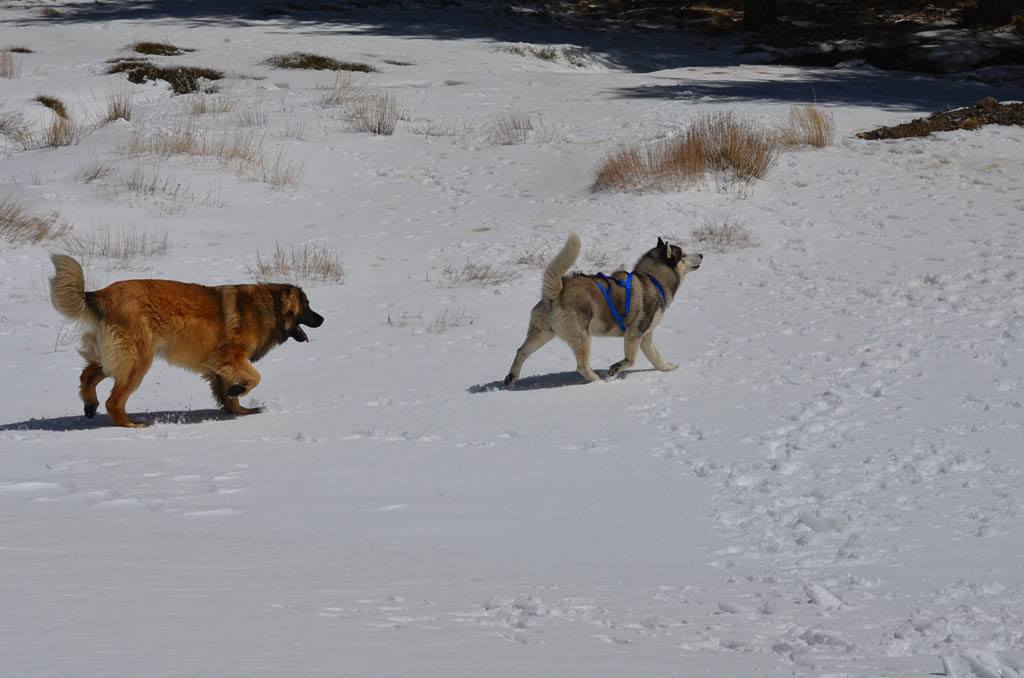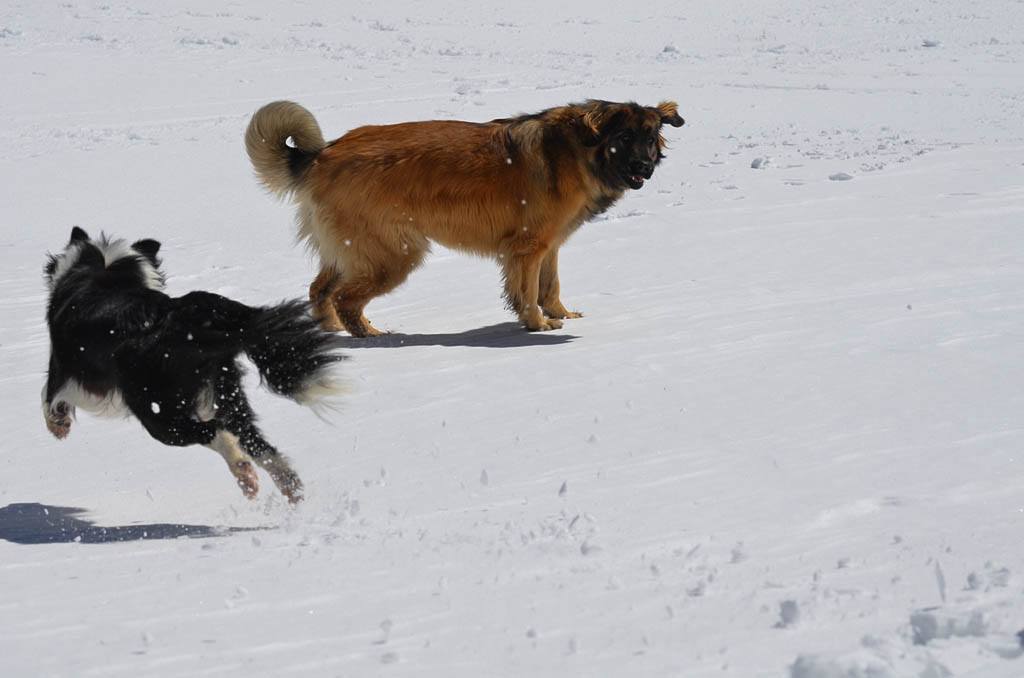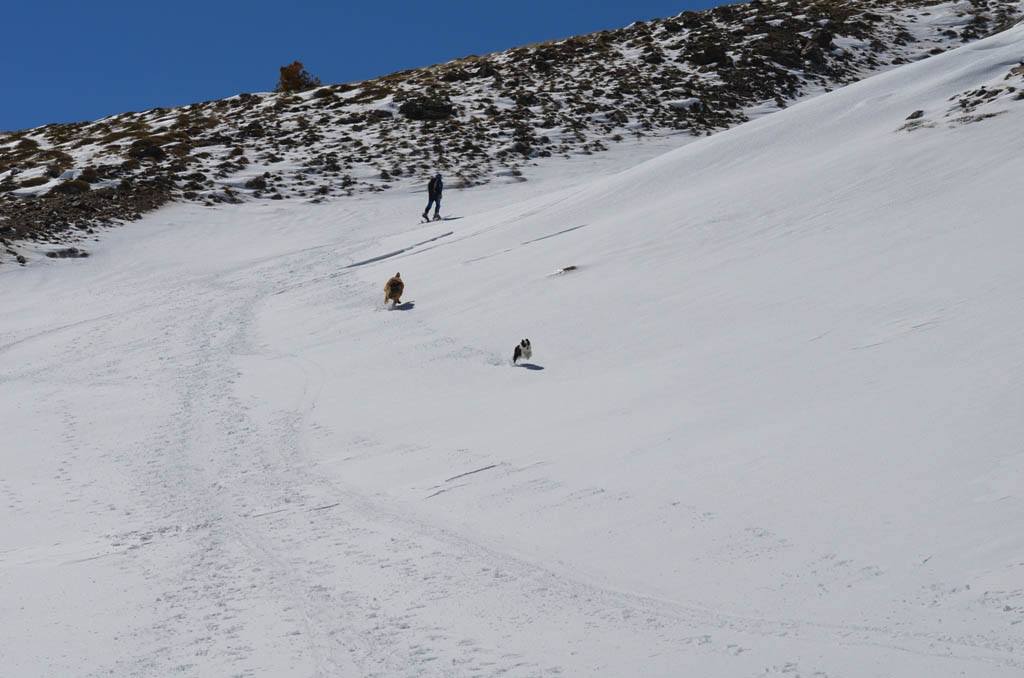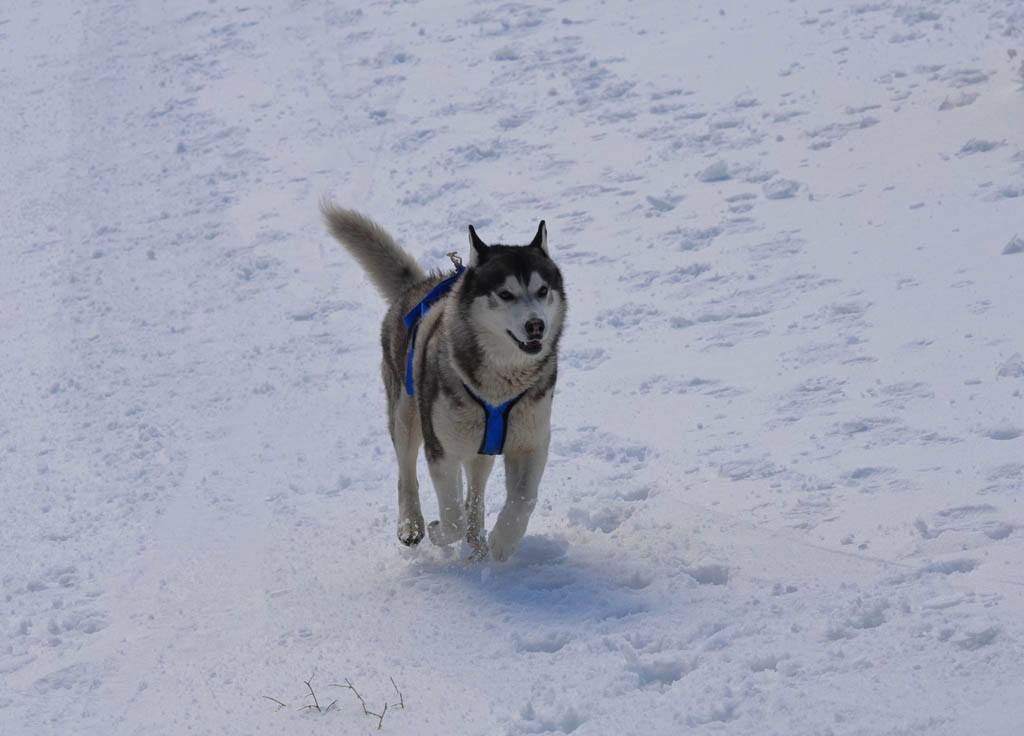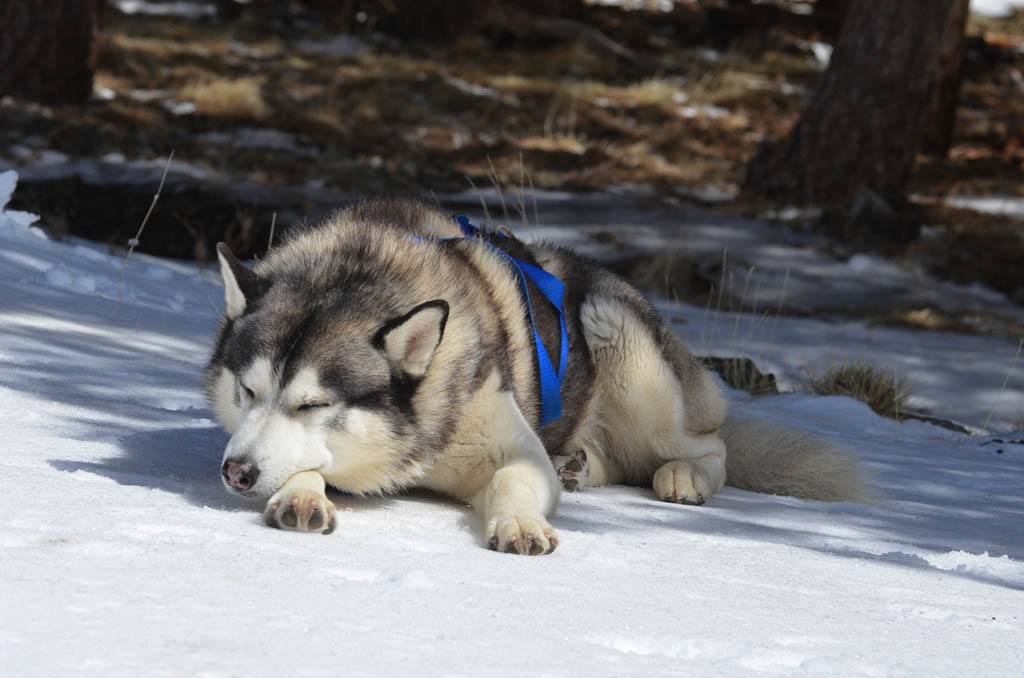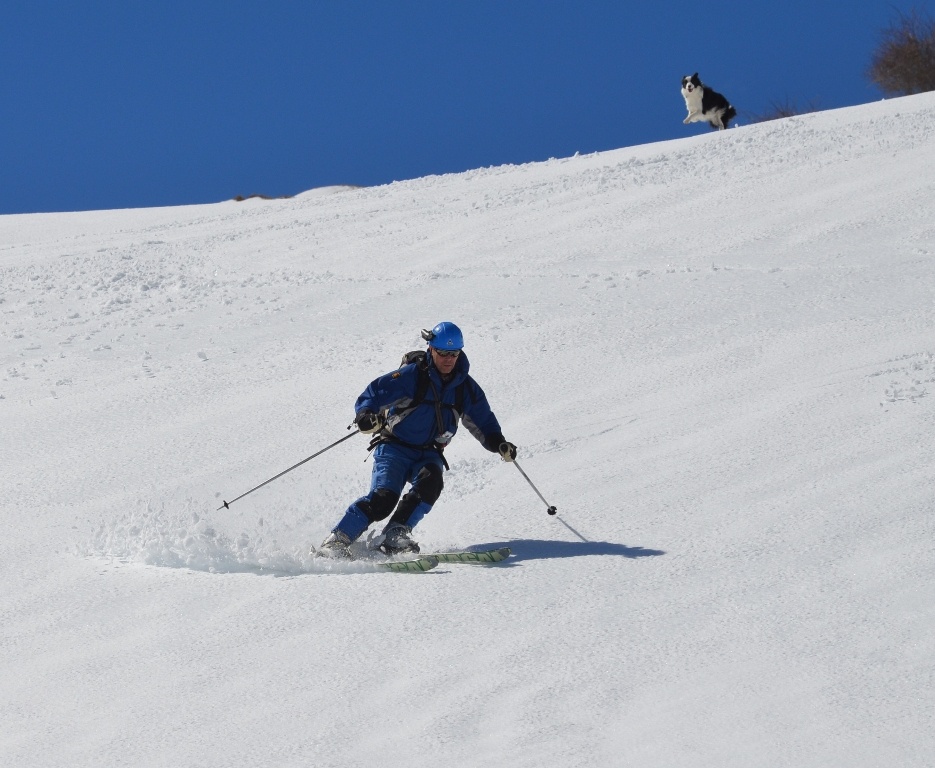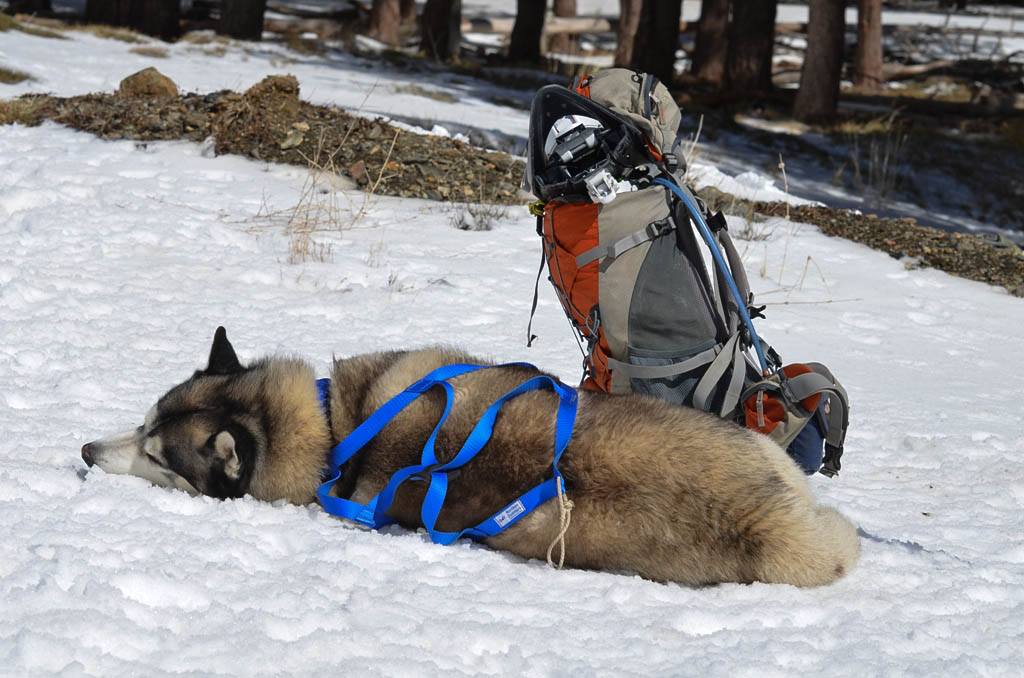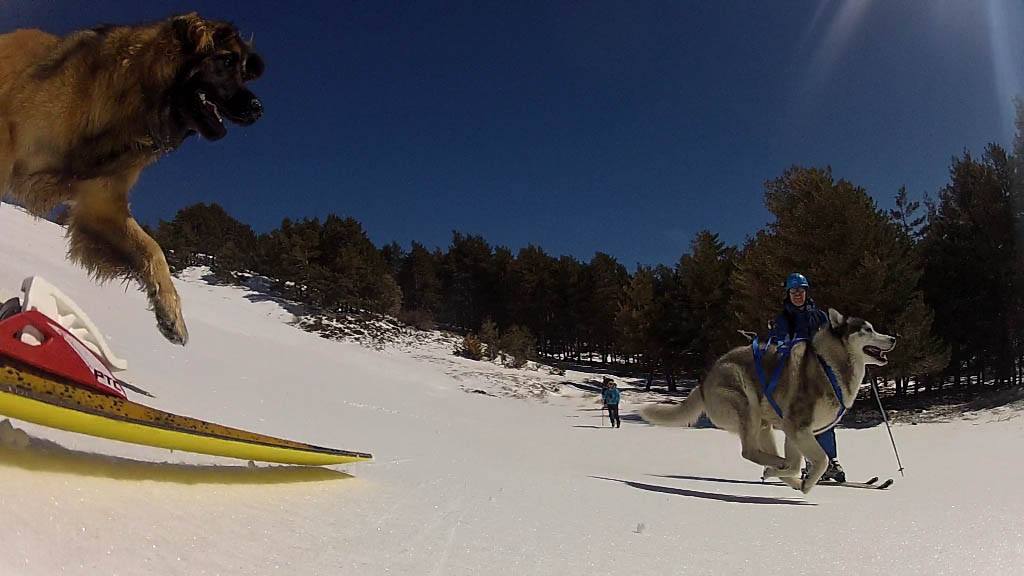 We apologise about the video, there is a lack of us skiing with the humans, the helmetcams etc were not pointing in the right direction!! Oh and the music……
Clowie: That looks like lots of fun! The photos are great - especially the flying dog!
Anna: Looks like you all had a lovely day out, cannot wait to catch up on all news when hu'parents are back home xx
kHyra: SIGH! Woo KNOW I am SO there! Hugz&Khysses, kHyra ;-) PeeEssWoo: Good husky? Hmmmm, must be an April Fool's Day joke, eh?
RAHUSKY: Ah the good life! Khumbu, love the pic where woos are racing the skiers, that looks like sooooo much fun, play bows mates, RA