The hu'parents decided it would be fun to go ski touring and take me along with them. Their Spanish friend Pepe and Auntie Emma came along too. It was decided it would be too much for Bruno so he stayed home with Tapa. It was a cloudy day which was perfect for me.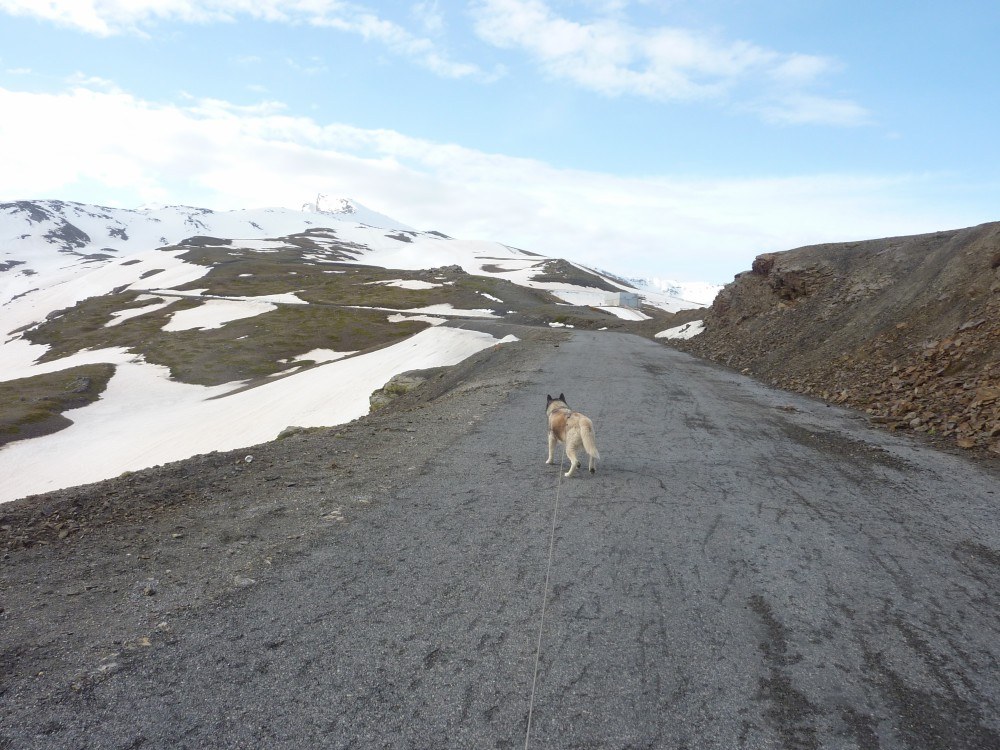 After walking up the road for a while we eventually got to the snow. The humans put on their skis and started to ski up the old piestes. I get a bit confused usually at the start if im attached to hu'dad, I always want to wait for hu'mum but soon get the hang of it again.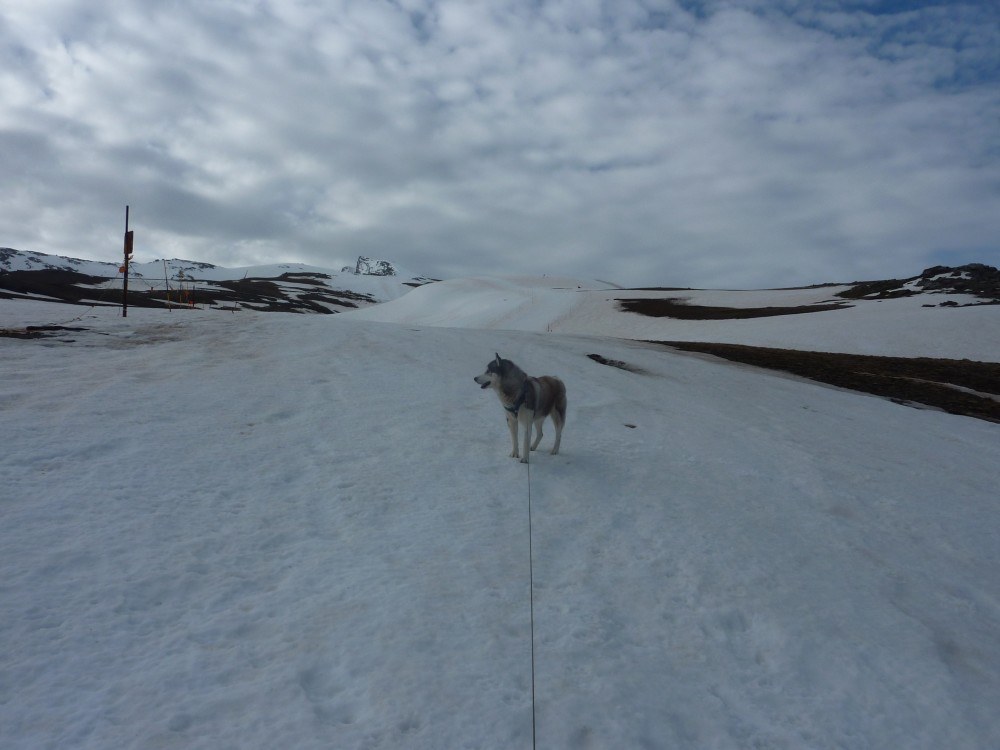 I was attached to hu'dad so he was lucky to have the extra help from me on the up-hill part. Unfortunately i've outgrown my x-back harness so I had to have my normal walkies one on which is not ideal for what we were doing. Note to hu'mum "order my new x-back harness ready for next winter please"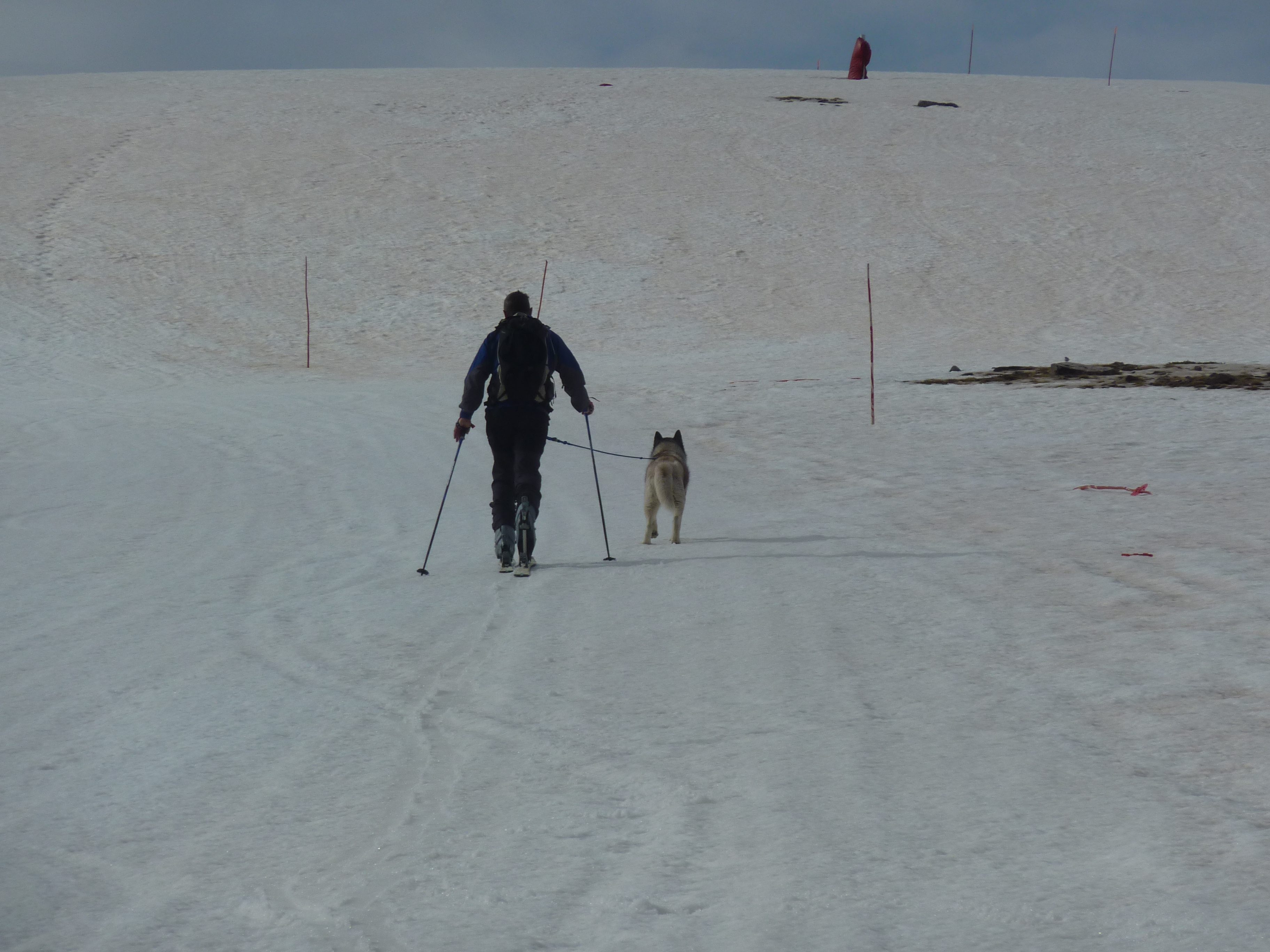 The others were slower than us because they didn't have me to help them up hill and also they kept stopping to take photos.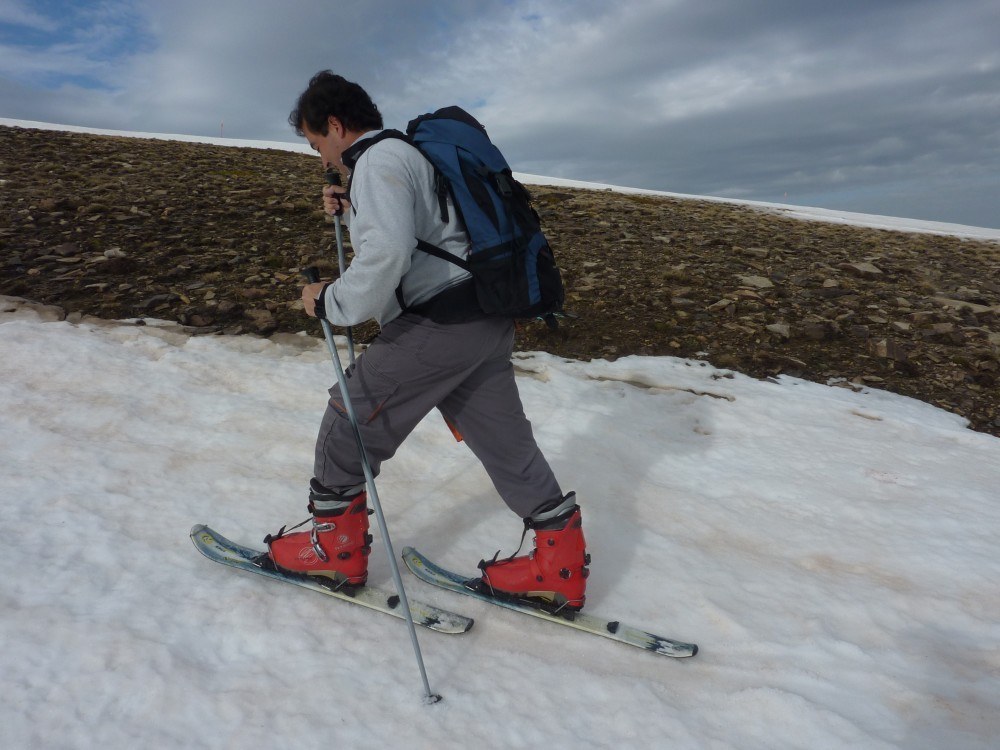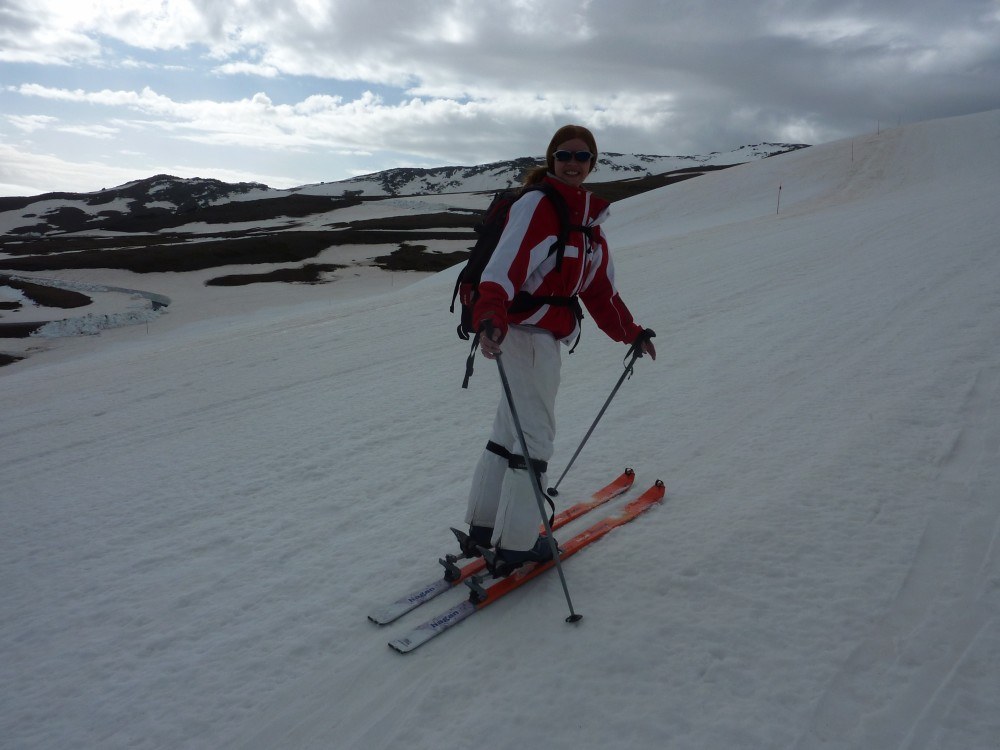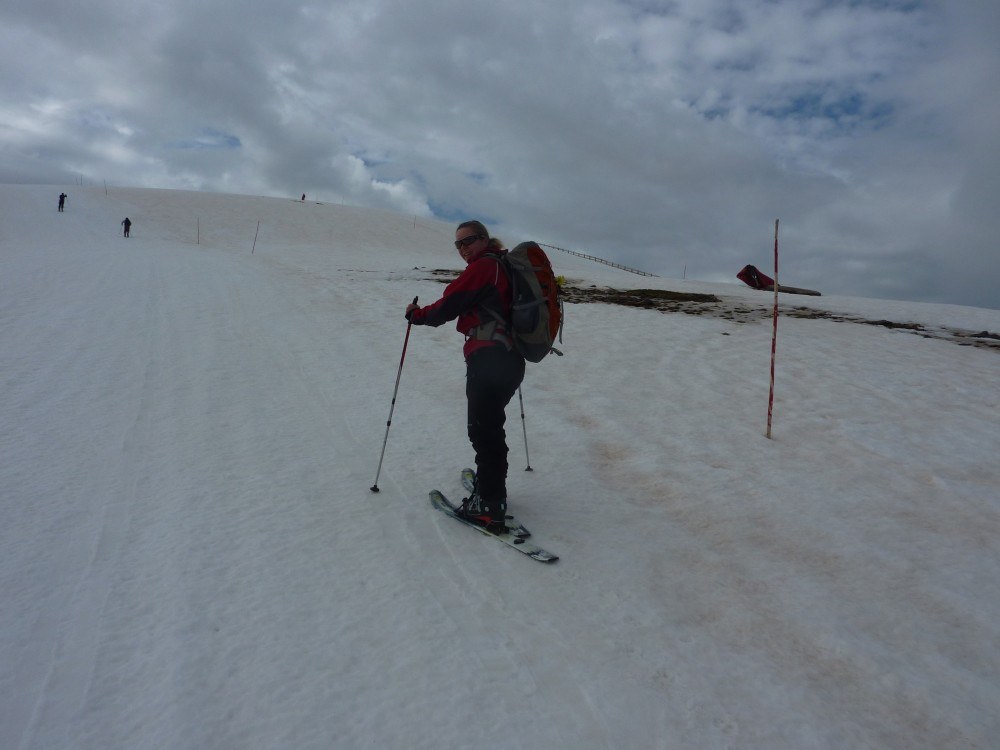 Hu'dad and Pepe went on a bit further. Hu'mum decided whilst they went higher, she would let me off and practice the recall for when the fun downhill part started. She had treats in her pocket so I was very good. Im always good when im on my own, I like to stay close to everyone.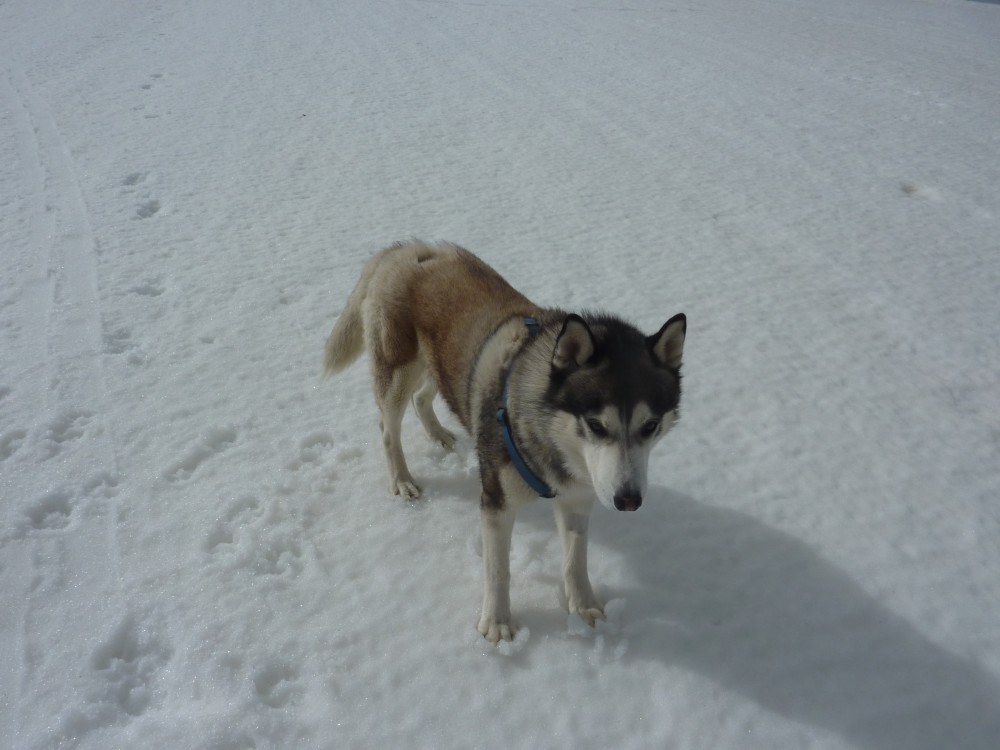 Hu'dad had a headcam on and got some great footage of him skiing with me running by the side of him. Unfortunately he has not had enough practice with it and had it turned off when he thought it was on and visa versa. He ended up with a lot of video of everyone stood around and nothing of the skiing. Sorry about that, more training needed. So you only have the video that hu'mum took of me having zoomies in the snow. She is not a good enough skier to film whilst skiing. Hope you enjoy it as much as I did.
I took a rest whilst everyone took their skis off and had a quick bite to eat. Its hard work running around after skiers at altitude.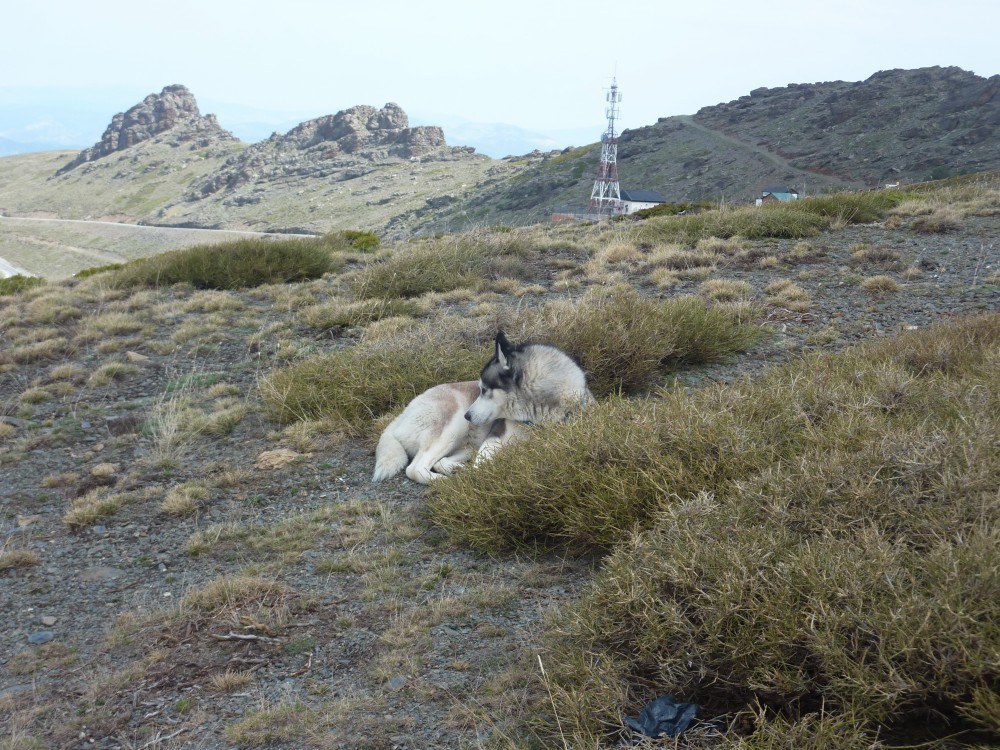 We walked back to the car. I ride in the boot of pickup, so I curled up next to the skis and slept the whole way home.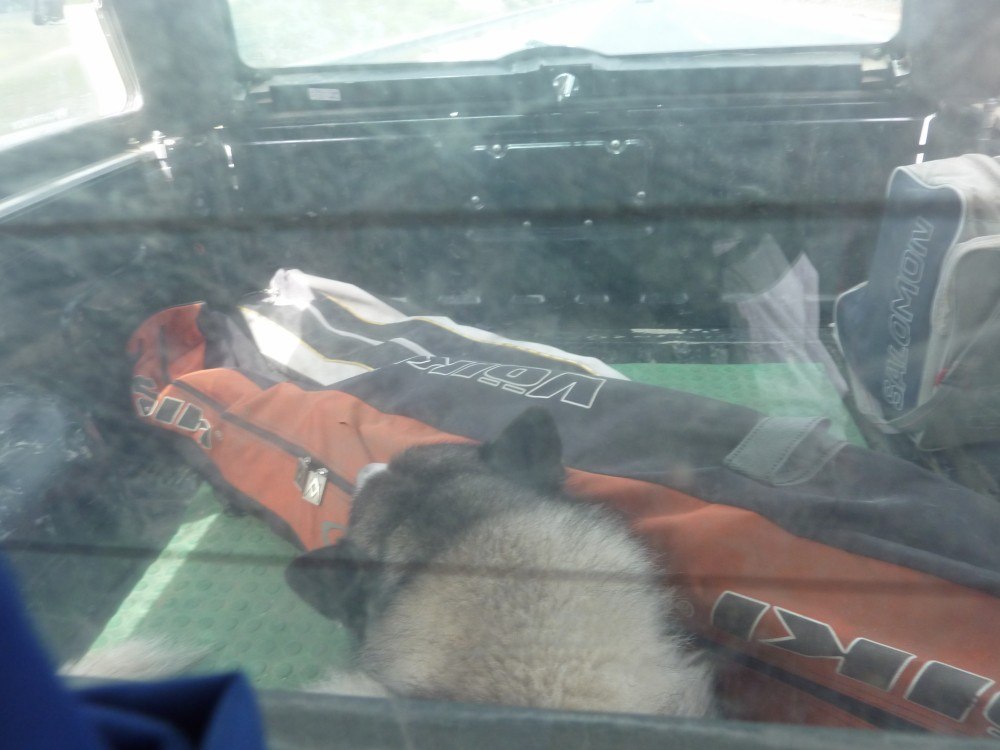 That was such a fun day. We were going to go do it again so hu'dad could get the footage of me running along side him whilst skiing, but then I had an accident, and thats a whole other story.
Kari: We used to see Skijoring all the time when we lived in Alaska Kari http://dogisgodinreverse.com