At 6am the hu'parents wake me up and tell me we are having a day out. Turns out we were going to meet other people and try and get the new door on the Caballo refuge (remember my very important job post a while back). 25 people turned up to help carry the new door and all the equipment needed to get the door on.
Even 2 doggies turned up which I thought would be great to have some furfriends along. One was a girl called Poco and a boy husky mix called Moro. Things started ok with me and Morro but he then tried to dominate me, we ended in a fight. What sort of a start to the day is that! I was so upset over the fight that I went and sat with my back to everyone. I ended up with a bloodied ear. Personally I think he has issues because he is not full on husky, BOL.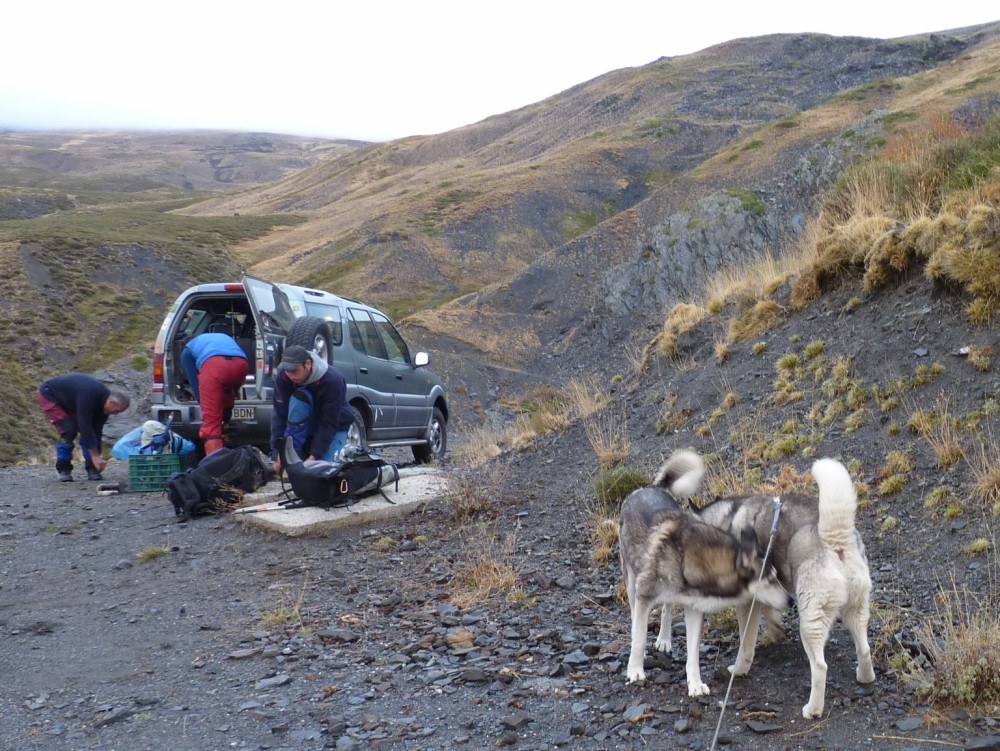 So on with the story, we all start heading steeply up hill, after around 600m of ascent, hu'mums legs didnt want to play anymore. Just as we were hitting the snowline she decides that me and her are going to head back downhill. She has to think of her expedition to Patagonia in a few weeks time. We were going to have many hours of waiting for the others to return so we had to find some fun stuff to do.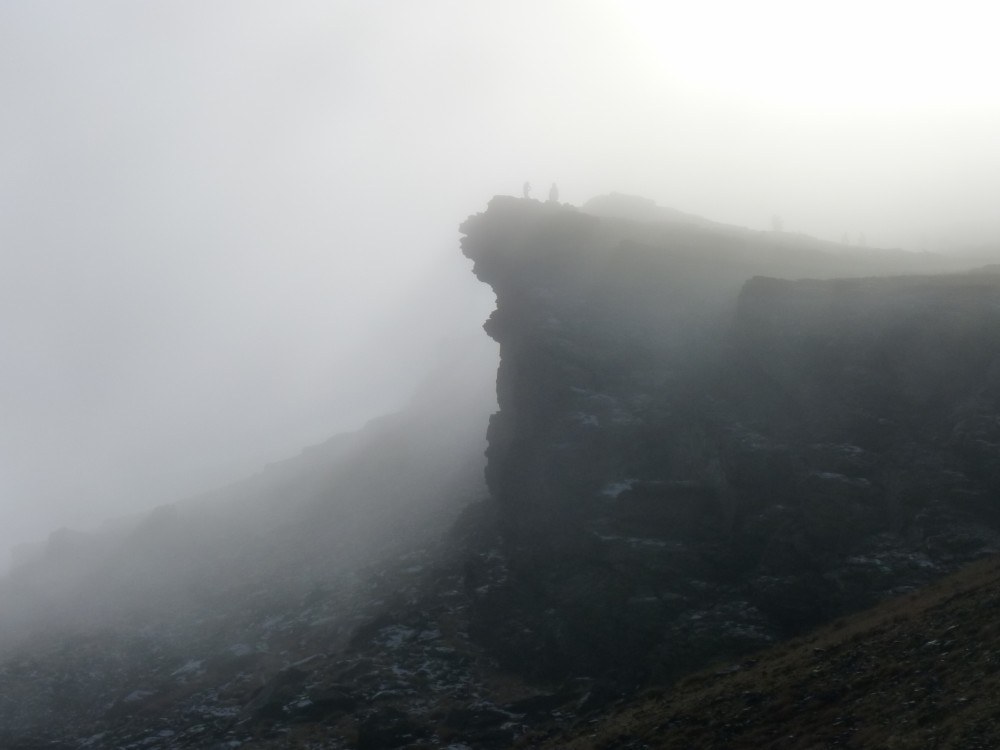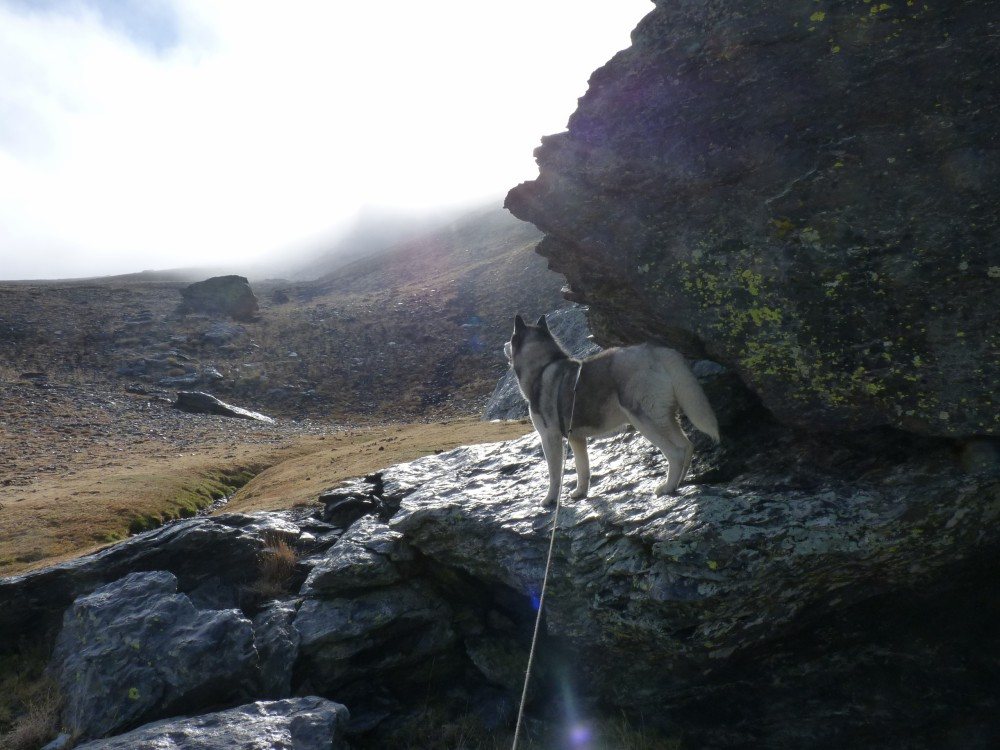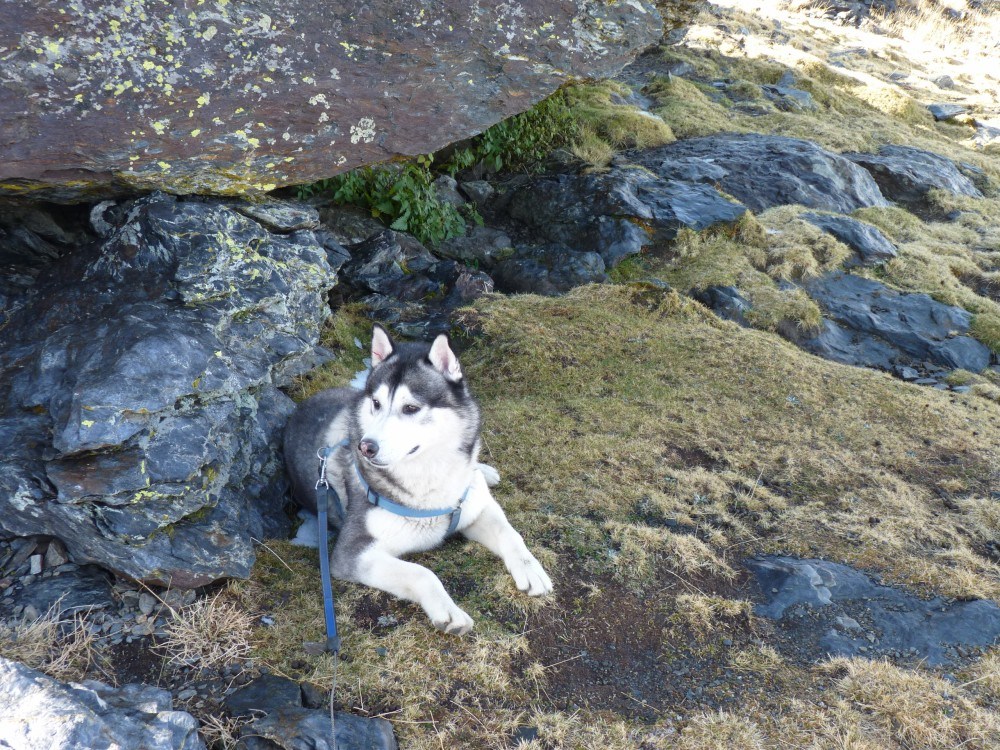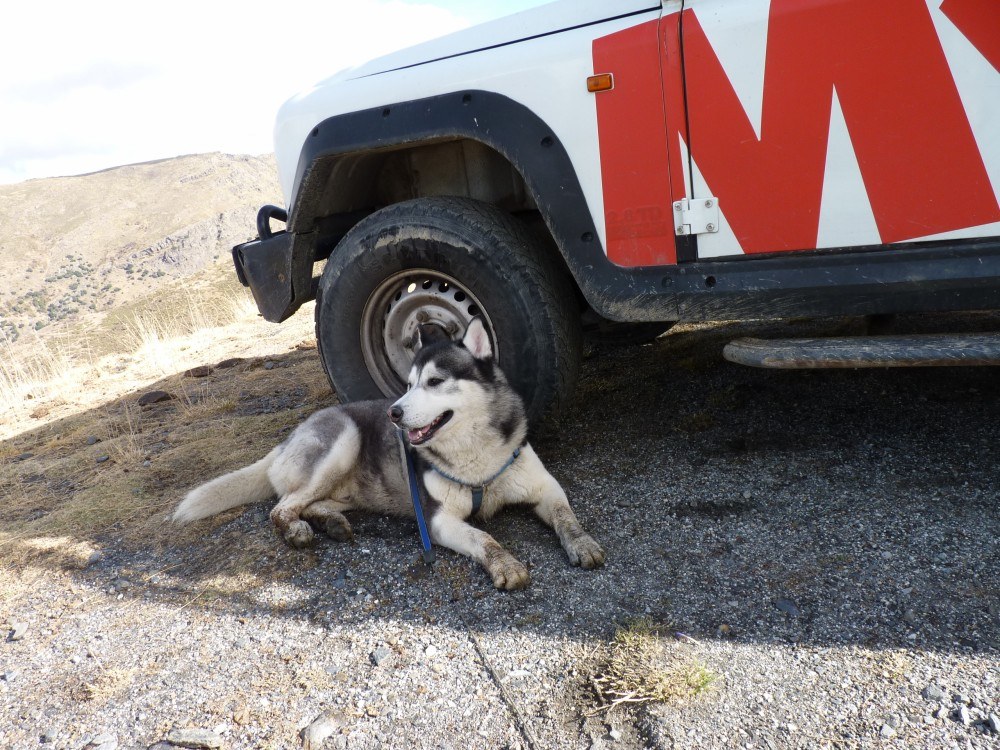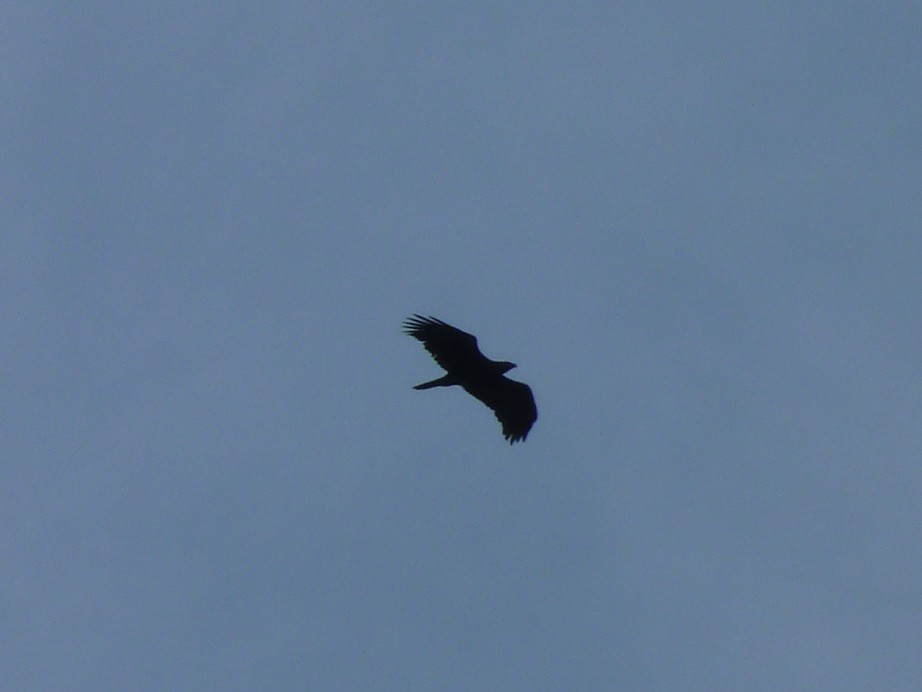 The cloud came so low me and hu'mum went for a walk for a couple of hours. There we lots of exciting smells around, horses, cows, goats, ibex, dogs, foxes (rolled in some poo), lots of birds flitting around. I was having a ball. Hu'mum just wanted to pass the time taking photos and it seems I was her main subject today because of the bad weather!!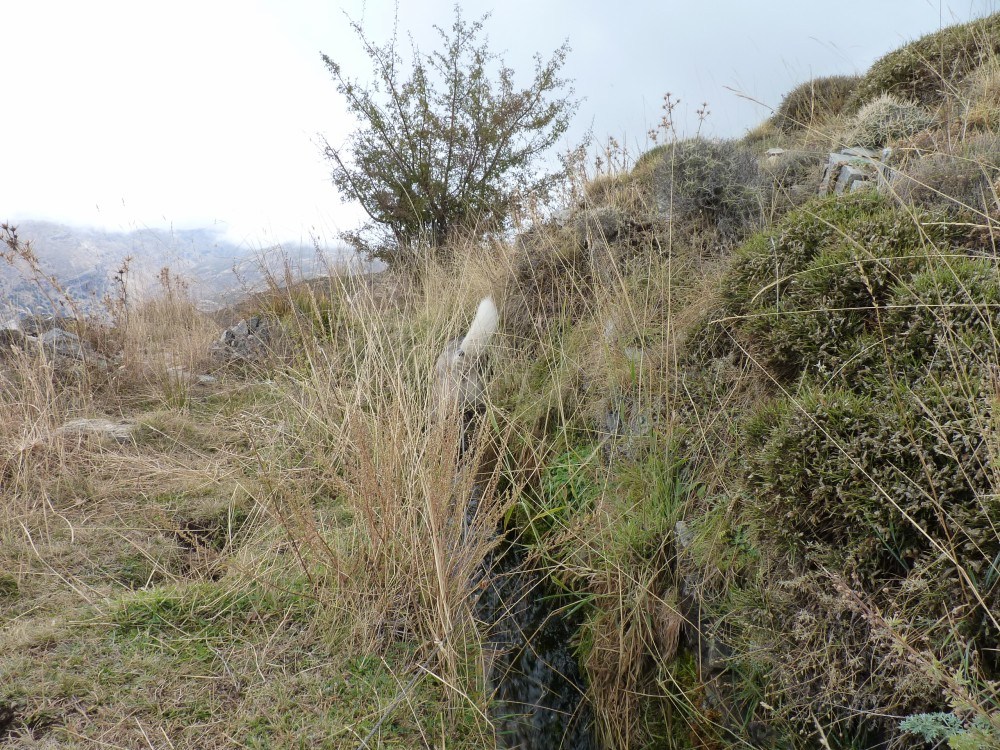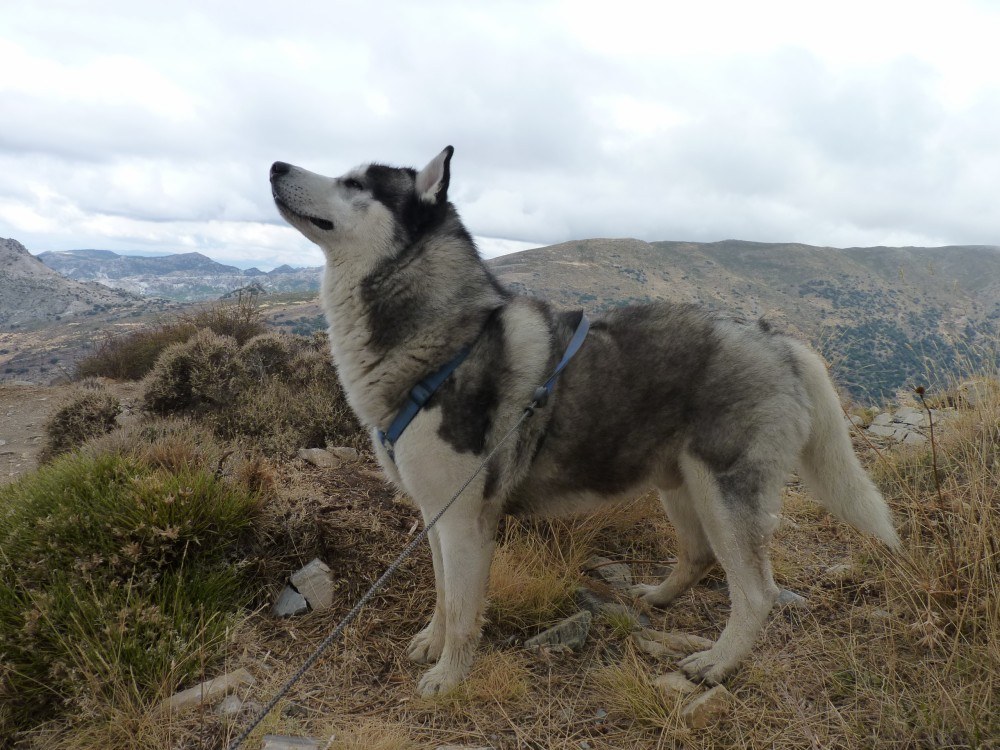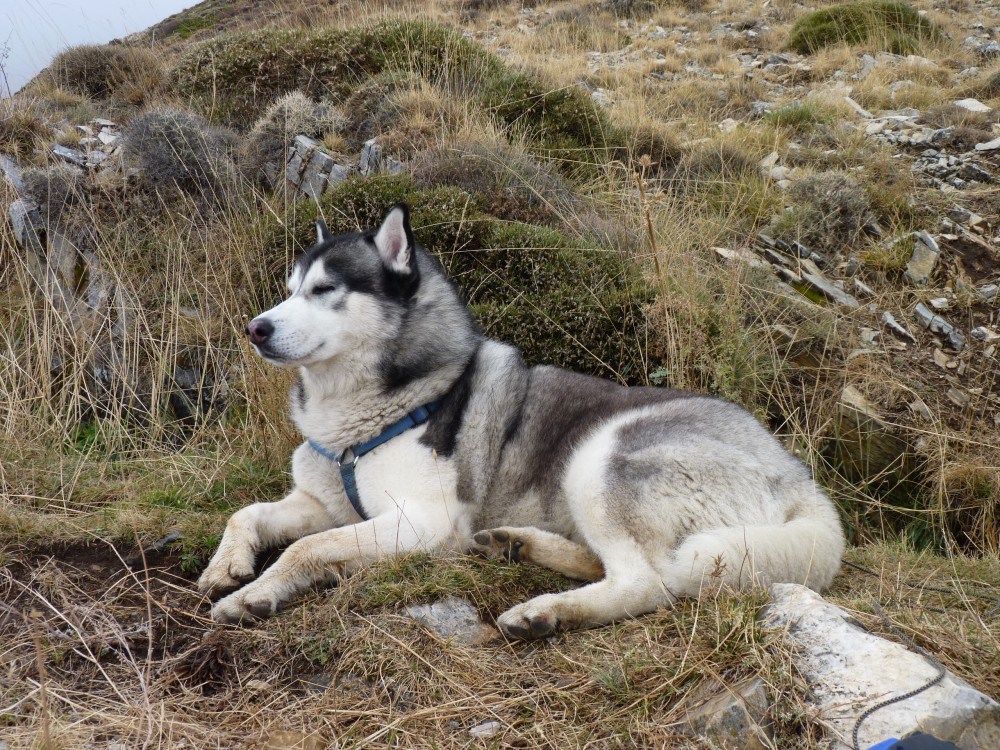 After our siesta we headed back to the cars. We had received a text from hu'dad saying he would be back around 5pm.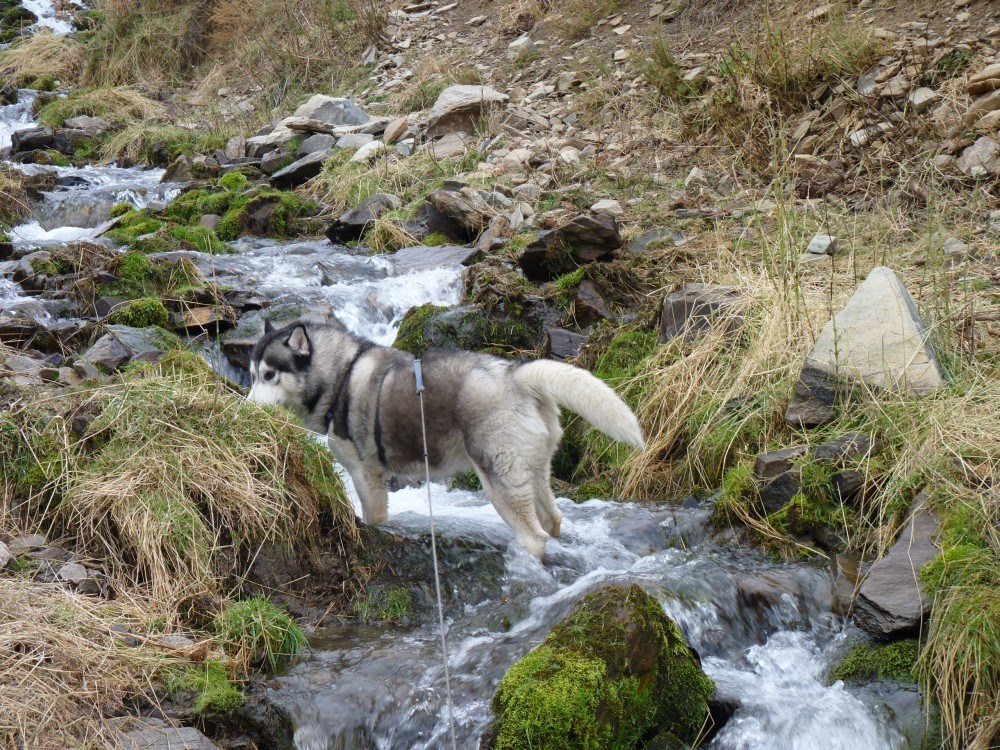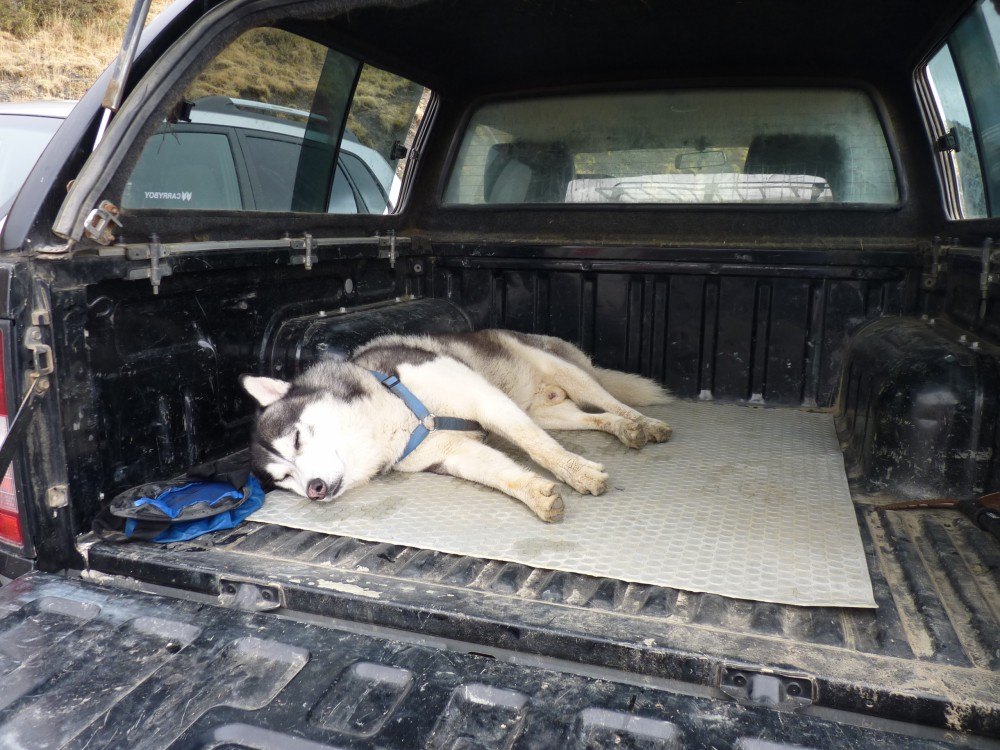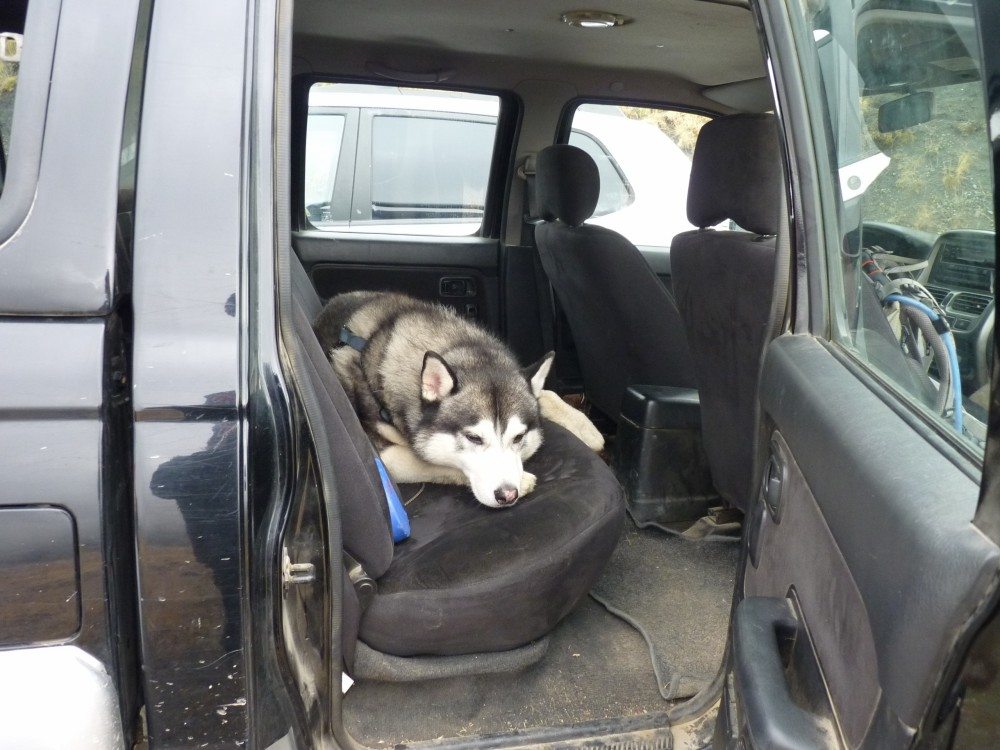 At 6.15pm hu'dad phones hu'mum to tell her that the "leaders" of the 25 had brought everyone down through the cloud into the wrong valley. We then had to drive along mountain tracks she does not know to pick up the 5 drivers of the other cars and the 2 dogs. She managed to locate them as the sun was setting, reverse the car along a very narrow mountain road. Everyone piled in, me, Poco and one human in the boot. Everyone else in the cab.
It took us nearly 2 hours of driving about to get to the cars and then return to pick up the other 20. Hu'mum was very stressed because she was having to drive over mountains tracks, not in good condition, in the dark and not really knowing her way. Anyway we returned to Lanjaron at 9.30pm, 14 hours after we had left and I got treated for being such a good boy all day, by going to a bar to have dinner and few relaxing drinks.
I spent the next day sleeping, wow I was sooo tired. 14 hours out is enough to wear any Sibe down.
Ruger: Hey there Khumbu, What a fery long day wooo & your hu-Mum hafed. Sounds like wooo & your Mumma was fery patient wif the hu-Dad & his pals. My Mumma would be finking fery grumpy thoughts ifn the hu-Dad maked her do driving on the bad roads in the darks. Hu-Dads don't fink about how the hu-mums get nervous about fings like that. Them picktures look like wooo & Mumma had a lot of fun wif your walkies & pickture taking though. See ya Ruger
norwood: Hey Khumbu, Woos had a shake down with Moro! Umm… dominate woo? I don't think so. I think you look super cool with your badge of blood. Hu-mum and her birds… geez. I wanna see you chase something…. hee hee. nrowood
Khyra: SIGH How I wish I was the other Husky in the shot! Hugz&Khysses, Khyra PeeEssWoo: I would have napped along with woo!
dee: Wow-Khumbu- What an amazing adventure of a day! Those pics were great- loved your snow-find and the one of you sniffing the smells! Fabulous experience! Sorry about your ear!! Hope hu'mum is recovered-sounds like she did a great job of being the 'capable' co-hu. It happens- Cool day and one to put in the record books. :)