Wow our Hu'mum and Hu'dad are very good to me and my brothers, this year they built us some steps into the swimming pool.  We can now go in the big pool for a swim (when they fill it properly) and not just the baby pool for a paddle.
Bruno was a good boy and followed Hu'mum down the steps on the first day. I was not so sure, I stayed at the top step crying, so after 5 days Hu'mum and Hu'dad left my harness on after my walk and dragged me kicking and screaming down the steps and into the pool. I was so pleased with myself, I ran around the pool loving it. Seems that was all I needed, now they have created a pool monster, I wont stay out of it, they even put toys in for me wooooo.
Below are a few pictures showing the us in the pool and the new steps.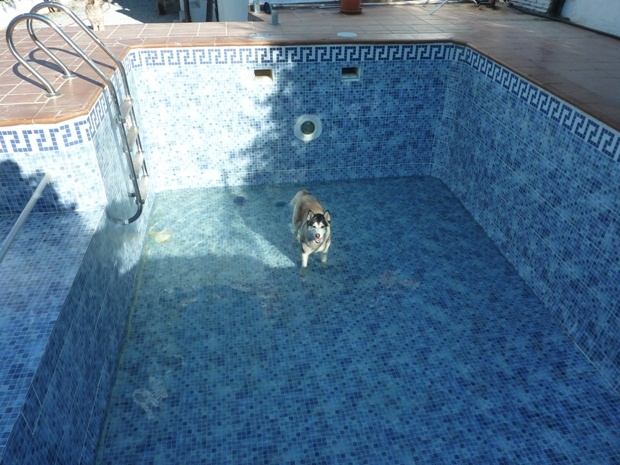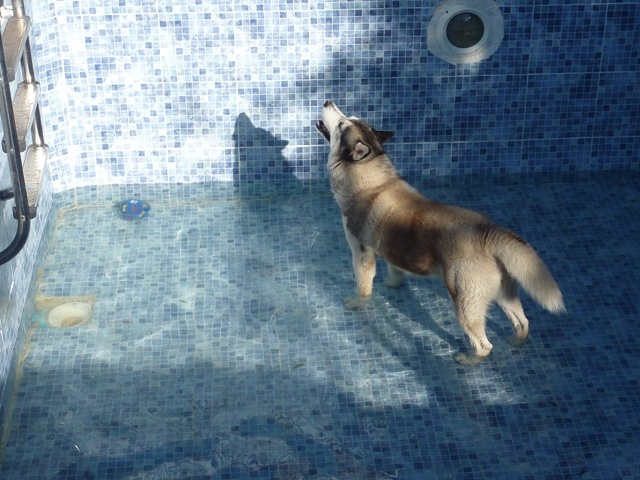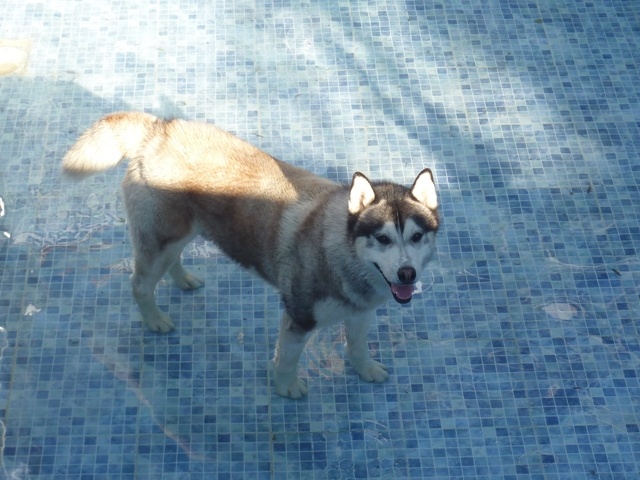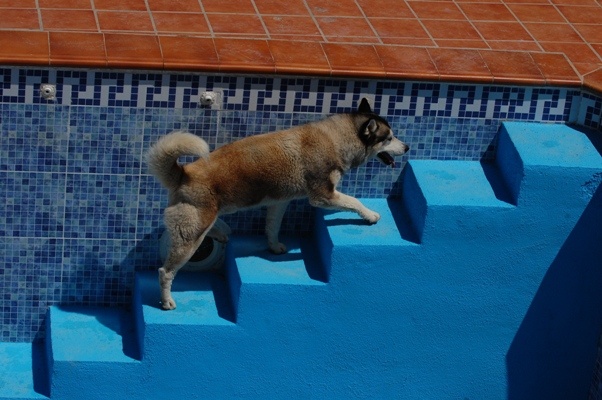 Lisa: Oh my gosh! You are sooo lucky to have a pool like that! I'm super jealous! :) Kodi x
A Husky Life: Wow that's a really nice pool, the steps look great! You look very happy :)
The Thundering Herd: The real fun is keeping the Sibe fur out of the pool filter.