Since Bruno had his amputation we do our walkies in shifts. Todays post shows you what I got upto on my walk and what Bruno got upto on his walk.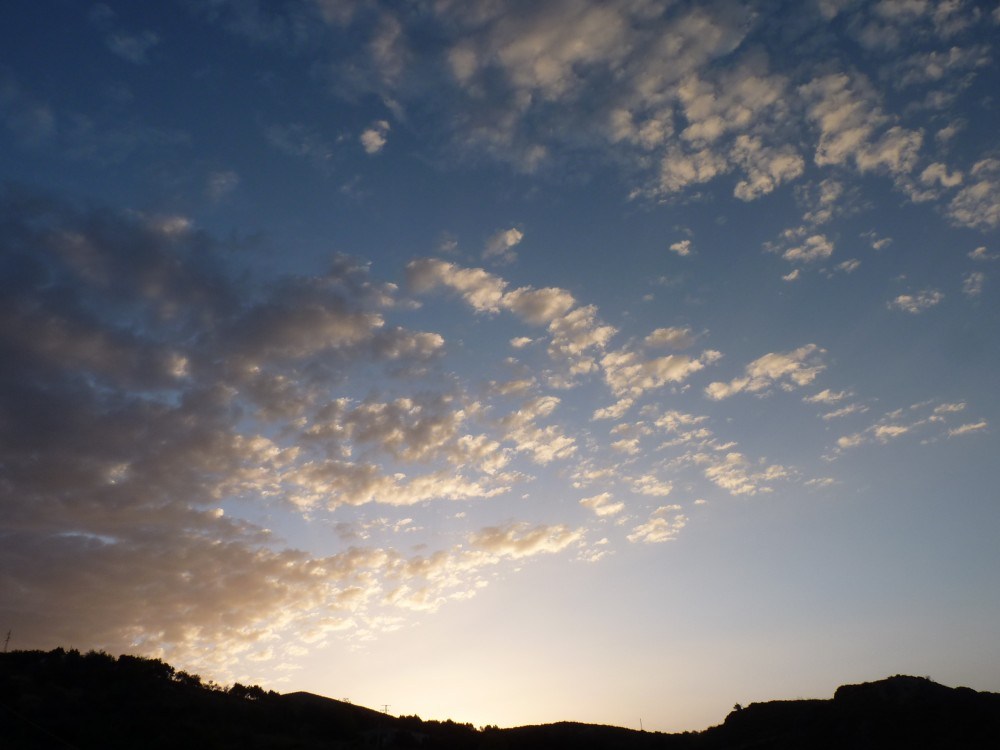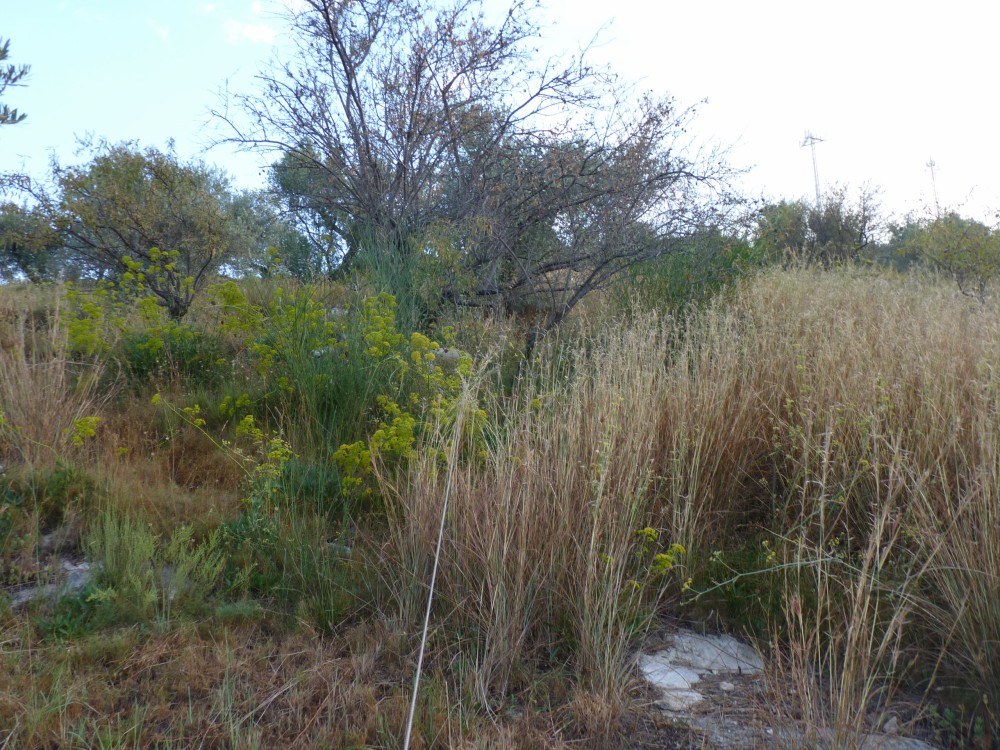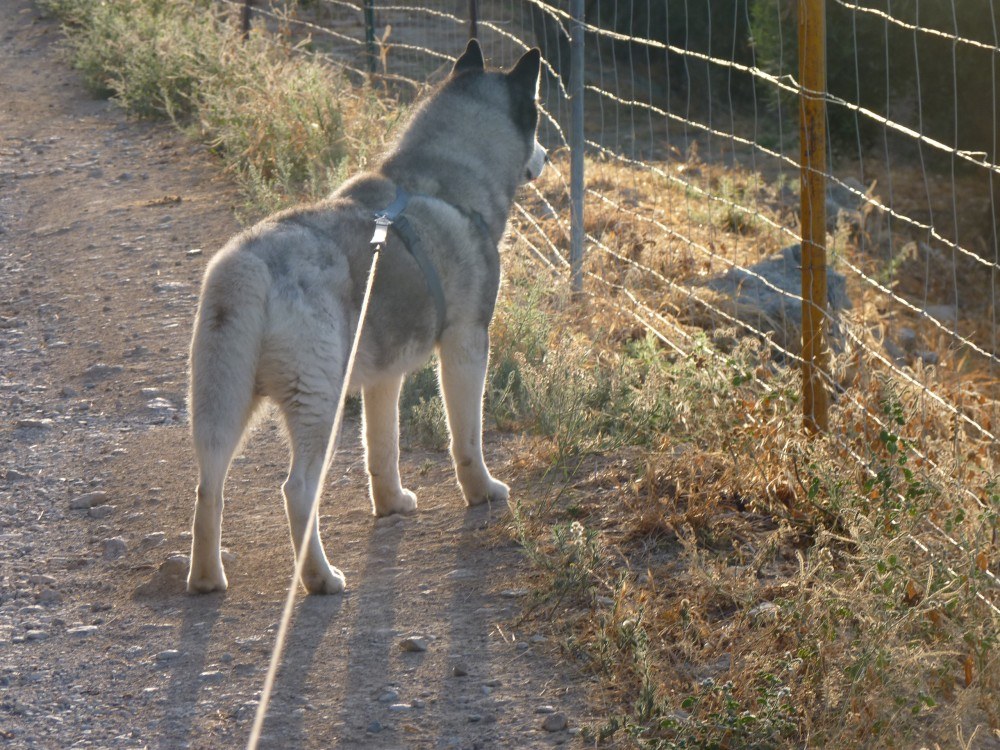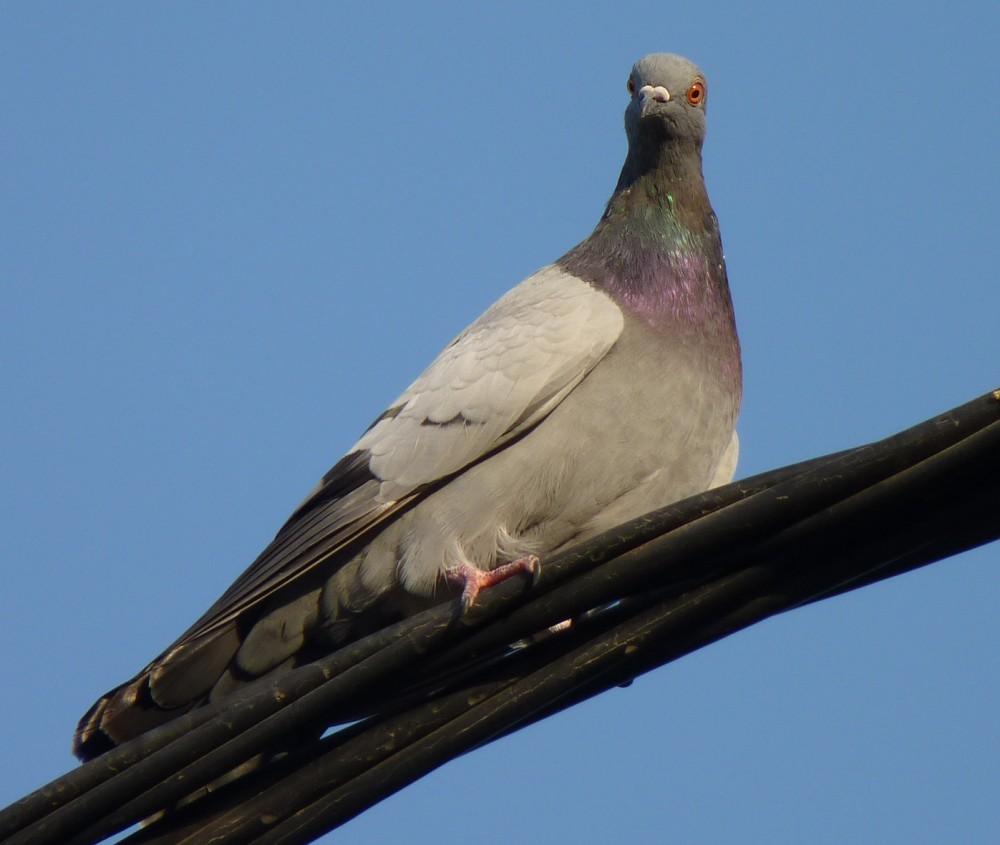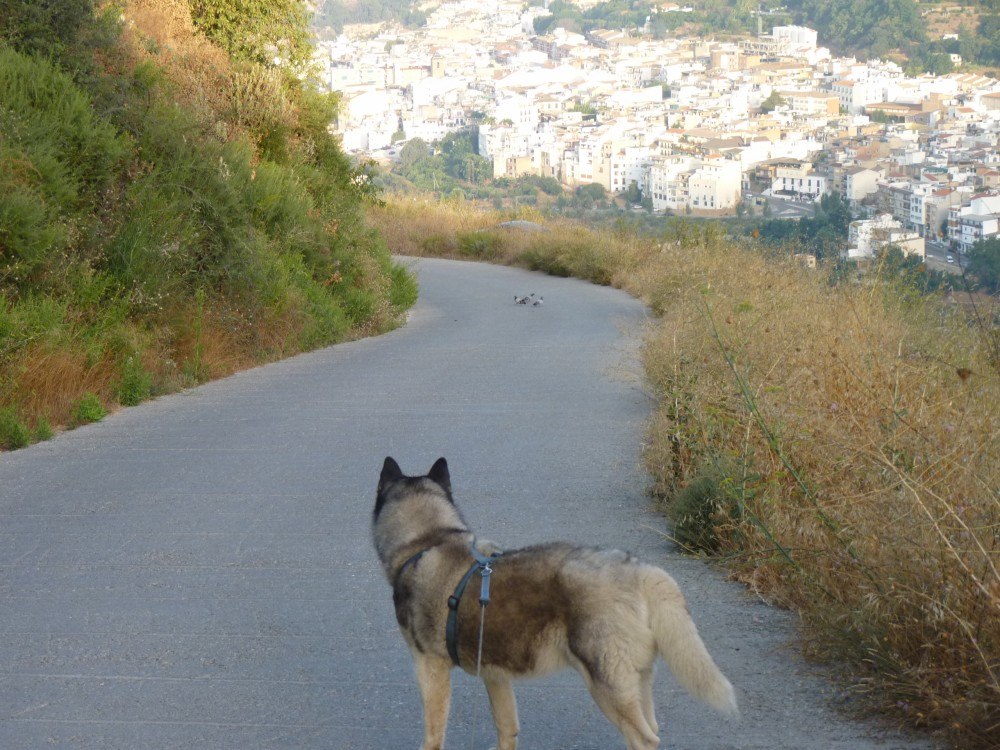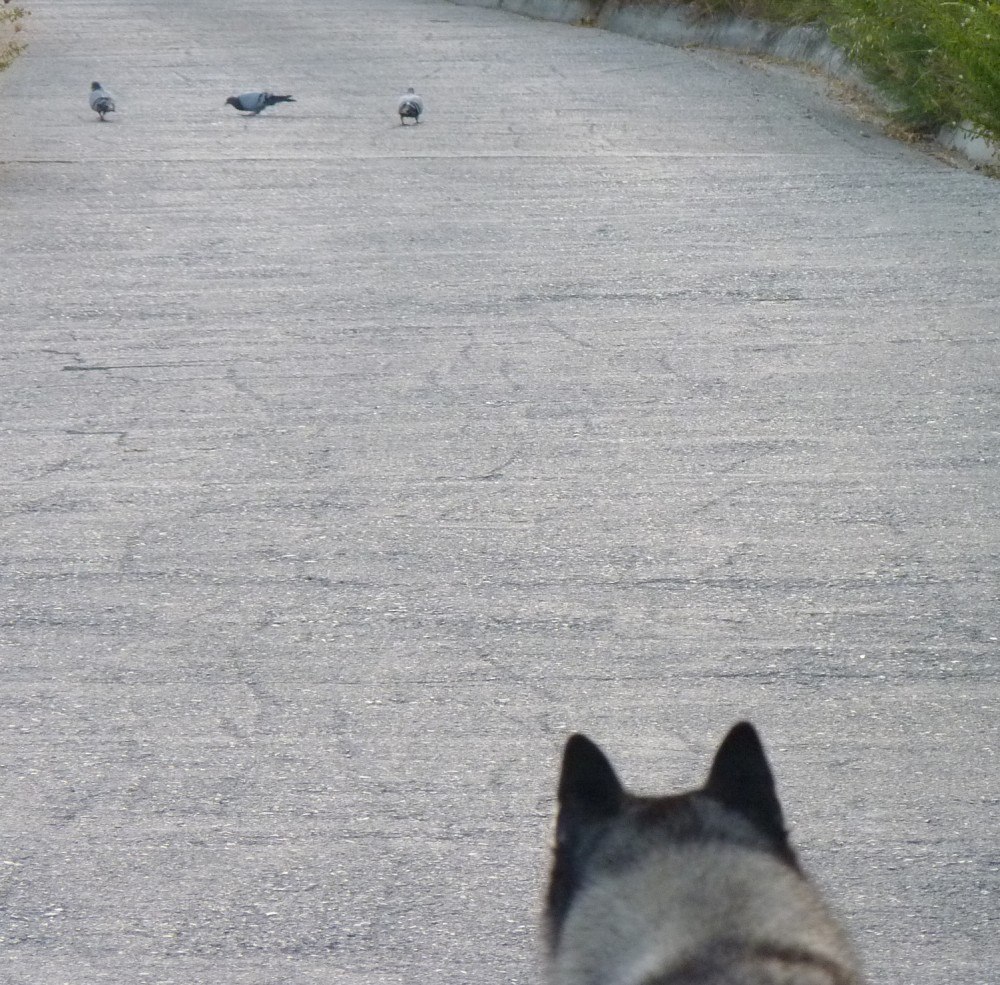 Then it was Brunos turn.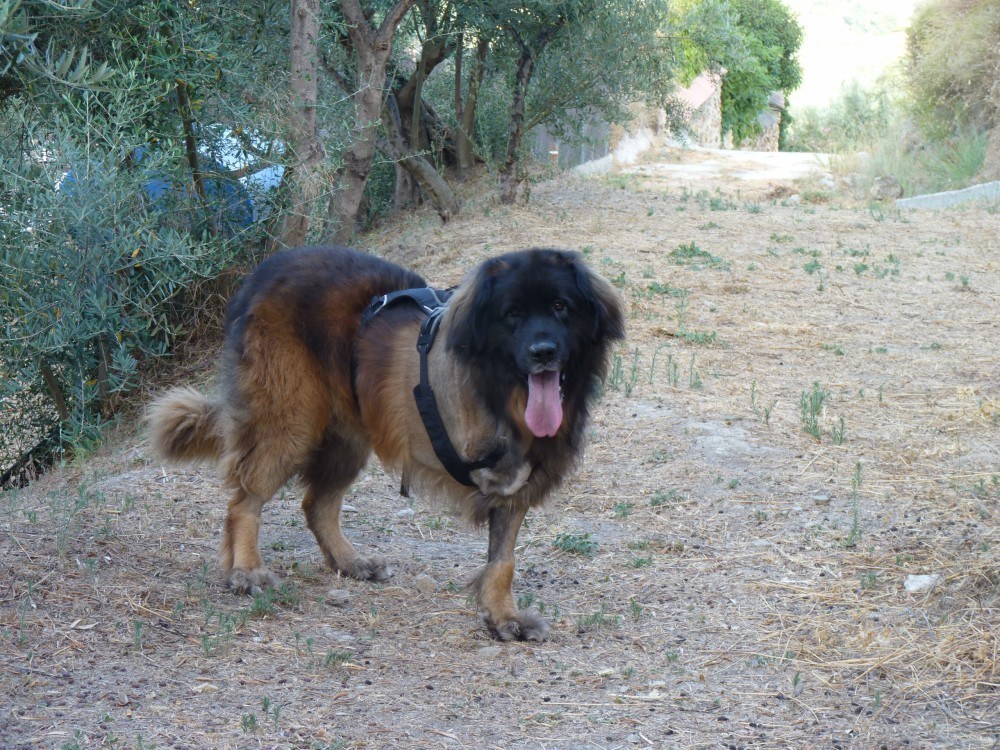 Look how fast Bruno can go now, 3 weeks after amputation!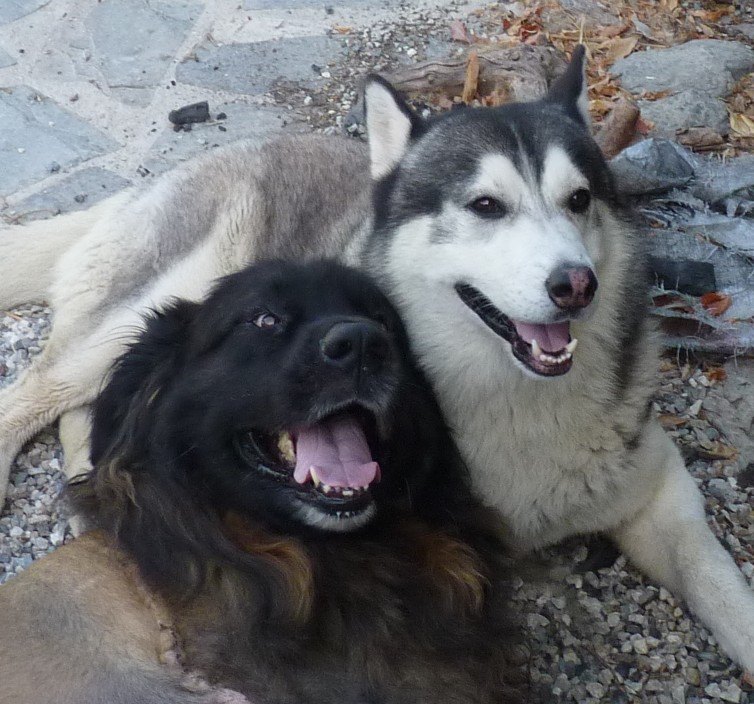 FiveSibesMom: Oh, Bruno and Khumbu, you two warm my heart! It is so good to see the video of Bruno walking about and he is doing so well and he looks so proud and happy! And Khumbu is just the best! So devoted! Love the waiting by the gate for your brother pic…and that last cuddling one - so beautiful! Happy Dog Day to you guys!!! Husky hugs coming your way from the Five!
pat anderson: Love the cuddling pic - so cute . Bruno is doing so well , guess he is like the rest of us though could do with it cooling down a bit :-) Khumbu go catch the pigeon !!!!
RAHUSKY & Isis: Look at you go Bruno! Happy husky woooos for you. And Khumbu- woo are such a good pup. Maybe next time those pigoens will stick aroung to play with woo:) Take care mates! RA, Isis & nuknuk
Khyra: Woo should see the face my mom is making… Why are they SO weird? Hugz&Khysses To BOTH of my handsome pals! Khyra
Anna: Looked like a cracking walk Khumbu, and Bruno just looks so smart in his new harness. X
Tyler Huskamute: That last pic is priceless :) Much love to Bruno and sending many huskamute and terrier healing vibes ~~~ - Tyler and Lil Dez (Ps - darn pigeons…you'll get them next time Khumbu!)
KB: Thank you so much for your support over at my blog. It is good to see how well Bruno did after his amputation. Like you, we live in challenging terrain with little flat ground and no paved sidewalks (just dirt trails). I have hope that K will learn to negotiate these things from reading about Bruno. Unfortunately, we also have several feet of snow (less than a meter but probably 2/3 of a meter) on the ground. That will make it tougher for her right after the amputation, if it occurs. I'm so sorry that Bruno passed away in October. I'm glad that you gave him those pain-free months. As I ponder the best thing to do for K, I keep wondering if she really wants to go through an amputation just to gain a few months. My guess is that she probably does want to… It looked like Bruno was a very happy dog for his time post-amputation. Thanks again for reaching out and for your support. Tomorrow is our day with the oncologists and surgeons, and K may have her front leg amputated then.
Balto: Hey Bruno and Khumbu…..Balto here, I wish I could come walkies with you guys, it looks fab! and can I just squeeze into that cuddle, I like me some cuddles, too! love you guys! Big Balto… WoOoOoF!
FiveSibesMom: What beautiful photos! Bruno, it's wonderful and so heartwarming to see you walking! Love, love, love the last photo - Bruno and Khumbu look so cozy and beautiful!
karrie: My Leo was diagnosed with osteosarcoma yesterday. He is 7.9 years old. We are crushed and don't know what to do. Thank you for sharing your story.